Minister of Science and Culture Sari Multala visited
Uniarts Helsinki
Minister of Science and Culture Sari Multala (National Coalition Party) visited Uniarts Helsinki on Thursday, 31 August. During her visit, the minister met up with the university management and got to know the Sörnäinen campus, for example.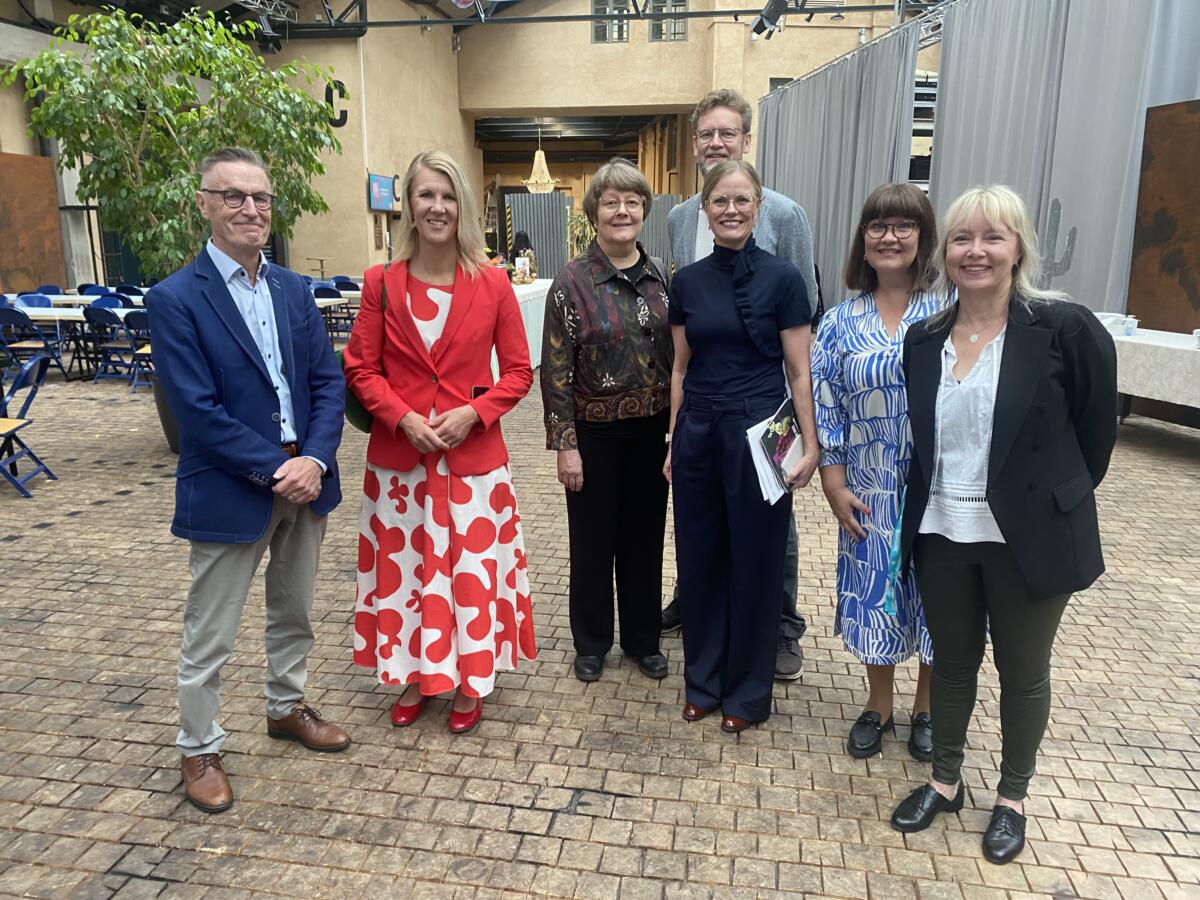 "We had a discussion with the minister on Uniarts Helsinki's role as a promoter of innovations, social sustainability and diversity. This is a good foundation to build off of as we continue our cooperation to shape a better future for the arts and cultural sector," Rector Kaarlo Hildén noted.

Hildén said that they also discussed topics such as the vision projects for arts education, the more extensive utilisation of the competence of arts sector professionals, and the comprehensive reformation of basic education in the arts.

The position of Minister of Science and Culture is held by the National Coalition Party, and during the Government's four-year term, the duties have been divided up between two persons. For the first two years, the position is held by Sari Multala, and after that, the position will be taken over by Mari-Leena Talvitie.