Top-level international mentoring for orchestra musicians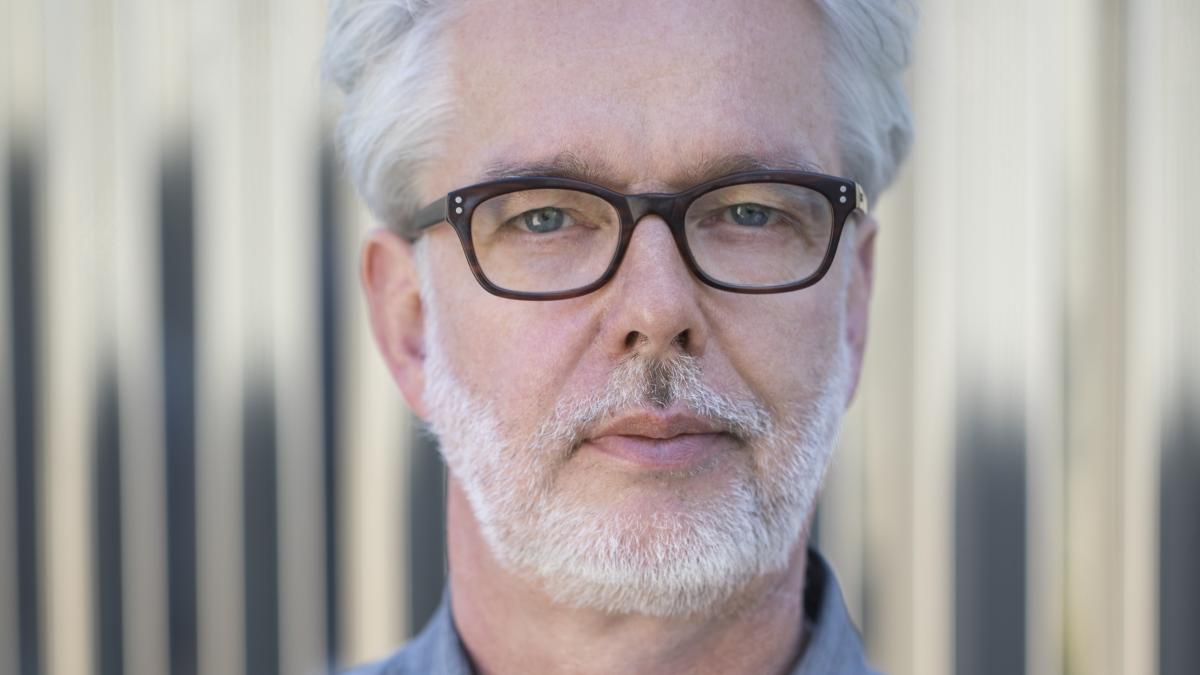 What requirements must an orchestra's section principal or concertmaster meet? This is the main question that participants on a mentoring period organised by LEAD! Foundation will address. This workshop, led by conductor Jukka-Pekka Saraste,focuses on developing the skills of section principals and concertmasters. In addition to Sibelius Academy students, LEAD! brings together students of music conservatories in Singapore and Geneva, too. The workshop will culminate in two concerts, in Lahti and Helsinki, Finland.
"Communicative orchestra playing that inspires the right kind of musicianship and daring." This is how conductor Jukka-Pekka Saraste, the artistic director of LEAD!, describes the end result that will be achieved after a two-week mentoring period and a total of three concerts in Helsinki, Lahti and Geneva by musicians of three different conservatories.
"When studying music, personal discoveries and even just a momentary experience may play crucial roles. The purpose of this LEAD! workshop is to offer young musicians the opportunity to gain experiences that may have transformative effects on their own orchestral performance," Jukka-Pekka Saraste explains.
LEAD! foundation was established two and a half years ago with the goal of providing mentorship to soon-to-be-graduating musicians. Through his own job duties, Jukka-Pekka Saraste has noticed that there is a need to develop the artistry of section principals and concertmasters.
"In my every-day work, I noticed that young musicians need inspiration and coaching to meet the requirements of a section principal and a concertmaster. Nowadays, the need is especially great. Before, orchestras followed the master-apprentice model, which meant that more experienced musicians set an example to young musicians, who then organically grew a part of the orchestra. Today, things are different. Section principals are selected based on an audition, and their trial period lasts one year. During that time, they should ease into their duties, but nobody provides help in the process. With LEAD! Foundation, I wanted to tackle this problem."
Expressive and communicative musicianship
Together with a group of students from conservatories in Geneva and Singapore, Sibelius Academy students will get to participate in a two-week mentoring period organised by LEAD! Foundation this autumn. It will take place in October and November and culminate in three concerts.
"The Finnish orchestra scene is of a high standard. I'm glad that I can help it further and enliven and energise it by giving Finnish students the chance to participate," Jukka-Pekka Saraste says.
He believes that the workshop will be of major importance to the participating students. Experiences from earlier workshops in Lausanne, Stockholm, Dortmund and Sofia have showed that it is possible to achieve good results in a period of two weeks.
"In my work, I can see it with my own eyes who has received this kind of mentoring and who has not. Those who have have a more expressive and communicative presence in the orchestra. Even though the period is only two weeks, it makes a real difference. Even brief experiences have transformative effects. It is that experience that is essential during the workshop. When a person realises what living in contact with music entails, the experience feeds off of itself. When studying music, personal discoveries and even just a momentary experience may play a crucial role."
According to Jukka-Pekka Saraste, what the students learn during their period is something that even concert-goers will be able to hear when the musicians play.
"This will lead to moments of revelation in the audience, as well," he promises.
Important support for young musicians
The purpose of Lead! is to make young musicians excited about developing the skills needed as section principals and concertmasters. According to Jukka-Pekka Saraste, not many people understand just how much a section principal can influence an orchestra rehearsal or the concert itself. Section principals have an important role. They are in charge of their instrument section's cohesion, solos and entrances. Professional music training often aims at pursuing a soloist's career, but skills needed as a section principal have not yet been developed.
"The position requires experience and knowledge of tradition related to the coordination of bowings, for example. It is also important to know the compositions well. Another aspect that many musicians may not be familiar with is how to adapt to the conductor's tempo or how to read the conductor's beat. It's also not common knowledge how to communicate with one's section in a way that makes other musicians follow suit," Jukka-Pekka Saraste lists.
He finds that section principals establish their authority through their own performance, not just on the basis of their position. This is why section principals and concertmasters have to earn their position by setting an example.
"Orchestras are becoming more and more international, which makes the duties even more challenging. All orchestras have musicians from different parts of the world. It is even more important to understand one's job description and how to enter a new community."
Long-term support for the career
Jukka-Pekka Saraste is happy that LEAD! Foundation has received an enthusiastic response. Young conductors, for example, have wanted to come and follow the mentoring of orchestra musicians to learn more about orchestra activities.
The workshops have featured excellent mentors with international success, such as Alexander Zemtsov, Igor Gruppman, Franz Bartolomey and Ole Kristian Dahl.
"Our philosophy is that not only are we an organisation that provides training, but we are also a homebase for young musicians who seek ideas and support as they are building their careers. We want to be a place where everyone can ask questions that they have without hesitations. It has been wonderful to notice that people who have taken part in our mentoring want to come back and participate in new projects. Through LEAD!, musicians have the chance to be in touch with mentors and ask them practical questions concerning career profiling, how to approach agents, and how to sign agreements, for example. We also want to give young musicians information on the music business and how it works."
LEAD! The Orchestra Project is an international project that provides young musicians with coaching and mentorship to develop their leadership, communication skills and industry awareness. The project is led by conductor Jukka-Pekka Saraste. In 2020, it is implemented in collaboration with the Swiss Haute école de musique Genève, the Yong Siew Toh Conservatory of Music of the National University of Singapore, and the Sibelius Academy of the University of the Arts Helsinki. The cooperation culminates in concerts by the Let's LEAD! Orchestra in Lahti and Helsinki in October-November 2020. Working with the best in the world in their own specialties, students gain a wealth of knowledge and experience to support their artistic identity and careers. The project is supported by the Jane and Aatos Erkko Foundation.