The visions for arts education propose major changes in teaching in the arts – "An excellent basis for making decisions on cultural and education policies"
The visions propose measures for promoting and developing arts education on all levels of education and the incorporation of general upper secondary school diplomas in the arts as a subject in the matriculation examination.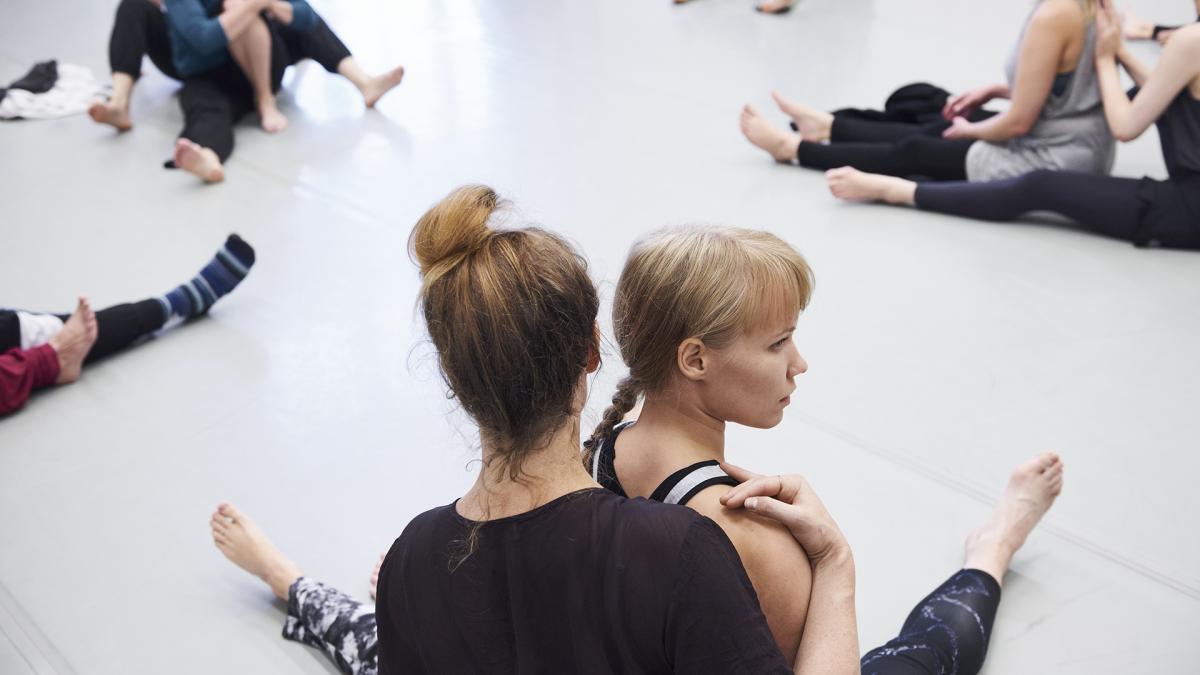 The national visions for arts education for the year 2030 have now been finished. The visions offer dozens of proposals for measures that can promote teaching in music, fine arts and performing arts and the role of these fields in society. The unique vision compiling work began in 2019, and the finished documents summarise the views of over 2,000 professionals in the arts sector and stakeholder representatives concerning the future of arts education.
"All three visions offer an excellent basis for making decisions on cultural and education policies, both on a regional and national level. We at Uniarts Helsinki are very happy that we've had the chance to coordinate this work and for the first time, be able to join the public discussion as a united front of professionals with the same, strong message. We're now inviting decision-makers, wellbeing services counties, municipalities and other local operators to join us in putting our ideas into practice," says Rector of Uniarts Helsinki Kaarlo Hildén.
The visions are founded on the idea that art has intrinsic value. Arts education can, however, also provide solutions to social issues and changes by reinforcing people's mental resilience, sense of community and creative problem-solving skills. Investments in teaching in the arts can also promote wellbeing.
"There is a wealth of research data supporting the proposed measures. For example, a report by the World Health Organisation from 2019 states that participation in artistic activities can prevent various mental and physical illnesses. In fact, increasing teaching in the arts should be one of the main goals when it's time to renew the core curriculum for basic education," Hildén says.
Accessible and equal arts teaching can help solve the sustainability crisis
According to the visions, everyone should have access to arts studies and cultural hobbies of pedagogically high standard. The selection and diversity of arts studies should be increased on all educational levels. Learner-centred pedagogy should be reinforced, as should research in the topic. Municipalities should also be obligated to draw up plans for their cultural education.
"Another important change would be to make education providers obligated to offer the completion of curriculum-based general upper secondary school diplomas in artistic and practical subjects and to give students the option of having a diploma substitute for one of the minimum of five tests in the matriculation examination. The diplomas should also be utilised in admissions to higher education institutions so that we can recognise the diversity of students' educational and cultural knowhow. This creative potential could then be cultivated through higher education studies and turned into a profession," says Mirja Hiltunen, who was closely involved in the vision work and who works as a professor of art education at the University of Lapland.
All three vision documents reflect on improving the social and ecological sustainability of arts education. Equality can be promoted by updating the field's leadership and management practices and by critically reviewing the canons in art, for example. As for building a responsible relationship to the environment, educational organisations can measure their carbon footprints and feature environmental themes in their study selection.
"Arts education adds its own angle to the joint discussion on how to solve the social and ecological sustainability crisis. It helps us make more keen observations, expand our thinking and make environmental information feel more personal and approachable. Artistic activities can also transcend language barriers, bring people from various backgrounds together and act as building blocks of a democratic society," notes Riku Saastamoinen, university lecturer in theatre pedagogy at Uniarts Helsinki.
The financing gap for arts education must be bridged
The vision documents also provide solutions to the structural problems in the creative sectors. One of the aims is to create permanent positions for professionals in early childhood education and in social and cultural services. Reaching these goals requires increased cooperation between other fields and sufficient resources for the work.
"The funding base for arts education must be solidified, and at the same time, we need investments in pedagogical development work and efforts to broaden the accessibility of arts education. That's the only way to make sure that Finland will continue to be a conducive environment for international success stories," Kaarlo Hildén points out.
The vision projects were launched on Uniarts Helsinki's initiative. The vision for music education was published in 2020, while the vision projects for fine arts and performing arts were carried out in 2021–2022. The work has included seminars, online questionnaires and teamwork between key operators. The process has involved teachers, students, artists, researchers, experts, organisations and stakeholders. The visions will be published in a special event on 14 November 2022 at Svenska Teatern in Helsinki.
"Finnish arts education is top-quality by international standards. By taking the measures proposed in the visions, we'll make sure that the creative fields will remain Finland's asset and help us imagine paths towards a more sustainable future. The arts have tremendous potential when it comes to promoting wellbeing and making everyday life meaningful. Now is the time to take full advantage of it," Hildén concludes.
Welcome to the publication event on 14 November
Media representatives are welcome to attend the publication event for arts education visions on 14 November starting at 14:30 either in person at Svenska Teatern or online via a live stream. The programme for the event includes a panel discussion where representatives of eight biggest parties in Finland will discuss the future of arts education in Finland. The discussion will be moderated by Rosa Meriläinen, the secretary general of the central organisation for Finnish culture and arts associations KULTA ry. Read more about the event.