Rehearsal Hall Paavo
Rehearsal Hall Paavo is primarily intended to act as a rehearsal hall for orchestras operating in Musiikkitalo. The hall also hosts public events.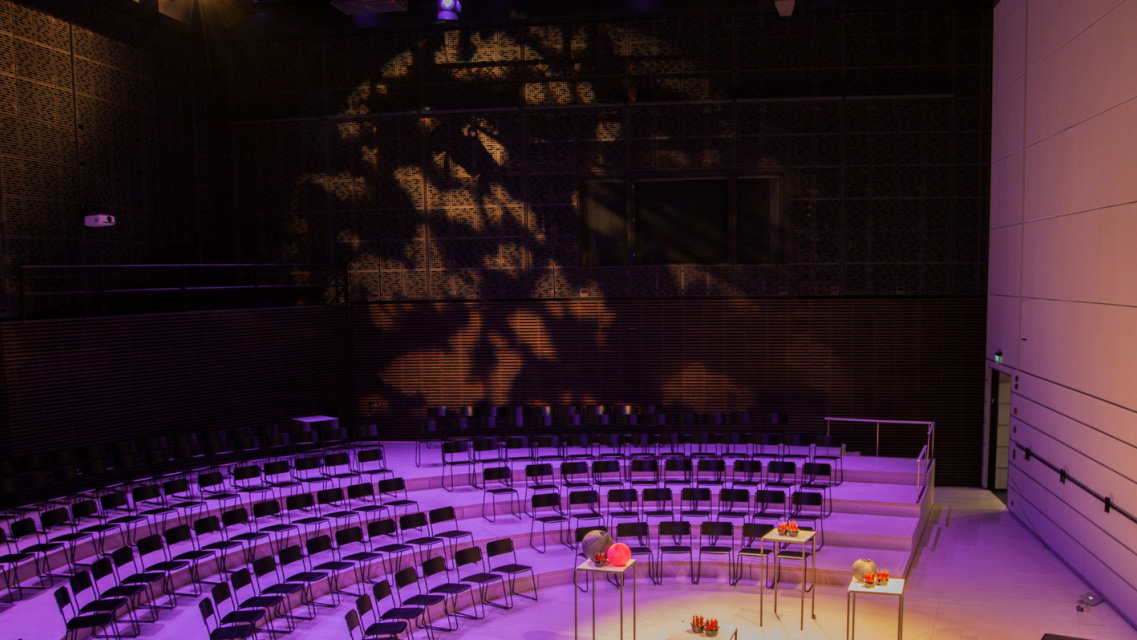 Thanks to the hall, two orchestras can work simultaneously inside Musiikkitalo since the rehearsal hall stage is built similarly to the Concert Hall stage. Rehearsal Hall Paavo also hosts concerts and other events for companies and the public.
The hall has seats for 240 people. In 2012, the Rehearsal Hall was renamed Paavo to honour the late conductor Paavo Berglund.
The acoustics inside Rehearsal Hall Paavo are designed especially for acoustic orchestral music. The acoustics are also suitable for smaller ensembles and lightly amplified music.
Reserving Rehearsal Hall for events
The use and hire of the Musiikkitalo facilities is administered by Musiikkitalo. You can request an offer on the Musiikkitalo website.
Facilities and activities