Writing (master's programme)
Our programme that leads to a Master of Arts degree offers a well-rounded basis for aspiring writers in a multidisciplinary study environment.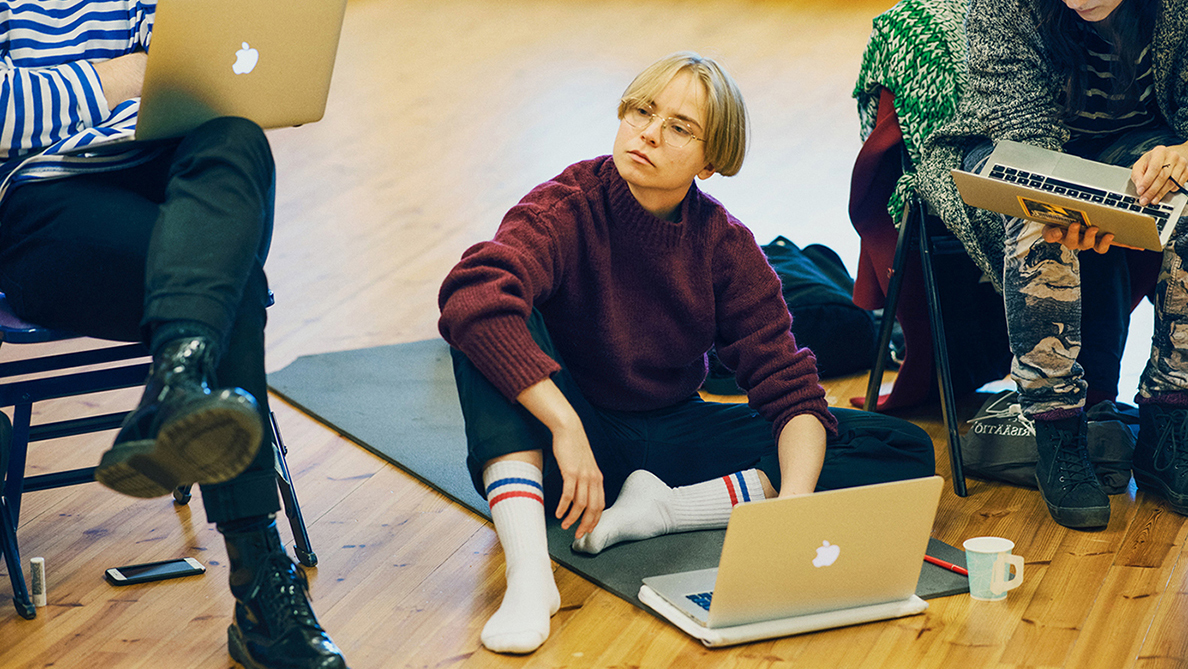 Why study here?
We offer a unique programme leading to a Master of Arts degree. The concept of writing is explored from various perspectives and in interaction with the fields of fine arts, performing arts, music and artistic research. You will gain understanding on the possibilities created by writing and get to focus on your own writing project under the guidance of top professionals.
About the studies
Multi-artistic study environment
Students of the programme study writing in interaction with the fields of fine arts, performing arts, music and artistic research. Students learn more about traditional writing methods as well about new, experimental methods based on multimediality. Besides carrying out their personal project, students focus on examining the relationship of writing with other fields of art as well as with the entire surrounding society.
Writing is understood not only as a stand-alone field of art, but also as a multi-faceted and practice-oriented discipline that aims at achieving large-scale impact.
The programme is funded by the Otava Book Foundation and Otava Publishing Company. We engage in international cooperation with other programmes in the field of writing. The programme has also close cooperation with Aalto University.
Personal project, three focus areas
Studies in the Master's Programme in Writing are built around the student's personal writing project.
The student's writing project can be linked to one of the programme's following three focus areas:
writing in traditional genres, e.g. prose and lyric poetry
writing about art
media-sensitive writing.
We encourage our students to approach writing with a broad mindset. Media-sensitive writing refers to writing where the platform for which the work is written is an important aspect of the work. Media-sensitive writing often entails writing on digital platforms, but the end result may also be a work created as a collaboration between various fields of art.
Teachers
Currently, the programme has four part-time visiting professors: writers Riikka Pelo, Mikael Brygger, Antti Salminen and Jussi Valtonen. Writer and dramaturge Jusa Peltoniemi is the head of the degree programme. Olli Jalonen, Matti Kangaskoski, Harry Salmenniemi, Saila Susiluoto, Maria Säkö and Hanna Weselius have also taught in the programme.
Our teachers are some of the best experts in their respective fields. In addition to the permanent teaching staff, the programme welcomes international top professionals as guests on a regular basis.
Applying
No admission in 2022. Next possible time to apply will be announced later.
Our University is one of the most sought-after places to study in Finland. Browse the applicant statistics from previous years.
Doctoral studies
It is possible to complete a licentiate and a doctoral degree at the University as a third-cycle degree. After graduating with a master's degree, you will have the option to apply for doctoral studies in theatre and drama and specialise in research-oriented, artistic or applied doctoral studies.