Piano Chamber Music and Lied (master's programme)
In the leading Master's Programme in Piano Chamber Music and Lied, you will learn to work as a collaborative partner to a singer or a chamber music ensemble.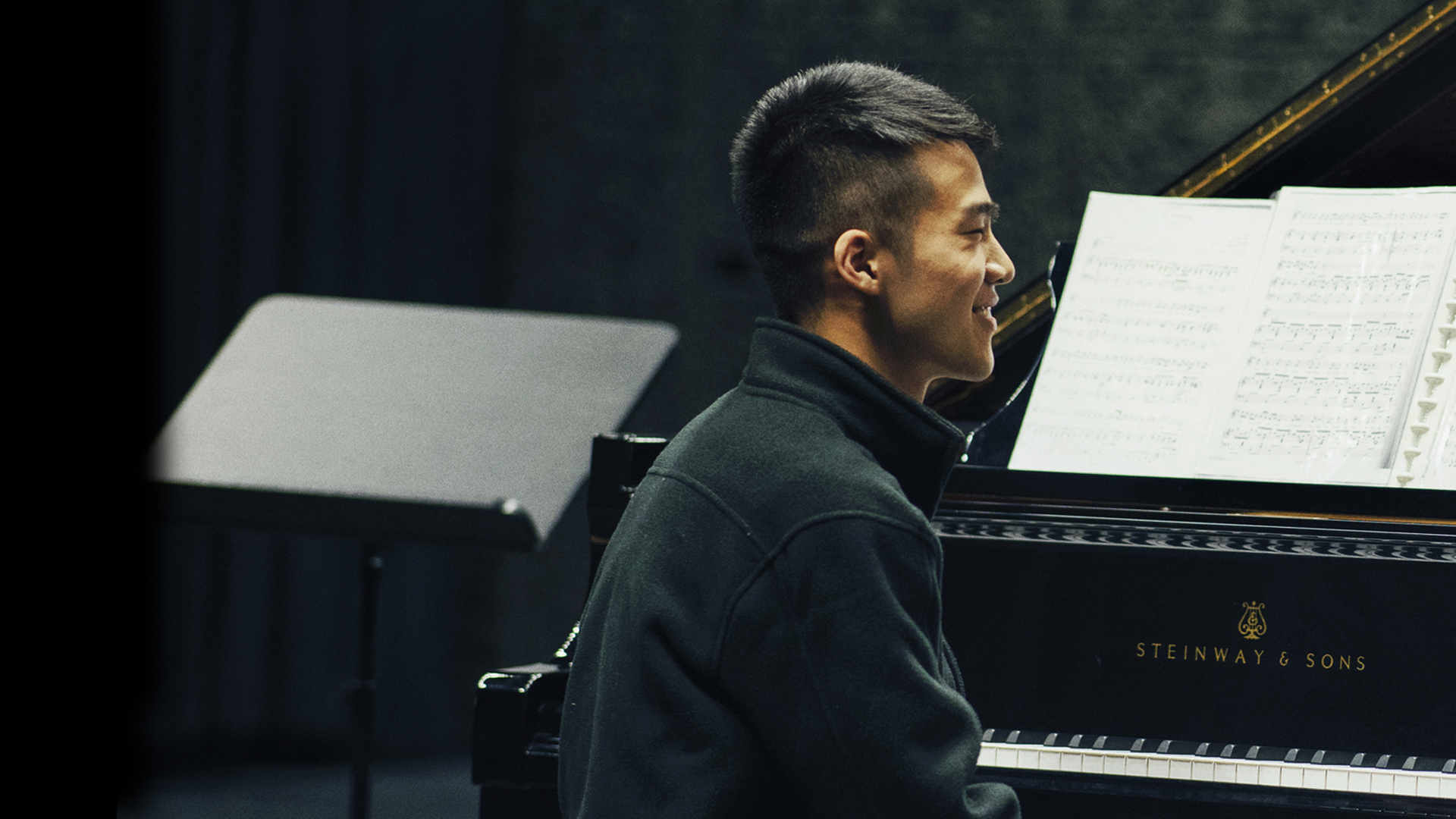 Why study here?
Come and study to become a pianist specialising in lied and chamber music at one of the best performing arts universities of the world. After completing the master's programme, you will be adept at demanding piano-playing techniques and familiar with the most important styles of Western piano music. Thanks to your degree, you may begin working as professional chamber musician and lied pianist, with the ability to also perform as a solo pianist.
Content and objective of the programme
Major subject studies consist of courses in chamber music, lied and piano. The master's degree also includes studies in information searching and writing as well as studies of your own choosing. At the end of your master's studies, you will prepare a thesis project that consists of two concerts. One of these will be in chamber music, the other focused on lied. You will also prepare the texts for the programmes of these concerts.
You can also choose courses organised by the other two academies of the University and complete so-called joint studies that are available for all students.
Teachers
Our teachers are some of the best experts in their respective fields. In addition to the permanent teaching staff, the master's programme welcomes international top experts as guests on a regular basis.
Applying
The entrance examination emphasises not only soloist piano skills but also skills in chamber music, lied and sight reading. It is not possible to apply to the programme if the applicant has completed a master's degree from the Sibelius Academy with piano as the major subject.
Our University is one of the most sought-after places to study in Finland. Browse the admissions statistics from previous years.
Doctoral studies
It is possible to complete a licentiate and a doctoral degree at the University as a third-cycle degree. After graduating with a master's degree, you will have the option to apply for doctoral studies in music and specialise in research-oriented, artistic or applied doctoral studies.
You can apply to
---
Degree Programme in Classical Music Performance, major subject: piano chamber music and lied
Target degree
---
Master of Music (MMus)
Unit
---
Sibelius Academy
Application languages
---
English, Finnish, Swedish Read more about language skill requirements
Tuition fee
---
Annual tuition fee €5,000 for students from outside the EU and EEA countries.
Read more about tuition fees
Application period
---
Next possible time to apply is in January 2023. Studies begin in August 2023.
Contact
---
Niklas Pokki
Department Head
Ilmo Ranta
Lecturer-in-Charge