Uniarts Helsinki Library: Academy of Fine Arts
A specialist academic library for arts and performing arts. Our library is open for everyone.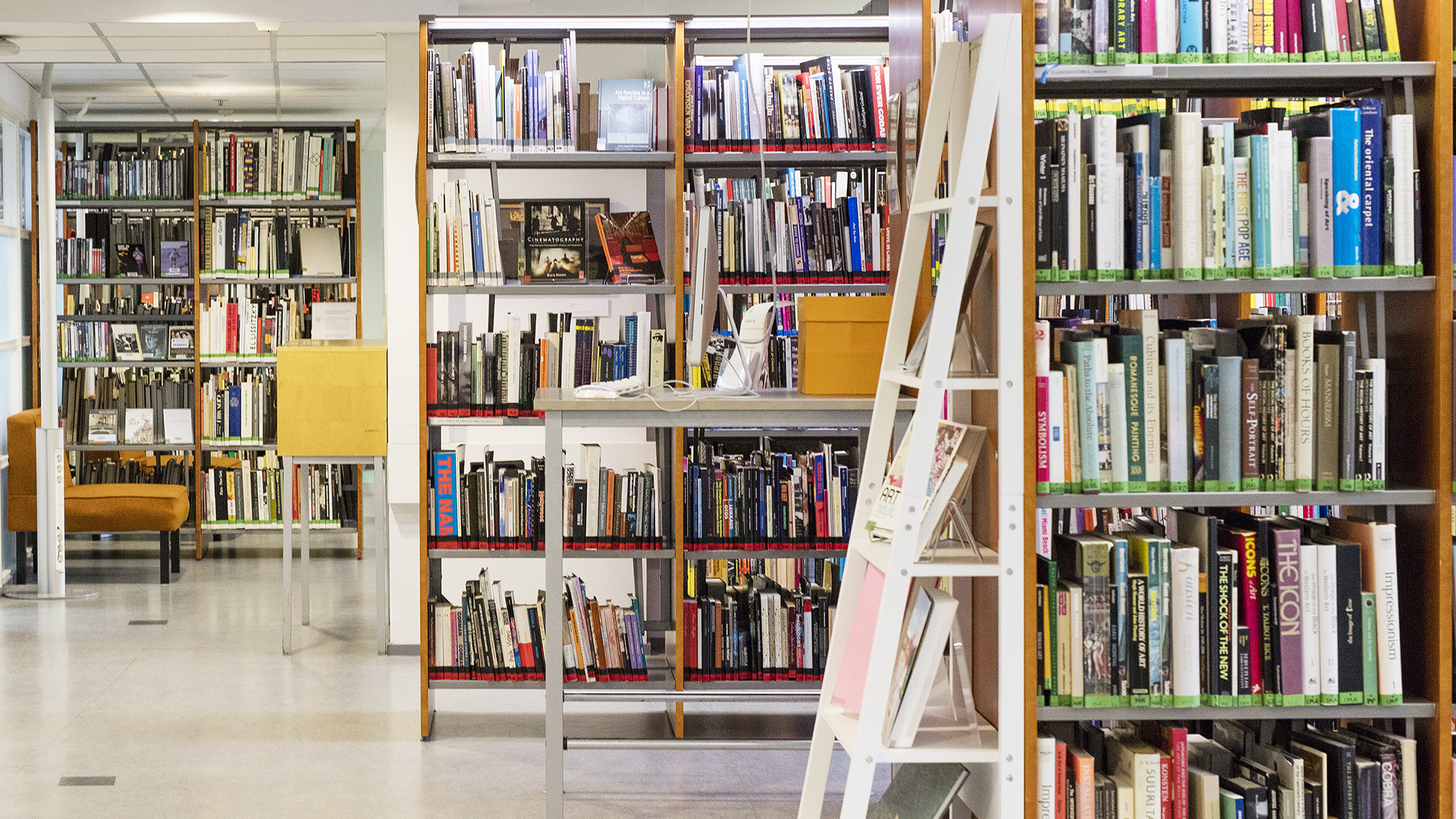 The Academy of Fine Arts library has facilities for both quiet and group study.
Online materials are available at our customer PCs. If you are a Uniarts Helsinki student or a member of staff, you can also use image editing software available on the PCs.
Our library has a quiet room for working with audio visual material or for use in independent study for staff and students. There you can watch films on a small screen with headphones. This room is not available for booking.
The library has two photocopiers that you can use to copy, scan or print. External customers can use the Print in City photocopier (visit fi.printincity.com for more information on its use).
You can find prices for copying and printing from our service fees page.
We also host an exhibition that showcases the work of one of our students or a member of staff for a month at a time. The artist exhibition is currently on hiatus due to the epidemic situation.
During self-service hours access only with Academy of Fine Arts electronic access key.
Facilities and activities
Academy of Fine Arts main building
Kuvataideakatemian lounasravintola