Feel Helsinki
The festival showcases the versatile talent of the Uniarts Helsinki community and offers a fresh look into the world of arts.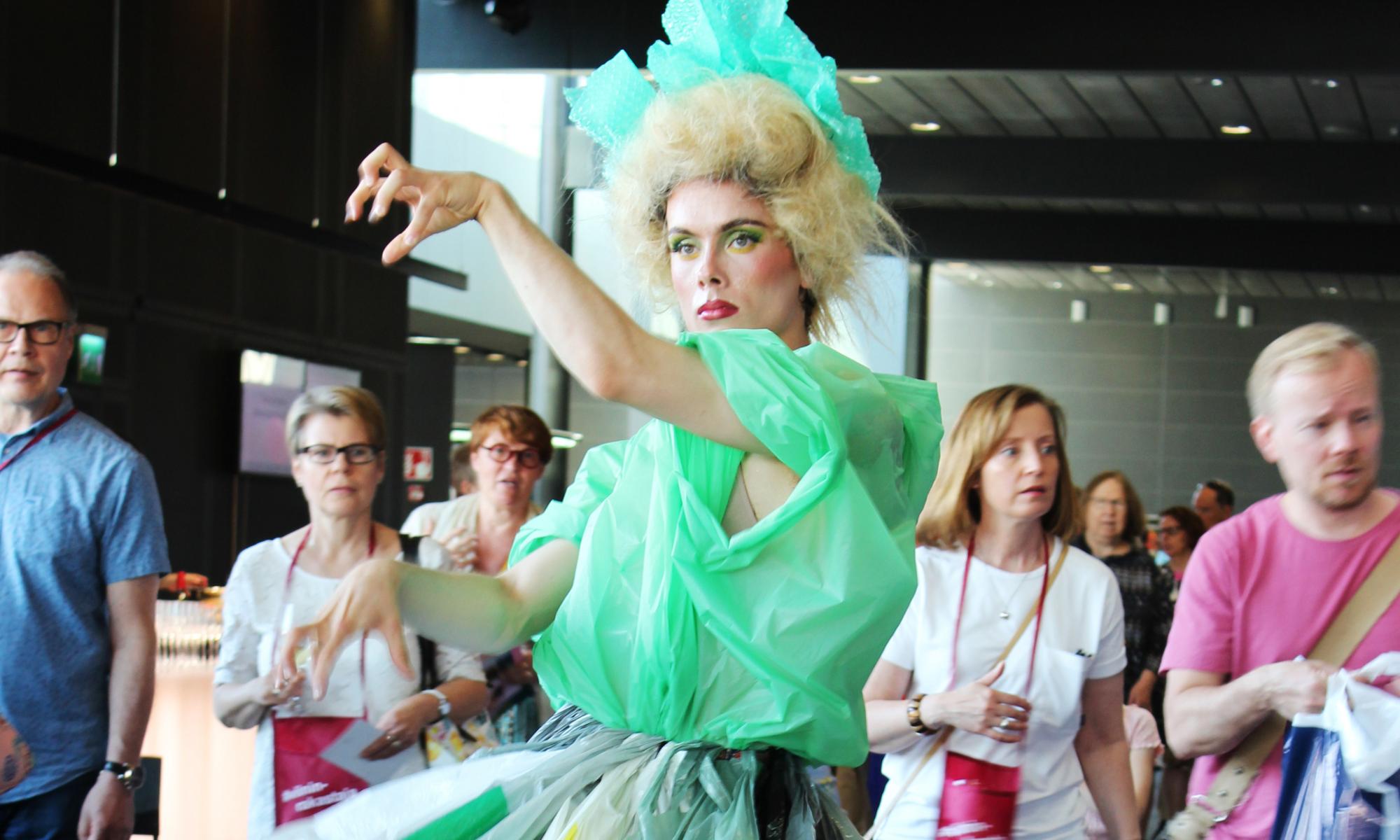 What is Feel Helsinki?
Feel Helsinki is Uniarts Helsinki's very own festival that showcases the university's artistic talent. This year, the event will be organised on Saturday, 4 September, at the Helsinki Music Centre, Kansalaistori Square and R Building at the same time as the Helsinki Festival.
Uniarts Helsinki offers the highest level of arts education in Finland. The university was established through the merger of the Academy of Fine Arts, Sibelius Academy and Theatre Academy, and these three academies contribute to the festival's unique cross section of the worlds of music, dance, fine arts and theatre.
The festival is organised once a year on our campuses in Helsinki. Some of the programme is made available online either as a live stream or as a recording.
Why is the festival organised?
Uniarts Helsinki wants to open its doors to people and give them an opportunity to experience the wide spectrum of the community's talent. We also want to lower people's threshold for attending events in the field of arts and expanding their knowledge of new artforms. Most of the performances are short, making it possible to go see several performances during the day-long festival.
The festival will be developed based on what the community and especially students hope to see in the future, because we want Feel Helsinki to genuinely represent its host university.
Who is the festival for?
The festival is an opportunity for people in the Helsinki region, in particular, to experience up-and-coming artists in one single event and to learn more about art and Uniarts Helsinki. It is meant for all people who are passionate about and interested in the arts.
What kind of artistic content does the festival feature?
The festival highlights fresh perspectives on art, multi-artistic performances, interesting themes and groups, chances for the public to contribute to or observe the creation of art, as well as fine arts, video art, performance art and installations.
The festival's programme is selected based on an internal call for proposals aimed at the university's students and teachers. The event also features selected performance highlights seen over the last year.
First Feel Helsinki festival 2019
You can also watch the video using this link.
The first-ever Feel Helsinki event was organised in June 2019, and it attracted a record crowd – over 5,500 visitors – to the Helsinki Music Centre. In 2020, the event was organised entirely online due to the COVID-19 pandemic. The virtual festival gained over 21,000 views within a month.
Feel Helsinki online festival 2020
You can also watch the video using this link.
Further information
If you want to collaborate with the festival or need more information, please contact Project Manager Soili Sirenne (soili.sirenne@uniarts.fi)