Young Artists of the Winter concert series: Isabella Shaw
A concert of sea-and-water themed art song focused on works by composers from the Nordic countries and BIPOC composers of the Americas.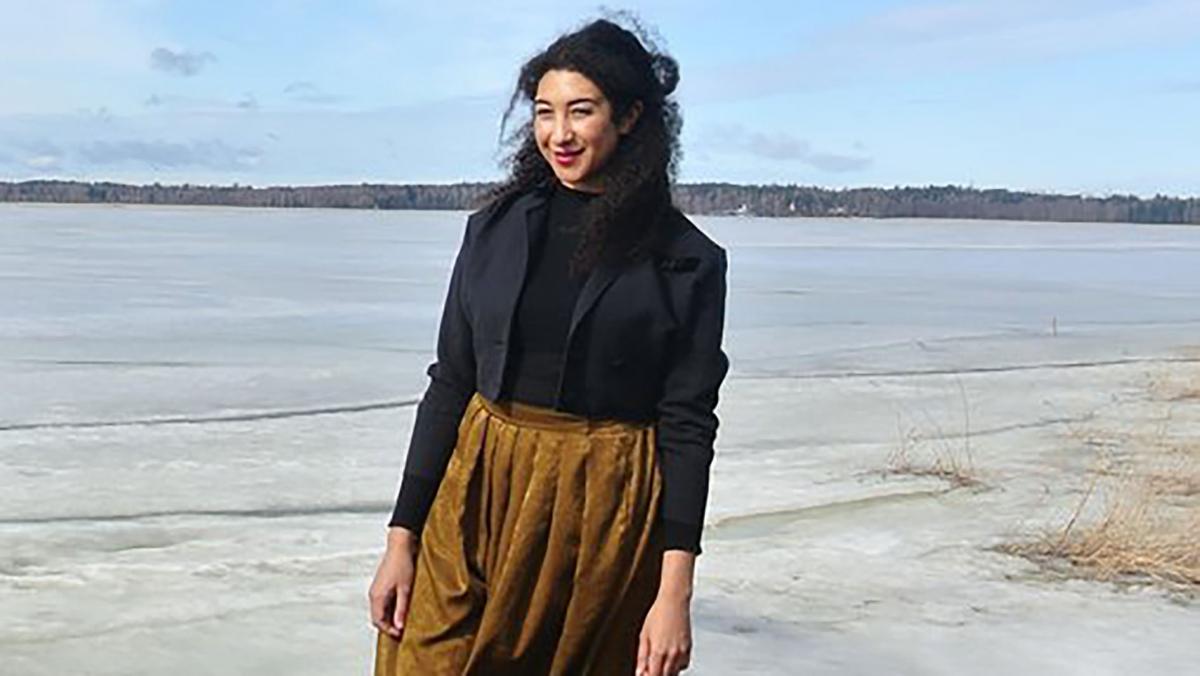 We will comply with coronavirus restrictions
Based on an order issued by the Regional State Administrative Agency for Southern Finland, the events of the University of the Arts Helsinki have been cancelled for the public until 31 January 2022. We will comply with the Agency's guidelines, and the concerts will be arranged live in a safe manner as soon as possible.
You can watch a free live stream of the concert on Youtube, 10 February, 19–19:45.
Seachange
Through water we can see ourselves; and the reflection of what has been before; through water we are stretched, translucent eddies of bodies and of experience, fragmented in shadow light underplayed: the coils of which stretch from generation to generation.
Traditional and folkloric themes and metaphoric and physical conceptions of bodies of water from historical, local and visceral experiences of the Baltic sea are presented alongside those from the Caribbean, Atlantic, and Amazonia, interweaving music from African diaspora and Nordic heritages.
Through water: visions of selves ancient and othered, directional longings and the veins of the liquid heart, mirrors through which worlds collide; initiation, propulsion and powerlessness; transformation that requires observance and remembrance; recollections of togetherness and unity found in the evening voices of the waves; passages and transfigurations that leave renewal in their wake;
Ocean is the place of origin and of return.
Performers
Programme
Villa-Lobos
Nystroem,
Sibelius
Madetoja
Still
Davies
Jaegerhuber
Further information: Matti Leisma
Young Artists of the Winter concert series
The Young Artists of the Winter series 21.1.–15.2.2022 presents recent graduates and students of the Sibelius Academy of the University of the Arts Helsinki who have excelled in their studies.