We're like one place – online bedtime story service
We're like one place is an online bedtime story service created by artists Katriina Kettunen and Olga Spyropoulou.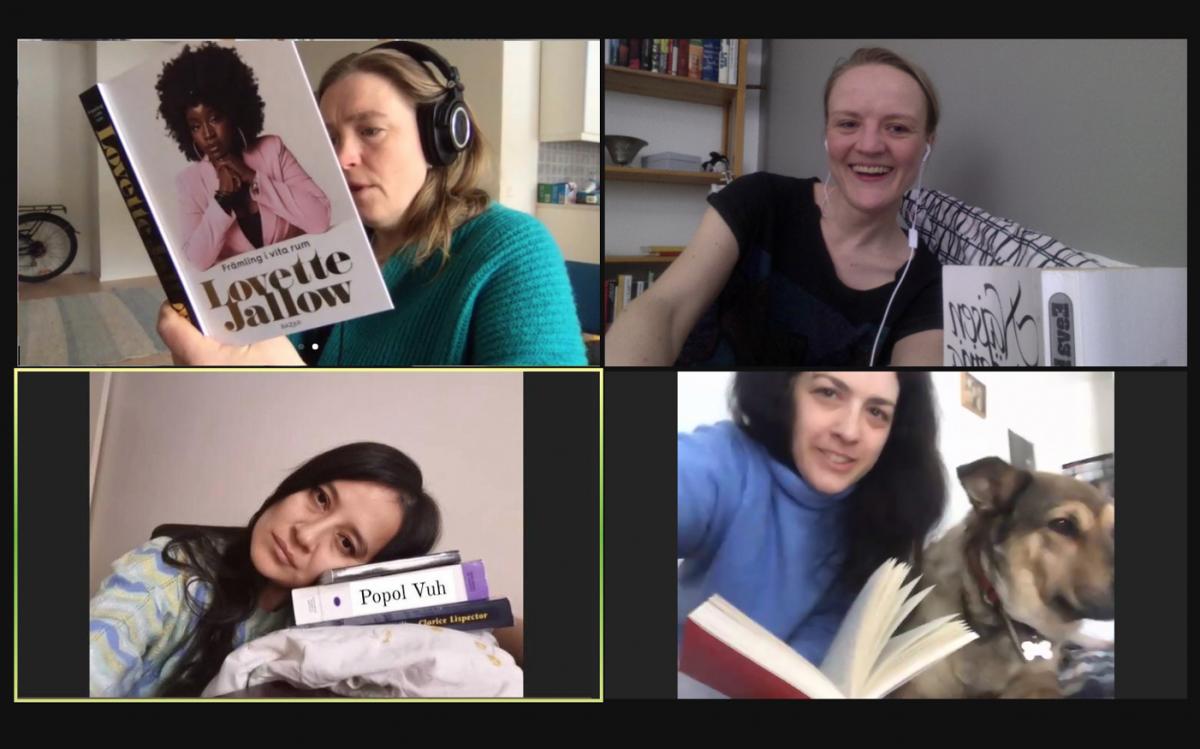 This one-on-one performance offers a soothing experience of bedtime reading for all ages and the chance to be in the company of another person without feeling any stress to hold a conversation.
What are the stories we choose to share with one another? Which stories do we choose to listen to? How do they bring us together?
Duration of each performance: 30 min

Languages: Finnish, English, Swedish, Spanish and Greek

Free of charge
You will receive a call from the performer at your preferred time, and then choose the book you would like them to read to you for the next 30 minutes.
Note: Attending the performance requires Skype, WhatsApp or a Finnish phone number. You can also enjoy your storytime together with your loved ones.
We're like one place explores how intimacy and presence transform through new media.
The first iteration of the performance took place in May 2020 during a state of emergency imposed due to COVID-19. This second iteration, almost a year later and still under measures, focuses on the languages we choose to communicate and express ourselves in. The performanceis supported by the City of Helsinki and realized in collaboration with Catalysti and Uniarts Helsinki.
Työryhmä
Diana Soria Hernandez (languages: Spanish, English) will be reading Clarice Lispector's Cuentos Completos, Sara Uribe's Antígona González, and Popol Vuh.

Katriina Kettunen (languages: Finnish, English) will be reading Eeva Kilpi's Naisen päiväkirja, Astrid Lindgren's Maailman paras Katto-Kassinen and Zadie Smith's Intimations: Six Essays.

Lehmus Murtomaa (languages: Swedish, Finnish) will be reading Lovette Jallow's Främling i vita rum, Maiju Riskari and Nina Suni's Sukupuolena ihminen and Jussi Seppä's Lintujen Äänet.

Olga Spyropoulou (languages: English, Greek) will be reading Yu Miri's Tokyo Ueno Station, bell hooks' all about love: new visions, and Αύγουστος Κορτώ Το βιβλίο της Κατερίνας.