Tuu­re Kos­ki – My Song
Tuure Koski's fifth postgraduate concert delves into 1970's jazz music.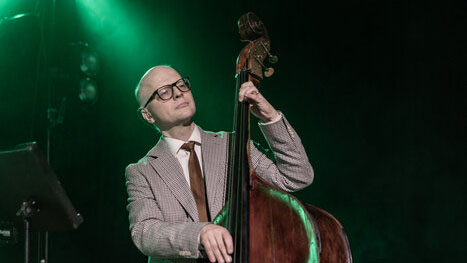 The more melodic and rhythmically freer role of the bass, along with the use of musical space, became prominent in 1970s jazz music. Several Scandinavian bassists also adopted this style, which was new for its time, and added their own contributions to it. Compositions by Keith Jarrett, Gary Peacock, Gary Burton and others will be performed at the concert. The concert makes up the fifth artistic component of Koski's doctoral degree.
Performers
Tuure Koski, double bass
Anssi Tirkkonen, drums
Tuomo Dahlblom, guitar
Severi Pyysalo, vibraphone
Additional information: Tiina Halonen, tiina.halonen@uniarts.fi