Soiva kieli vocal music series: Covid reflections
Songs of lockdowns, isolation and reunion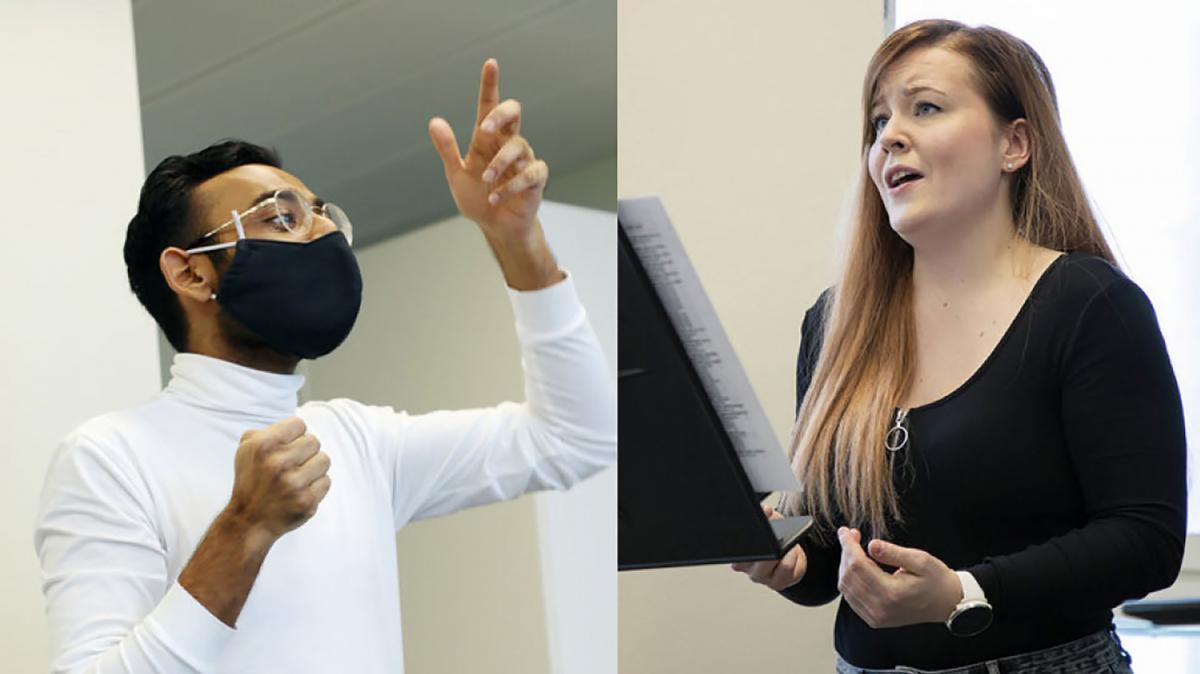 You can watch a free live stream of the concert on Youtube, 13 October, 19–20.30.
Students of vocal arts and piano reflect on our collective pandemic journey of the last eighteen months in a programme of songs about isolation, lockdown, hope of better days ahead and, finally, joyful songs of reunion. This recital, the first Soiva Kieli concert of the academic year, will feature songs in German, French, English, Swedish and Finnish.
Programme
Danger and darkness
Schubert – Der Tod und das Mädchen, D531
Schumann – Zwielicht (from Liederkreis, op.39)
Armstrong Gibbs – Hypochondriacus
Strauss – Die Nacht, op.10 no.3
Schreker – Die Dunkelheit sinkt schwer wie Blei
Lockdowns and quarantines
Sibelius – Serenad
Brahms – Vergebliches Ständchen, op.84 no.4
Schubert – Der Einsame, D800
Purcell, arr. Britten – O Solitude, Z306
Nakada – Cherry Alley
Fauré – Prison
Barber – The Monk and his Cat (from Hermit Songs)
Poulenc – Hôtel (from Banalités)
Rachmaninoff – K ney, op.38 no.2 Bridge – Come to me in my dreams
Recovery and a new dawn
Strauss – Morgen, op.27 no.4
Wolf – Der Genesene an die Hoffnung (from Mörike-Lieder)
Schubert – Frühlingsglaube, D686
Chaminade – Espoir
Performers
Olivia Moss (soprano) and Kumi Shimozaki (piano)
Aleksiina Turtiainen (soprano) and Reetta Järä (piano)
Veikko Vallinoja (baritone) and Jussi Littunen (piano)
The performers are vocal and piano students from Sibelius Academy
Further information: Matti Leisma, matti.leisma@uniarts.fi
Soiva kieli
In Sibelius Academy's Soiva kieli vocal music series, four lied concerts are performed each year by vocal arts and piano students. The programme has been designed by the artistic director of Invocation, Keval Shah, lecturer in Lied
Music – of a more recent variety
The students of the Sibelius Academy perform in over 700 concerts each year. The concerts of the internationally renowned academy open doors for future top artists and offer unforgettable experiences.