Sibelius Academy Accordion Festival: Festival closing concert
The Sibelius Academy Accordion Festival will conclude with a concert performance by Maciej Frąckiewicz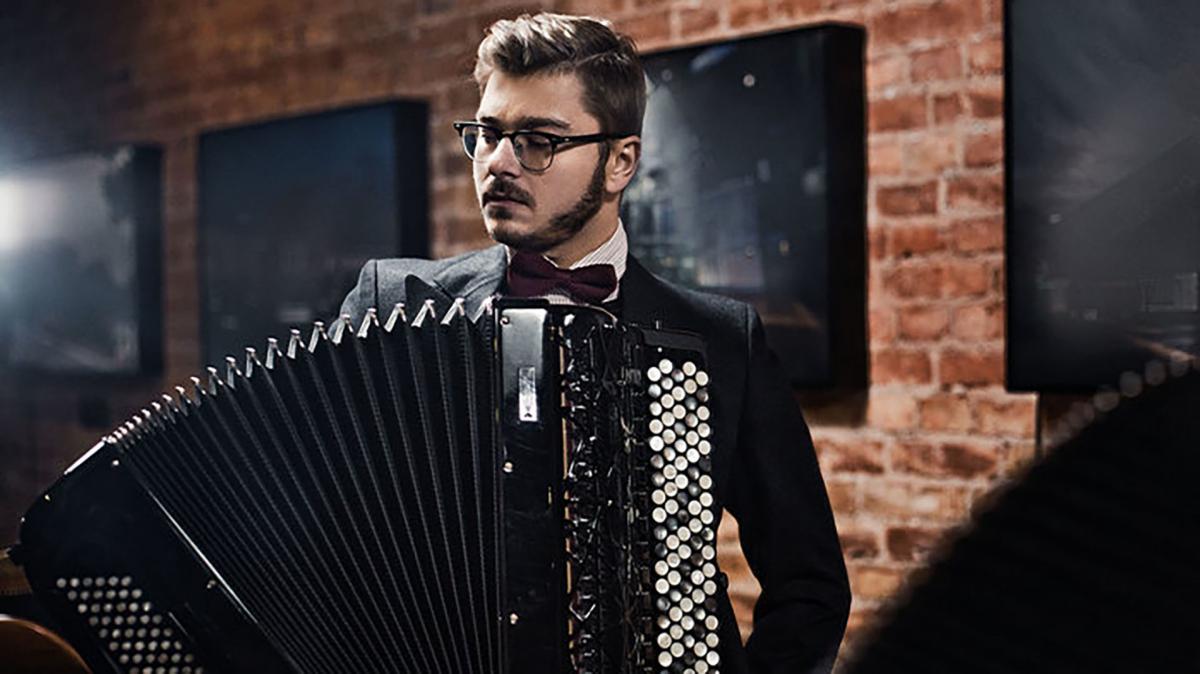 Maciej Frąckiewicz (b. 1988) is one of the most well known young accordion talents. He performs as both a soloist with orchestras and a chamber musician. He has worked with a number of composers, such as Krzysztof Penderecki, Zygmunt Krauze, Dariusz Przybylski, Wojtek Blecharz and Jagoda Szmytka. He has also premiered more than 90 works. In 2018, Frąckiewicz won the Deutsche Musikwettbewerb prize and audience award.
Performers
Maciej Frąckiewicz
Programme
Edward Sielicki: Sonata El libro Olvidado (2019)
Witold Lutosławski: Bucolics (1952) (arr. M. Frąckiewicz)
Tadeusz Wielecki: To be expanded (2020)
Dariusz Przybylski: Sonata da chiesa (2012)
Andrzej Krzanowski: Capriccio (1986)
Mieczysław Weinberg: Aria Op. 9 (1942) (arr. S. Shmelkov)
Krzysztof Penderecki: Sinfonietta for Accordion (1991-92/2013) (ed.
M. Frąckiewicz)
The concert is being held in co-operation with the Polish Embassy.
With the kind support of the Adam Mickiewicz Institute and the Deutscher Musikwettbewerb, a project of the Deutscher Musikrat.
Further information: Matti Leisma
Sibelius Academy Accordion Festival
Sibelius Academy students and teachers will join forces to educate audiences on the 200-year history of the accordion and the wide range of accordion music, including everything from folk music to the latest chamber music.