Sibafest: Pia Siirala –The Flow of Music
This exhibition is the third artistic component of Pia Siirala's doctorate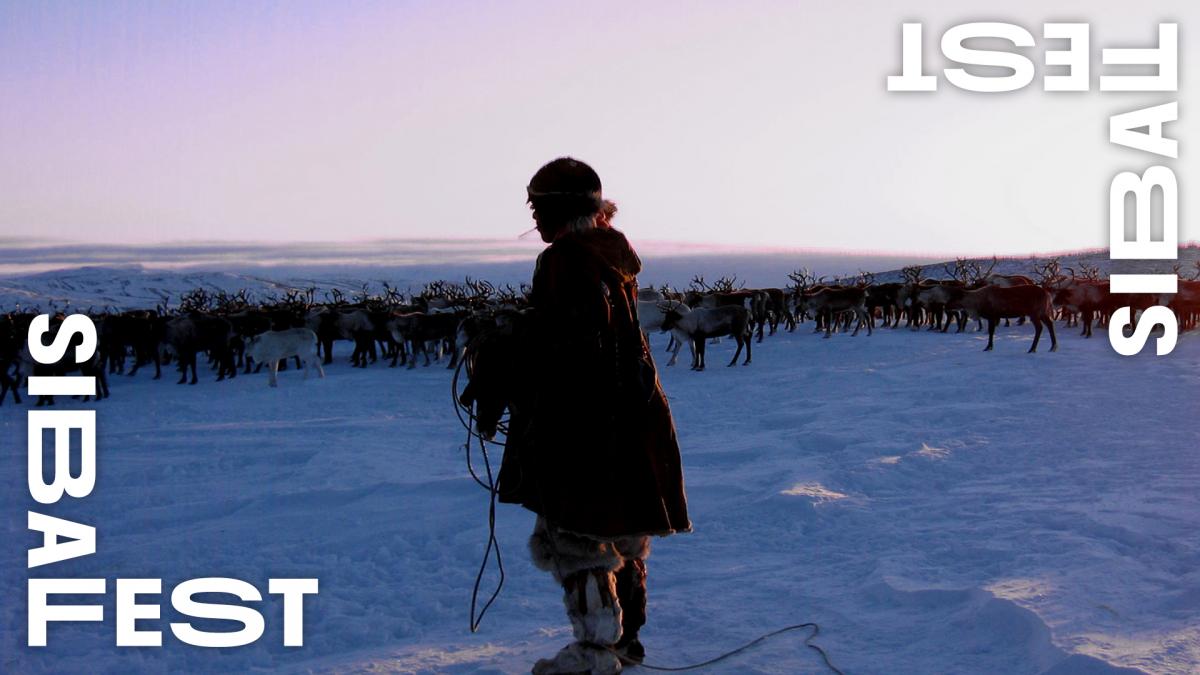 The exhibition is open according to the opening hours of the Helsinki Music Centre.
Music
Etilyan
Kuang
Kulyumich
Tingaan
Pia Siirala
Group
Video material filming and editing: Pia Siirala, Chukotka and Kamchatka in north-eastern Siberia
Photographs: Pia Siirala, Chukotka and Kamchatka in north-eastern Siberia
Recording & mixing: Robi de Godzinsky
Picture frames: Matti Kautonen
Introduction
When a Chukchi is asked, how long a journey is, they have a habit of saying that it is as long as a song lasts. In rough terrain there is no use in measuring a journey by distance, but rather by time. The Arctic Flow of Music is an exhibition that documents Pia Siirala's exploratory journeys to north-eastern Siberia, from Kamchatka to Chukotka between 2008–2017. The exhibition, containing four videos as well as series of photographs, is a musical journey into the lives of four Chukchi Elders and expresses the presence of music, which constantly flows in our subconscious. The music improvised in the background of the films reflects how these four Elders sing.
The photographic exhibition consists mainly of portraits of the people whom Pia Siirala met during her journeys. The frames for the photographs are handmade by the woodwork artisan, Matti Kautonen from deadwood pine branches that are collected from a rocky forest after clear cutting. They are the reminder of the firewood that nomadic reindeer herders collect, but at the same time they symbolise the endangered indigenous cultures and the disappearing natural forests.
A Personal Song is the heritage of the indigenous people of the Arctic. It characterises a person in the same way that they are characterised by the way that they speak. A person is identified through a Personal Song. When a Chukchi is remembering the song of a relative, even though they are dead, they are believed to be present through the song. Typical in Chukchi music is that songs have no beginning nor ending, but always give the impression of being in the middle. Music begins before you hear it and continues after it is no longer audible, which creates an atmosphere of eternit.
Pia Siirala's research is supported by Kone Foundation, Jenny and Antti Wihuri Foundation, Sibelius Academy MuTri Doctoral School and Sibelius Academy Foundation.
Further information: Janne Ikäheimo
Sibafest – Recovery Tour
The tour of twenty concerts fills the gap left by the pandemic with live music of various genres. Sibafest begins at the Helsinki Music Centre on 17 January 2022 and continues throughout the spring until 5 May 2022 in Helsinki, Järvenpää, Seinäjoki and Kuopio. The stage is taken by students of the Sibelius Academy of the University of the Arts Helsinki. Sibafest, now organised for the ninth time, is the biennial main event of the Sibelius Academy of the University of the Arts Helsinki. The event presents the Academy's internationally high-quality concert activities.