CANCELLED FROM AUDIENCE: SibA Folk Big Band – More is more!
10th anniversary concert of the SibA Folk Big Band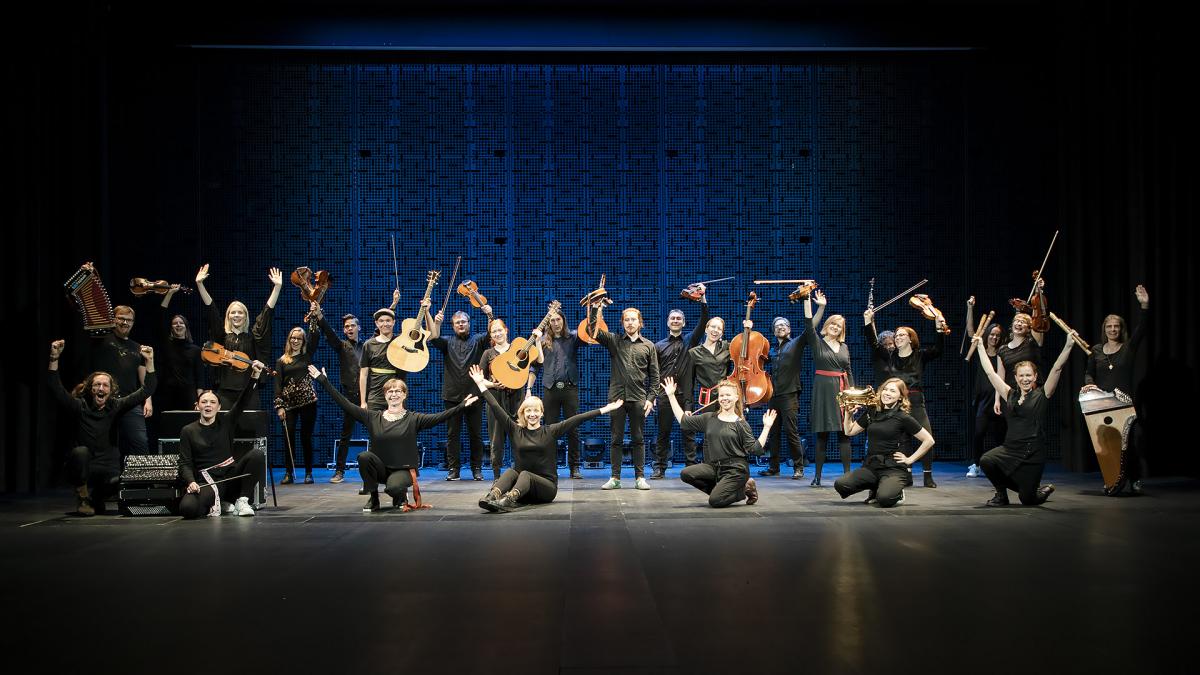 Concerts are cancelled from audience until 9.5.2021 due to the prevailing corona situation.
Own composition and arrangements from past years.
The SibA Folk Big Band is 10 years old! This programme features a wealth of modern folk music. The 30 top-notch musicians in the ensemble conjure up a sparkling sound and irresistible swing, transporting the listener from traditional kantele polkas through layered soundscapes to hypnotic rock shamanism.
Further information: Sirpa Lahti