Salla Myllylä: Season room
The event is a part of Uniarts Helsinki's fourth Research Pavilion, taking place in Hietsun Paviljonki and its surroundings in Helsinki 5 June – 29 August 2021.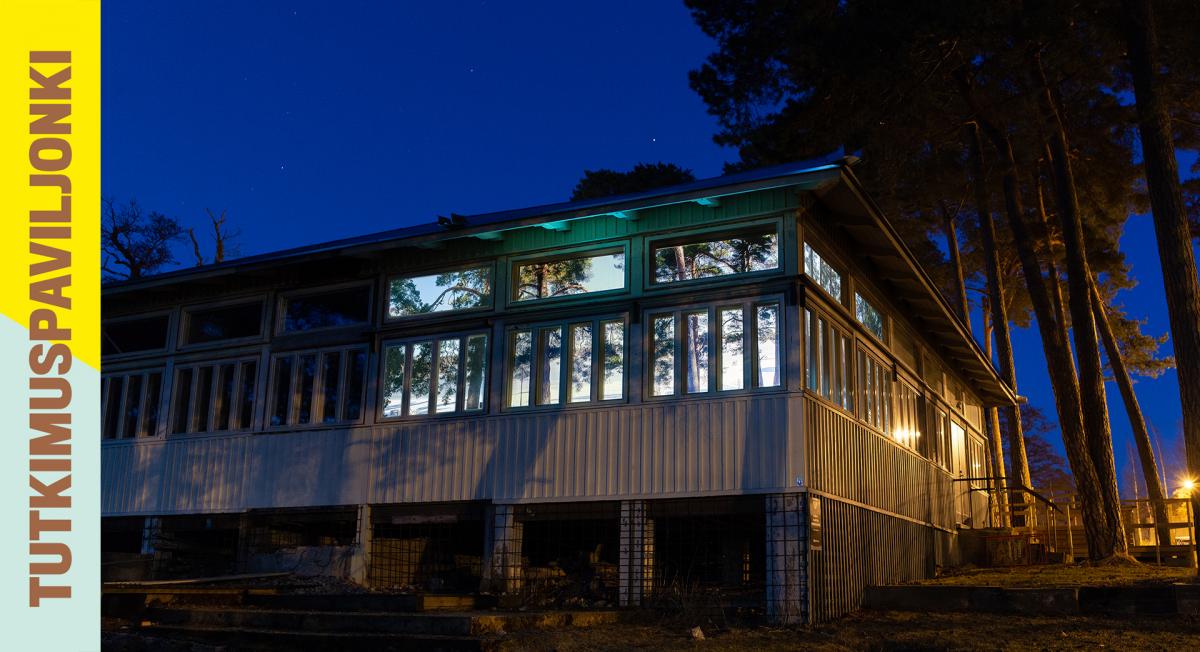 The site-specific video installation by visual artist and doctoral student Salla Myllylä takes a look at the Hietsu Beach by using the pavilion building as a viewpoint and frame. Time series filmed from winter to summer 2021 through the window grid of the building are projected on the same windows. The video installation can be viewed in the pavilion during the day, and when it is dark, it can be viewed also on the beach.
Research Pavilion #4: Helsinki
Fine arts, concerts, performances, workshops and discussions with an inquiring mindset – welcome to the Uniarts Helsinki Research Pavilion to see and experience what artistic research is all about. Previously arranged in connection with the Venice Biennale, this time the Pavilion will gather artist-researchers to Hietsu in Helsinki.
Uniarts Helsinki's fourth Research Pavilion will be organised with the support of the Louise and Göran Ehrnrooth Foundation.