Research Pavilion #4: Helsinki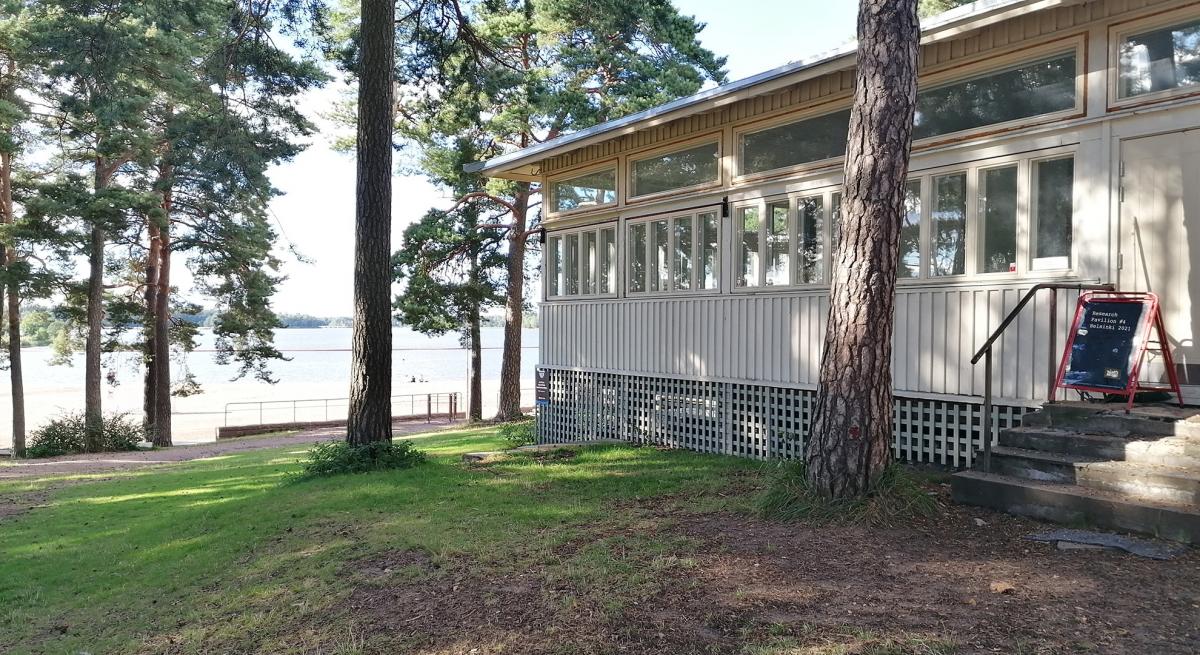 The Research Pavilion, an ongoing project coordinated by Uniarts Helsinki, highlights the points of view of artistic research in the context of major contemporary art events. Over the years, the Research Pavilion has cemented its position as the focal point in artistic research, gathering artist-researchers from Finland and around the world.
In 2015, 2017 and 2019, Uniarts Helsinki hosted the Research Pavilion in the context of the Venice Biennale, one of the world's most prestigious forums for contemporary art. The fourth Research Pavilion will be organised in Helsinki in summer 2021 during the first-ever Helsinki Biennial.
Artist-researchers participating in the Research Pavilion will showcase their projects in the Hietsu Paviljonki and in its surroundings near the Hietaniemi beach from 6 June to 28 August 2021. During the summer, the Pavilion will be a hub of fine arts, concerts, performances, workshops and discussions, which are all characterised by an inquiring mindset. The fourth Research Pavilion will be organised with support from the Louise and Göran Ehrnrooth Foundation.