Online concert: Never heard before!
This concert is never heard, because all of the works on the programme are given either their world premieres or their Finnish or European premieres.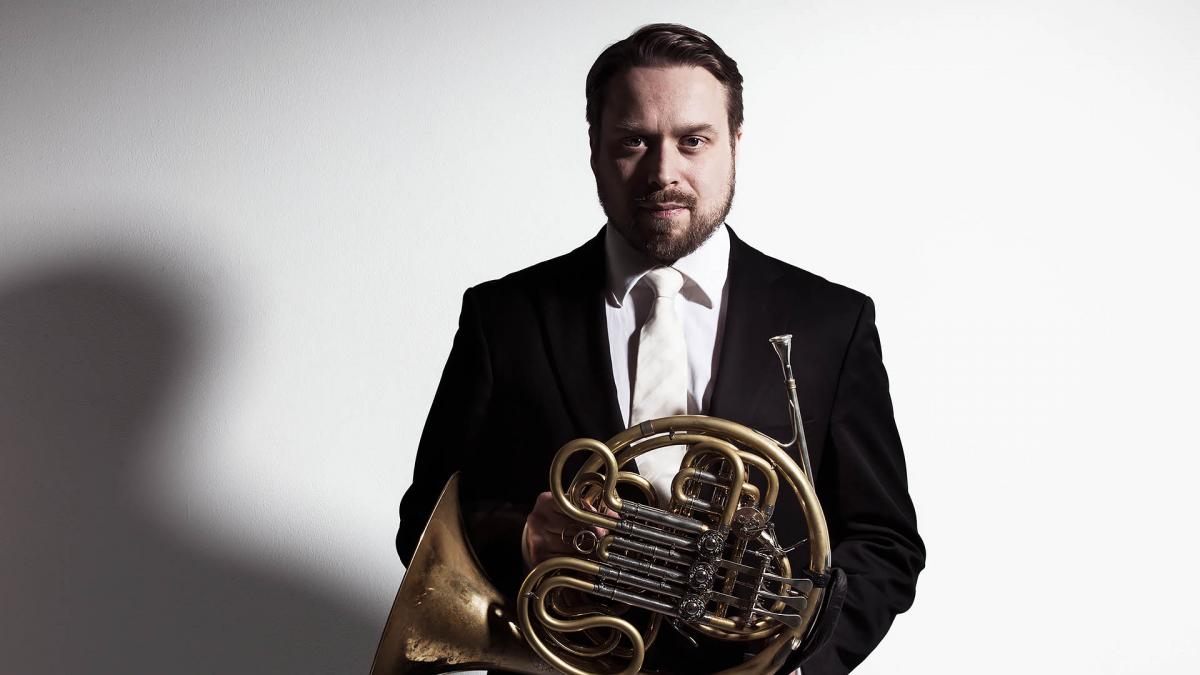 Concert will be streamed live on Youtube. Link to the stream will be added on this page.
The programme opens with the world premiere of an unfinished work by Toivo Kuula. Titled 'Andante', it was completed by composer Jussi-Matti Haavisto. The other world premieres are Kai Nieminen's work for solo horn and Jan Lehtola's Sonata for horn and piano. John Croft's solo work for natural horn is given its Finnish premiere, and Geoffrey Gordon's song cycle Winterleben for mezzosoprano, horn and piano is heard for the first time in Europe.
Programme
Toivo Kuula (1883–1918): Andante
for horn and piano, world premiere
(Unfinished composition, completed by Jussi-Matti Haavisto)
Kai Nieminen (1953–): Hymnos VII (2020)
for solo horn, world premiere
Jan Lehtola (1972–): Short Stories from Arches (2018)
Sonata for horn and piano, world premiere
John Croft (1971–): …une autre voix qui chante…(2010)
for solo natural horn in E flat, Finnish premiere
Geoffrey Gordon (1968–): Winterleben (2015)
song cycle for mezzosoprano, horn and piano after Friedrich Rückert, European premiere
Tommi Hyytinen, horn and natural horn
Niina Keitel, mezzosoprano
Marko Hilpo, piano
Further information: Anna Huuskonen