Performance Art Now!
Performance art event on Kuninkaansaari island.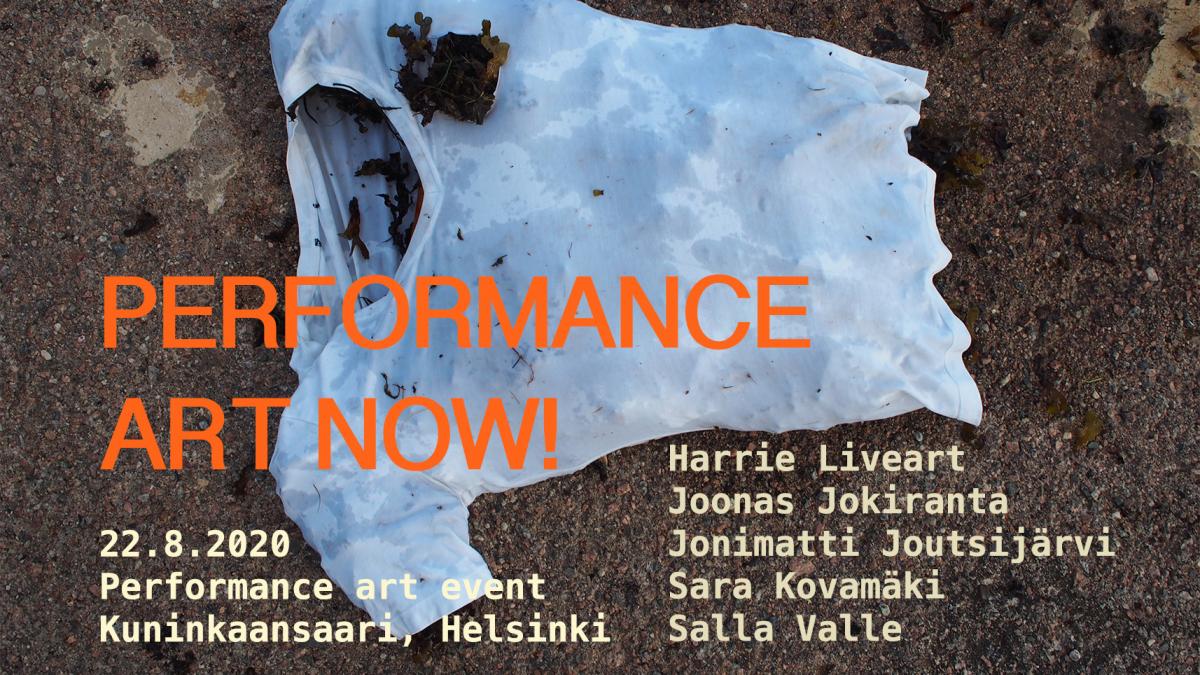 Performance art now! is a performance art event and a shared journey. It is an experience of the island as it is now, a moment on the eve of change. The island is a space to see one's usual circle of life from a distance. Or one can turn their gaze in the other direction and look at the island itself or the open sea behind it. Performance art can take the shape of a live intervention and reach into the space and cracks where representation is starting to melt.
Performance Art Now! will be located on Kuninkaansaari island in Helsinki on Saturday, August 22 from 5 pm. The ferry to Vallisaari departs from Kauppatori at 4.30 pm (price 10 € including return) and an additional return ferry has been arranged for the event at 21.30. Some of the performances take place in terrain that is not accessible by wheelchair.
The artists invited are: Joonas Jokiranta, Jonimatti Joutsijärvi, Sara Kovamäki, Salla Valle and the artist duo Harrie Liveart.
The event is part of the Island of Relations exhibition and Uniarts Helsinki's Saari 2020 (Island 2020) programme in Kuninkaansaari island.
See Saari 2020 programme's locations on interactive map.
Changes may apply.