Opening of Uniarts Helsinki's academic year 2021–2022
Welcome to celebrate the opening of the academic year on Thursday, 2 September 2021, at 15:00–16:00!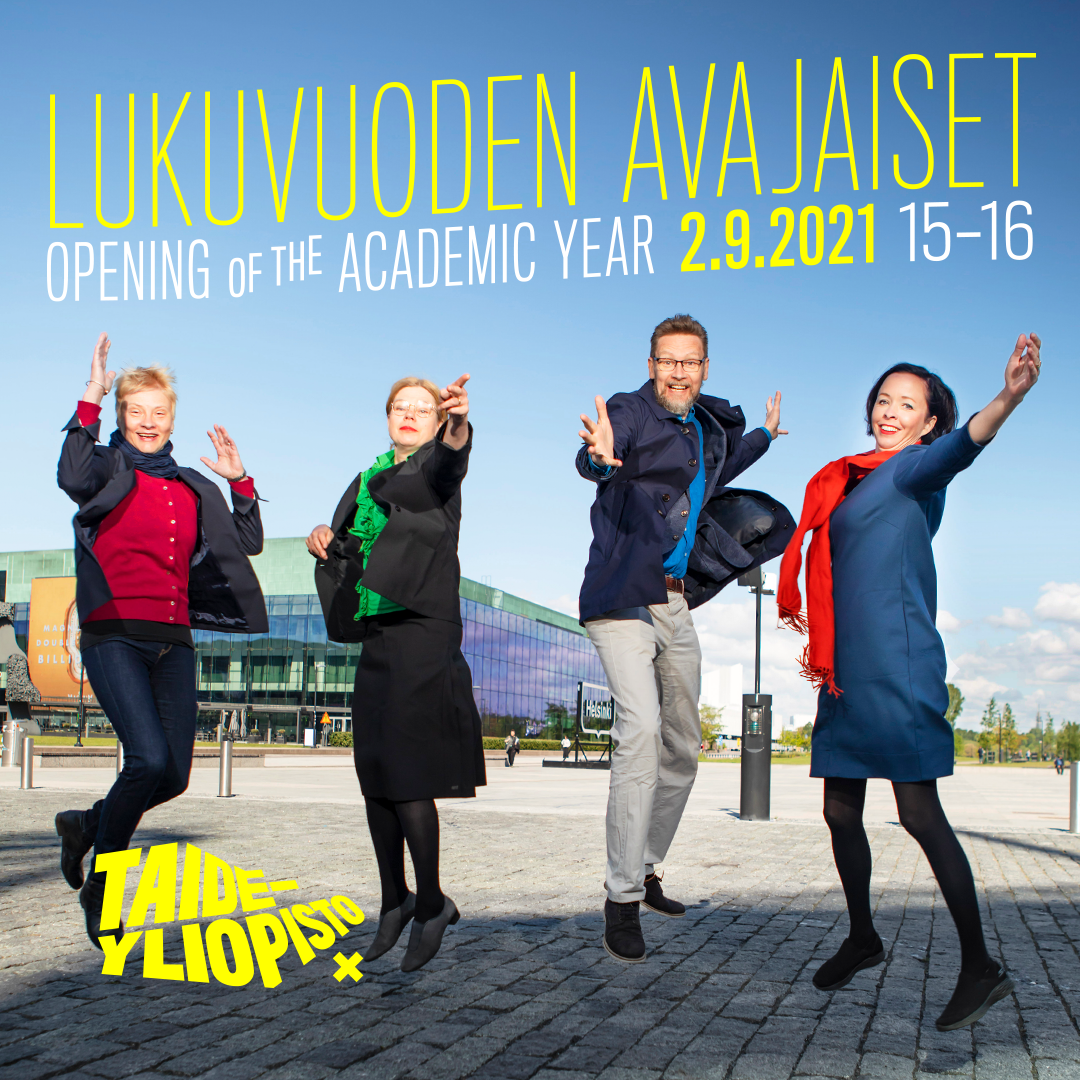 The celebrations are held remotely, and everyone can watch an online stream of the event on our YouTube channel starting from 15:00. The event takes place in the Camerata Hall of the Helsinki Music Centre.
As part of the academic year's opening, video art by Academy of Fine Arts students Verneri Salonen and Samuel Thompson-Plant will be shown on the media screen of the Helsinki Music Centre at 14:30–15:00 and 16:30–17:00.  
Hosts:
Johannes Pessi, Sara-Maria Pirhonen and Viivi Tigerstedt
Programme 15:00–16:00
Jazz music
Selma Savolainen, vocals
Toomas Keski-Säntti, piano
Kaisa Mäensivu, double bass
Speech
Rector Kaarlo Hildén
Announcement of the Alumni of the Year
Speech by a representative of the Ministry of Education and Culture
Science and Culture Minister Antti Kurvinen
Video work: Samuel Thompson-Plant
My Bum is in Charge of Me
2019
Speech
Chair of the Student Union Board Sini Kaartinen
Video work: Verneri Salonen
I have more will to go than care to stay
2021
Speech/performance by a special guest
Uniarts Helsinki's Alum of the Year
Stand-up
Jamie MacDonald
Music by the Global Music Department
Nemat Battah, vocals and oud
Merve Abdurrahmani, vocals and piano