Online concert: Sibafest: Joys of the bug
The Ötökkäpartio (Bug Patrol) band of music educators makes music for the young and the old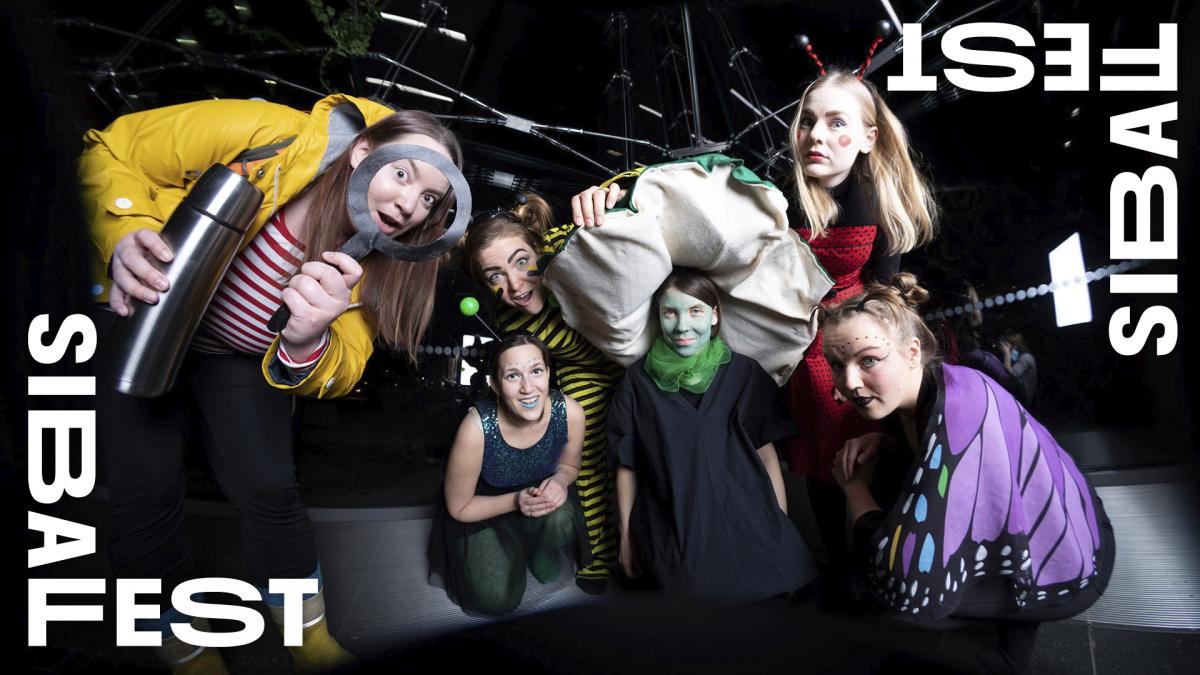 Concerts canceled from the public until January 31, 2022
Based on an order issued by the Regional State Administrative Agency for Southern Finland, the events of the University of the Arts Helsinki have been cancelled for the public until 31 January 2022. We will comply with the Agency's guidelines, and the concerts will be arranged live in a safe manner as soon as possible.
You can watch a free recording of the concert on Youtube.
Welcome to find out more about the habits, joys and secrets of bugs! The concert is intended for children under school-age.
Performers
Anna-Sofia Hartikainen
Linda Kanninen
Mirkka Paajanen
Sara Pollari
Maisa Saari
Aida Wessman
Mária Záborszky
Soili Perkiö ja Elisa Seppänen, direction
Further information: Tiina Halonen
Sibafest – Recovery Tour
The tour of twenty concerts fills the gap left by the pandemic with live music of various genres. Sibafest begins at the Helsinki Music Centre on 17 January 2022 and continues throughout the spring until 5 May 2022 in Helsinki, Järvenpää, Seinäjoki and Kuopio. The stage is taken by students of the Sibelius Academy of the University of the Arts Helsinki. Sibafest, now organised for the ninth time, is the biennial main event of the Sibelius Academy of the University of the Arts Helsinki. The event presents the Academy's internationally high-quality concert activities.