Online concert: Global Spring: The Helsinki Sound Promenade Project
The Helsinki Sound Promenade Project is a performance that intends to explore the relation between soundscape, musicians and audience in a live performance setting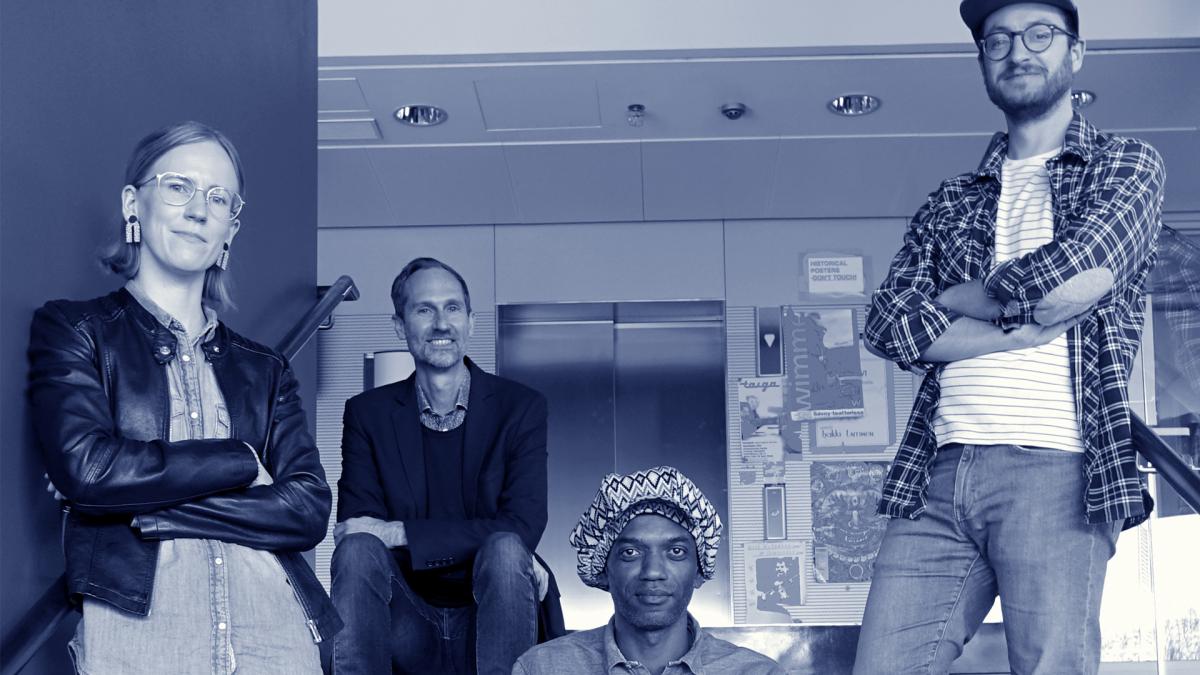 You can watch a free live stream of the concert on Youtube, 24 May, 19–20.
The live installation performed by Colectivo Azul uses the urban environment of Helsinki as inspiration and stage for an happening where the audience is invited to walk and listen to the soundscape and musical interventions during the path. Musicians and
audience are exposed to pre-recorded sound and landscape of the city, interpreting its sonic complexity, and exploring the dialog between the three parties.
The concert is the bachelor concert of João Luís Matos Lopes
Colectivo Azul
Adriano Adewale, Percussion
João Luís, Percussion, drum set, vibrafone and composition
Nathan Riki-Thomson, Double bass
Viivi Saarenkylä, Accordion
Mikko Haapoja, field-recording and live sound
João Luís Biography
Born in Porto, Portugal, João started his musical studies at the age of eight in Conservatório de Música do Porto. In 2008 he enrolled the Architecture course at the Porto Lusíada University where I continued his studies un l 2010, year he was accepted in Escola Superior de Música de Lisboa. There he studied orchestral and contemporary percussion as main subject and I was also trained in chamber music,
orchestra, early music as well as jazz drum set. During this period, João developed a versa le language as an improviser and performer, having cooperated with professional orchestras as well as folk music groups, jazz ensembles and musical theatre plays. As a pedagogue, he taught percussion, percussion ensemble and orchestral percussion in the internationally known social orchestra project El Sistema, which is part of the national system of children and youth orchestras created in Venezuela.
Global Spring 24.–28.5.2021
Global Spring is an annual festival featuring students, teachers, alumni and special guests representing Sibelius Academy's Global Music Department. The Global Music Department embraces pluralistic approaches to sound, culture and identity, creating new hybrid musical spaces through intercultural dialogue and collaboration. Expect a feast of dynamic, innovative and inspiring concerts, featuring performers from around the world celebrating the diversity of our planet.
This year's festival features performers from countries including Australia, Belgium, Brazil, Chile, Estonia, Finland, Greece, Iraq, Jordan, Kosovo, Latvia, Mozambique, Portugal and Tanzania.
Further information: Mirka Rättyä