Online concert: Global Spring: Middle Eastern Ensemble
With energetic and danceable, yet touching and melancholic tunes, the program consists of Middle Eastern classical and folk music such as Arabic, Persian, Turkish and Kurdish music from different parts of Middle East for example Egypt, Syria, Turkey and Iraq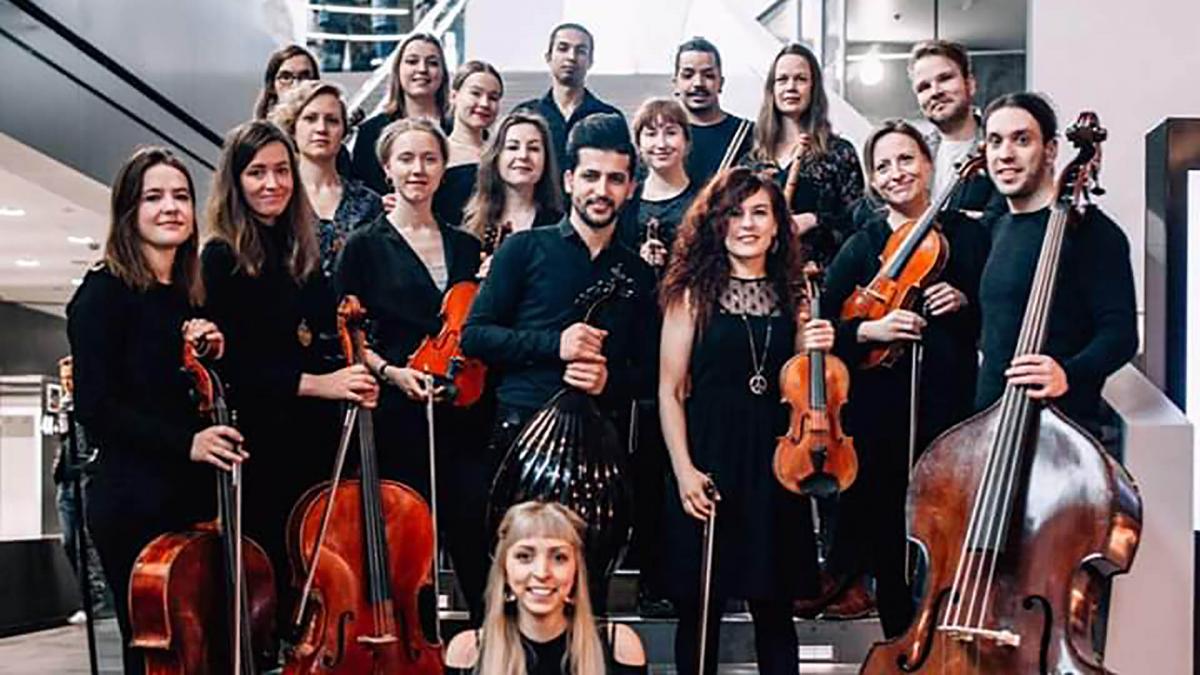 The concert can be watched live for free on Youtube on May 28, from 8 p.m. to 9 p.m. Link to the live broadcast will be added to this page no later than one hour before the start of the concert.
Middle Eastern ensemble brings an impressive musical firework of melodies and rhythms. With energetic and danceable, yet touching and melancholic tunes, the program consists of Middle Eastern classical and folk music such as Arabic, Persian, Turkish and Kurdish music from different parts of Middle East for example Egypt, Syria, Turkey and Iraq. The soundscape of the Orchestra is coloured by Arabic instruments such as oud, Tabla, Riq, Ney, Qanoun and Saz together with Western instruments like violin and viola, cello, accordion, Trumpet, Clarinet and Piano. The artistic director and founder of the ensemble is oud player Ali Haitham from Iraq, Student at the Global music department.
Musicians
Ali Haitham, Oud
Lotta-Maria Pitkänen, Violin
Repkat Parhat, Guitar
Mila Hussein Laine, Cello
Linda Palin, Viola
Silva Kallionpää, Violin
Mohammed Raheem, Percussions
Vasilis Katopodis, Bass
Global Spring 24.–28.5.2021
Global Spring is an annual festival featuring students, teachers, alumni and special guests representing Sibelius Academy's Global Music Department. The Global Music Department embraces pluralistic approaches to sound, culture and identity, creating new hybrid musical spaces through intercultural dialogue and collaboration. Expect a feast of dynamic, innovative and inspiring concerts, featuring performers from around the world celebrating the diversity of our planet.
This year's festival features performers from countries including Australia, Belgium, Brazil, Chile, Estonia, Finland, Greece, Iraq, Jordan, Kosovo, Latvia, Mozambique, Portugal and Tanzania.
Further information: Mirka Rättyä