Online concert: Global Spring: Jaakko Arola – Ambiguous Borders
Woodwind player Jaakko Arola invites musicians to join him on the stage for a journey through the known and the unknown, finding the balance between improvisation and pre-composed material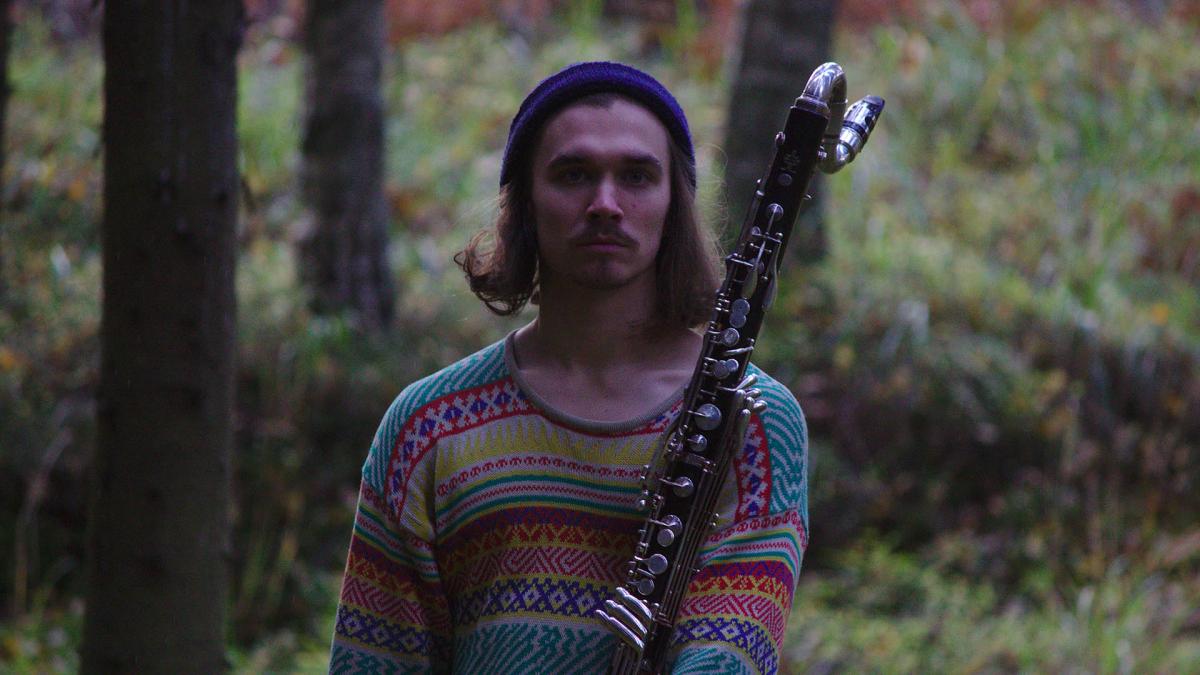 The concert can be watched live for free on Youtube on May 25, from 7.15 p.m. to 8.15 p.m.
The collaborative process led by woodwind player Jaakko Arola aimed for finding a common ground to perform music through improvisation. On the concert day Jaakko shares the stage with different combinations of musicians from diverse backgrounds. The concert will include pure free improvisations on the spot, as well as compositions that emerged from the improvisational ideas during the creative process. The ensemble will take a journey through the known and the unknown, working in the ambiguous borders between improvisation and pre-composed material.
The concert is part of Jaakko Arola's bachelor studies in the Sibelius-Academy's Global Music Department.
Jaakko Arola (Finland), woodwinds
Nemat Battah (Jordan), oud, voice
Merve Abdurrahmani (Finland/Kosovo), piano, voice
Nathan Riki Thomson (Australia), prepared double bass, Wagogo overtone flute
Adriano Adewale (Brazil), percussions, berimbau, voice
Global Spring 24.–28.5.2021
Global Spring is an annual festival featuring students, teachers, alumni and special guests representing Sibelius Academy's Global Music Department. The Global Music Department embraces pluralistic approaches to sound, culture and identity, creating new hybrid musical spaces through intercultural dialogue and collaboration. Expect a feast of dynamic, innovative and inspiring concerts, featuring performers from around the world celebrating the diversity of our planet.
This year's festival features performers from countries including Australia, Belgium, Brazil, Chile, Estonia, Finland, Greece, Iraq, Jordan, Kosovo, Latvia, Mozambique, Portugal and Tanzania.
Further information: Mirka Rättyä