Nora Sternfeld & Adrian Heathfield: Why exhibit at all? / Some Futures
Welcome to the open lecture by Nora Sternfield and Adrian Heathfield.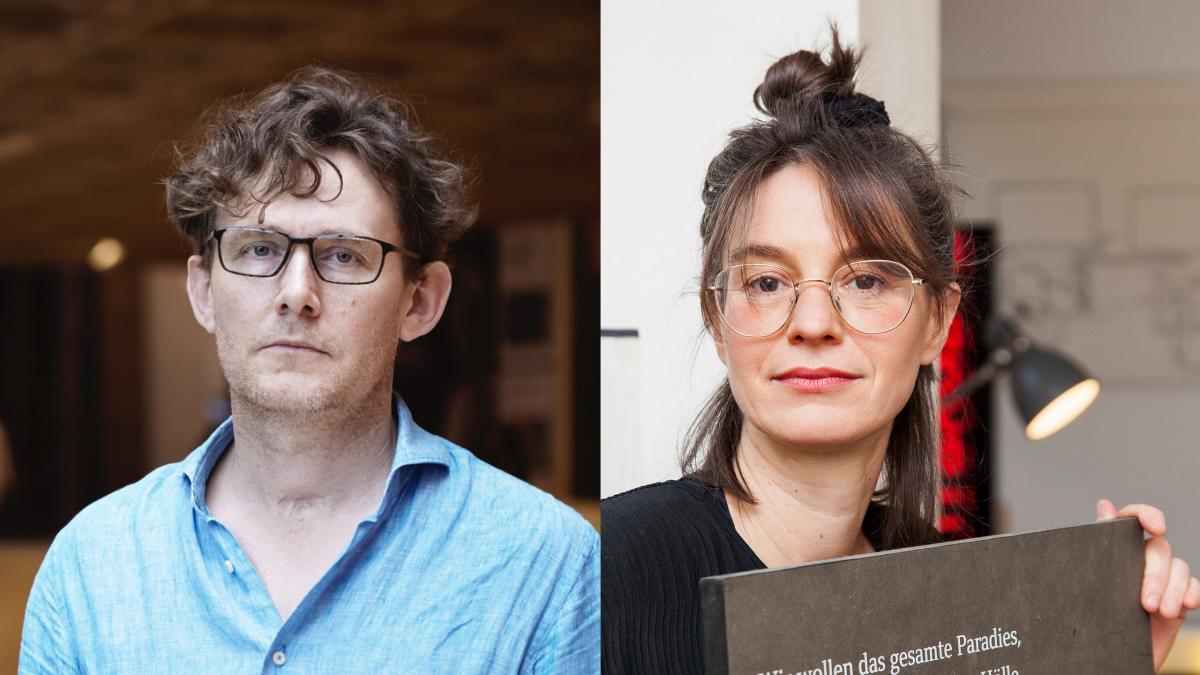 Meditations on recent curatorial practices and political dilemmas of the contemporary art museum arrive from the future. They mingle with thoughts on the accelerated present, the spectres of catastrophe and hopes of futurity. Curator / theorists Nora Sternfield and Adrian Heathfield present a written and improvised dialogue composed between their distinct concerns.
This lecture is part of the Futures lecture series by Uniarts Helsinki's Theatre Academy.
About the visitors
Adrian Heathfield is a writer and curator working across the scenes of live art, performance and dance. He is the author of Out of Now, a monograph on the artist Tehching Hsieh, and editor of numerous books on performance art including Perform, Repeat, Record and Live: Art and Performance. He has led large-scale creative research projects: Performance Matters (AHRC 2009-14) and Curating the Ephemeral (EC 2014-16). He was the curator of the Taiwan Pavilion at the Venice Biennale 2017, and as part of the freethought collective, of the Bergen Assembly in 2016. He co-curated the performance event Live Culture (Tate Modern 2003). He has co-directed numerous art and documentary films with photographer Hugo Glendinning, including Spirit Labour and Transfigured Night. Heathfield is Professor of Performance and Visual Culture at the University of Roehampton, London.
Nora Sternfeld is an art educator and curator. Since January 2018 she is documenta professor at the Kunsthochschule Kassel (School of Art and Design Kassel). From 2012 to 2018 she was professor for Curating and Mediating Art at the Aalto University in Helsinki. Furthermore she is co-director of the /ecm – Master Program in Exhibition Theory and Practice at the University of Applied Arts Vienna; part of the core team of schnittpunkt. ausstellungstheorie & praxis; a co-founder and part of trafo.K, Office for Art, Education and Critical Knowledge Production (Vienna); and since 2011, a member of freethought, a platform for research, education, and production (London). In this capacity she was also one of the artistic directors of the Bergen Assembly 2016. She publishes texts on contemporary art, exhibitions, politics of history, educational theory, and anti-racism.
About the Futures Lecture Series
The Futures Series is organized by the master's degree programmes in Choreography, Dramaturgy, and the Live Art and Performance Studies in collaboration with the Centre for Joint Studies at Uniarts Helsinki's Theatre Academy.
The series proposes that we need to regard the future as plural futures. The futures often seem indeterminate or uncanny. It is precisely for this reason that we need to ask whether artistic practice, with its various modes of thought, has the capacity to approach such unforeseen possibilities of the emergent futures. How should we regard these futures, which ought to be an essential part of research in choreography, pedagogy and the performative capacity of art?
To ponder these capacities, we could see how the performative practices produce the visions and emergent futures and prehensions where artistic practices and thinking are not bound with ideologies, mediated truths or preconceived aesthetics. They are necessary alongside with contemporary science and theory, where prehension of futures are transversal and cross-contaminated. The proposal and experiments presented in this series aim to present how we could create space for thinking the indeterminate futures.
Sternfeld & Heathfield's lecture is the fifth in the Futures Series. The first one was held in spring 2019 with a lecture by Paul O'Neill.
The Futures Lecture Series is part of Visiting Experts Series.