mONSTERFERENCE
3 days of afternoon gathering + online participation.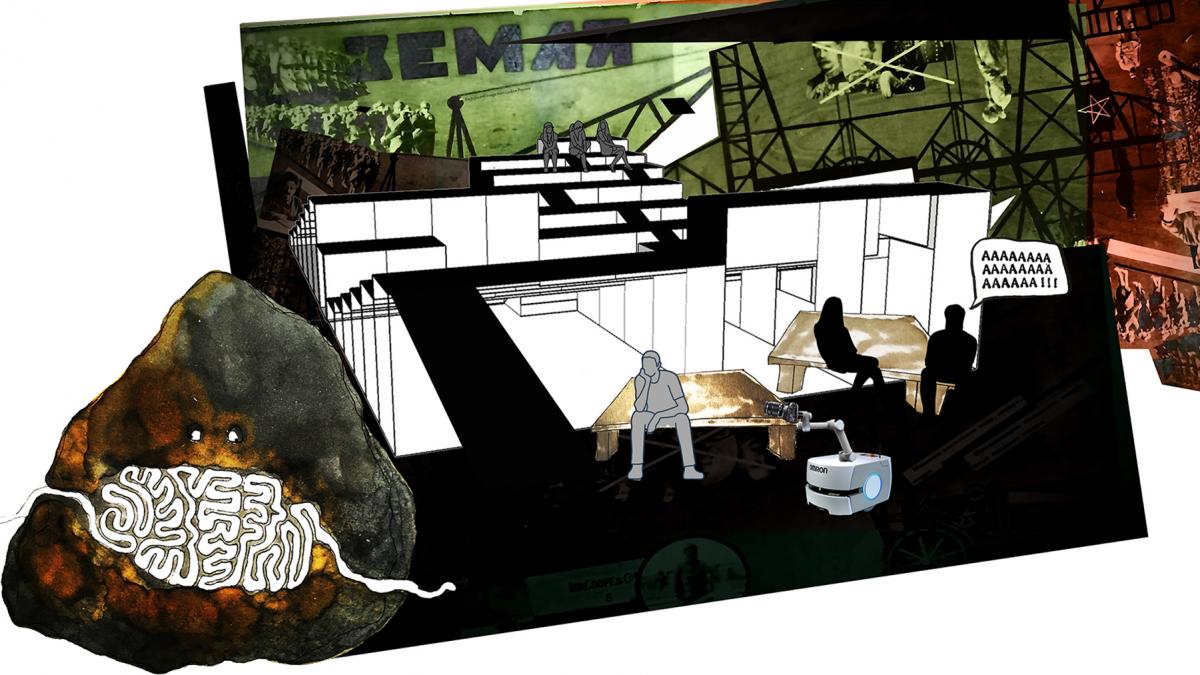 A gathering on cooperation and organisational structures of art production. How they fail, how they preserve the troubles and haunting rather than change, and how they use and abuse power.
An undercurrent theme of the mONSTERFERENCE is "the question of life and death". Pompous? Nääää. The question of life and death of production of art and knowledge and collective organising. Who's futures are at stake? What pasts and presents are doomed? Which life that is not yet, or too much, could be? Which habits kill and whom? What structures work no more? What and who's collapses need be redeemed? What is to let go off? And what is that "we"?
This question will be opened up by three tools/concepts: Parasitic, Monstrous and Slipped.
The Parasitic calls upon access and procedures of inhabitation while flipping up the existing power structure and implanting interdependency. It incites the life within, the threat within, and it puts in the question how were they defined as such. Parasitic works through uneasiness of asymmetry, troublesome generosity of hosting, the noise of interruption, infectious negotiations, theft and expulsion.
The Monstrous deals with the alive, dead and undead – the horrors of haunting pasts, abuses of present power and unthinkable futures. Monstrous mutates and leaks into unnamable.
The Slipped is a moment of confusion, when the reason fails, but also a data variation, so odd that it slips from articulation, form and memory. Also known as glitch or heresy, it holds the potential for other understanding of momentum.
mONSTERFERENCE will be proposing exercises, bits of action, workshops and discussions in formally and aesthetically challenging settings. mONSTERFERENCE will be trespassing the "body" of Theatre Academy, the Uniarts from its west to the east end to end up in one private apartment.
Preliminary program:
Facilitation by HM Ouramo and Karolina Kucia
Wednesday 9.12 – PARASITIC
Karolina Kucia – Exercise in entering and inhabitation practice
Shubhangi Singh – (keynote) On Loitering
Bini Adamczak – (keynote) on The Promises of the Presence
Thursday 10.12 – MONSTROUS
Torkild Thanem – (keynote) about monstrous ethics
Dasha Che – performance/lecture
Sezgin Boynik – Monstrous Parent
Friday 11.12 – SLIPPED from…
Karolina Kucia – writing workshop
Guided walk to the place next to…
Tero Nauha – Oops, did we need a keynote? – on Heresy
Olga Spyropolou – Exercise in Interference
HM Ouramo
+ other contributions from Danai Anagnostou, Warda Ahmed, Palash Mukhopadhyay, Janina Witkowski, Ella and Omron ld 60
All 3 days will be streamed online. The link will be added on the week of the event. Please note, there will be a dog in the event space in all three days."
PS: The programme is subject to change. Any changes will be announced this page.