Meriheini Luoto & Metsänpeitto
Meriheini Luoto & Metsänpeitto create surprising soundscapes drawing on the ever-changing primeval forest.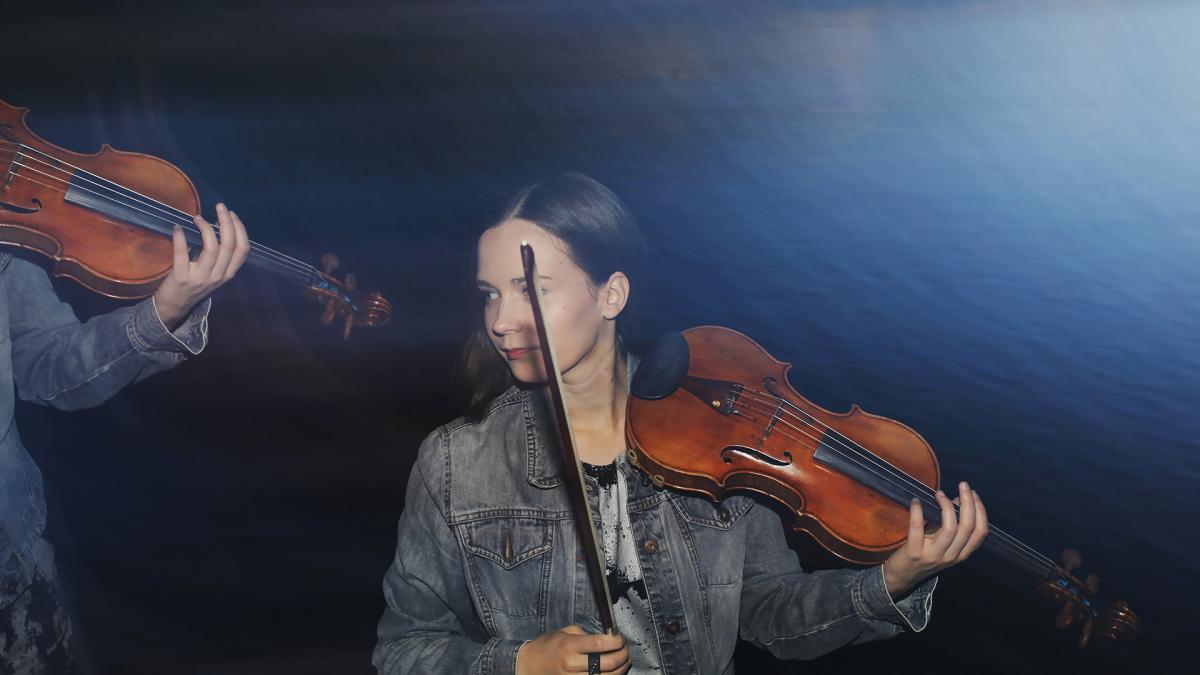 Luoto's violin is wonderfully adaptable, and her band brings a further layer of unpredictability to the mix. Their multi-layered music leads listeners to a realm where the sense of time and space becomes blurred.
Meriheini Luoto is a Helsinki-based composer who performs on the violin, key violin and vocals. Her special interests include instrumental colour, improvisation and the compositional potential of electronics and various acoustics. She often draws on nature for inspiration for music that defies specifics of time and place.
Luoto released her début album Metsänpeitto [Forest cover] in autumn 2017. It attracted considerable international attention and was nominated for the distinguished Teosto Prize. Its successor, Metsänpeitto 2, released in autumn 2019, continues the story of this strangely inviting, otherworldly realm. She has performed this programme live at the Flow festival, at the Kaustinen Folk Music Festival, at Temppeliaukio Church in Helsinki and in a number of small clubs, outdoors and at art museums.
Alognside her solo career, Luoto has participated in a number of cross-discipline productions, for instance with choreographer Valtteri Raekallio. She also performs with the band Akkajee. Luoto completed a degree at the Department of Folk Music at the Sibelius Academy in 2016.
Meriheini Luoto, Maija Holopainen, Mirva Tarvainen, violin, vocals
Minna Koskenlahti, percussion, wood flutes, vocals
This concert is jointly organised with the Seinäjoki Art Hall.
Further information: Jenni Latva