Mari Mäkiranta: My Home the River
The event is a part of Uniarts Helsinki's fourth Research Pavilion, taking place in Hietsun Paviljonki and its surroundings in Helsinki 5 June – 29 August 2021.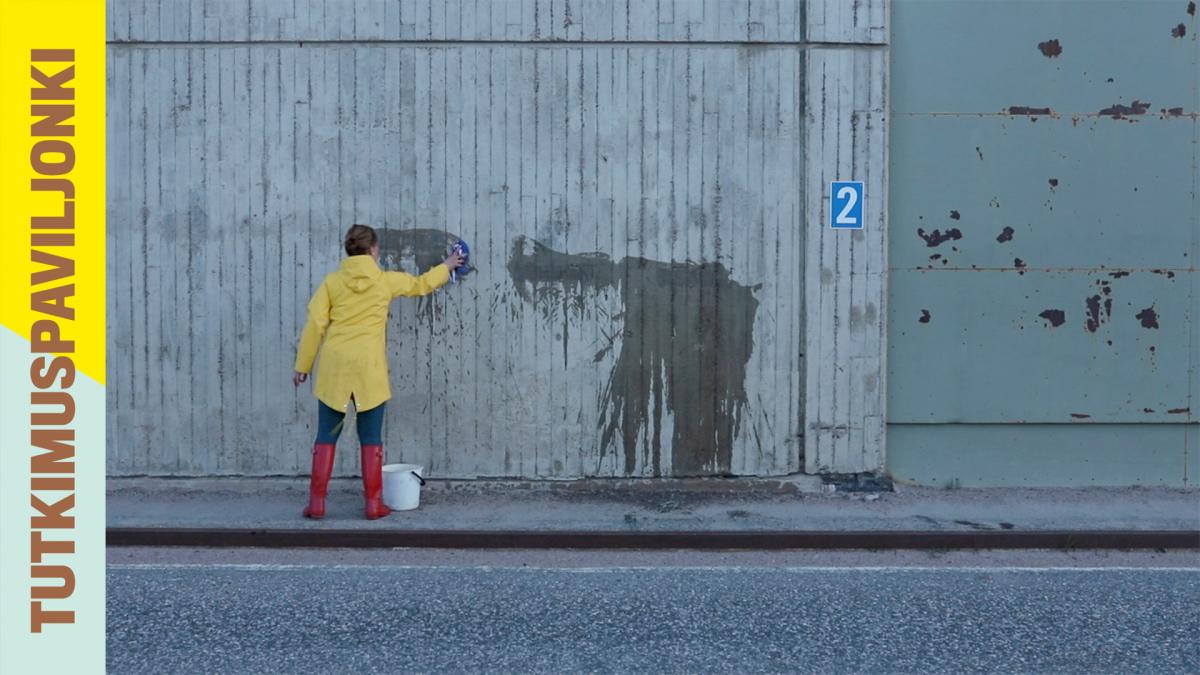 The exhibition My Home the River of docent, DA Mari Mäkiranta pictures what a group of river activists wrote and painted on a power plant in Northern Finland. The paintings created in the power plant environment urge and demand; they join in the fight at the side of the oppressed or marginal groups, conservationists and fish activists to preserve natural values and decide on how northern rivers are used.
In addition, Mäkiranta will give an artistic presentation on 5 June.
During the opening week, the Research Pavilion venue is open to public also on Monday 7 June 15-18.
Research Pavilion #4: Helsinki
Fine arts, concerts, performances, workshops and discussions with an inquiring mindset – welcome to the Uniarts Helsinki Research Pavilion to see and experience what artistic research is all about. Previously arranged in connection with the Venice Biennale, this time the Pavilion will gather artist-researchers to Hietsu in Helsinki.
Uniarts Helsinki's fourth Research Pavilion will be organised with the support of the Louise and Göran Ehrnrooth Foundation.