Cancelled: Libero Mureddu: Joy Against the Machine #2
The event is a part of Uniarts Helsinki's fourth Research Pavilion, taking place in Hietsun Paviljonki and its surroundings in Helsinki 5 June – 29 August 2021.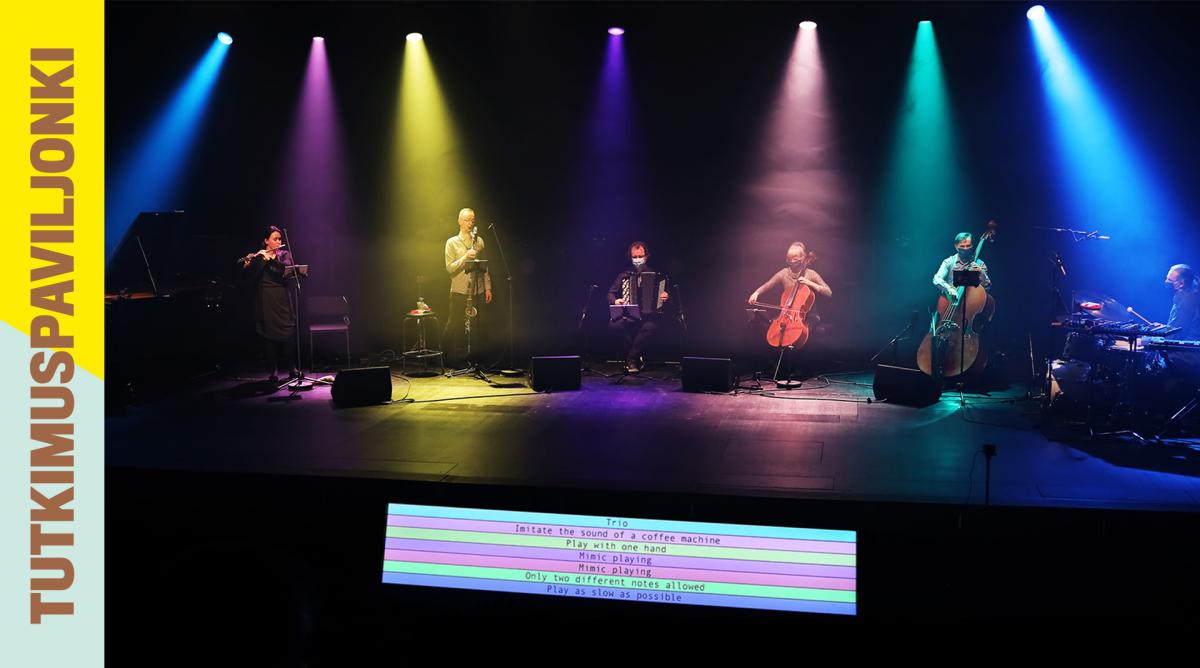 The concert has been cancelled.
In this experimental performance, four improvisers – Libero Mureddu (pianist and composer) Livia Schweizer, (flute), Aino Juutilainen (cello) and Ville Herrala (double bass) – perform according to the instructions given by the audience before the concert via a website and the playback being played by a software. How will the audience use this opportunity and how will the performers react during the performance?
Research Pavilion #4: Helsinki
Fine arts, concerts, performances, workshops and discussions with an inquiring mindset – welcome to the Uniarts Helsinki Research Pavilion to see and experience what artistic research is all about. Previously arranged in connection with the Venice Biennale, this time the Pavilion will gather artist-researchers to Hietsu in Helsinki.
Uniarts Helsinki's fourth Research Pavilion will be organised with the support of the Louise and Göran Ehrnrooth Foundation.