How To Handle The New Apparatus 14.8.–30.8.2020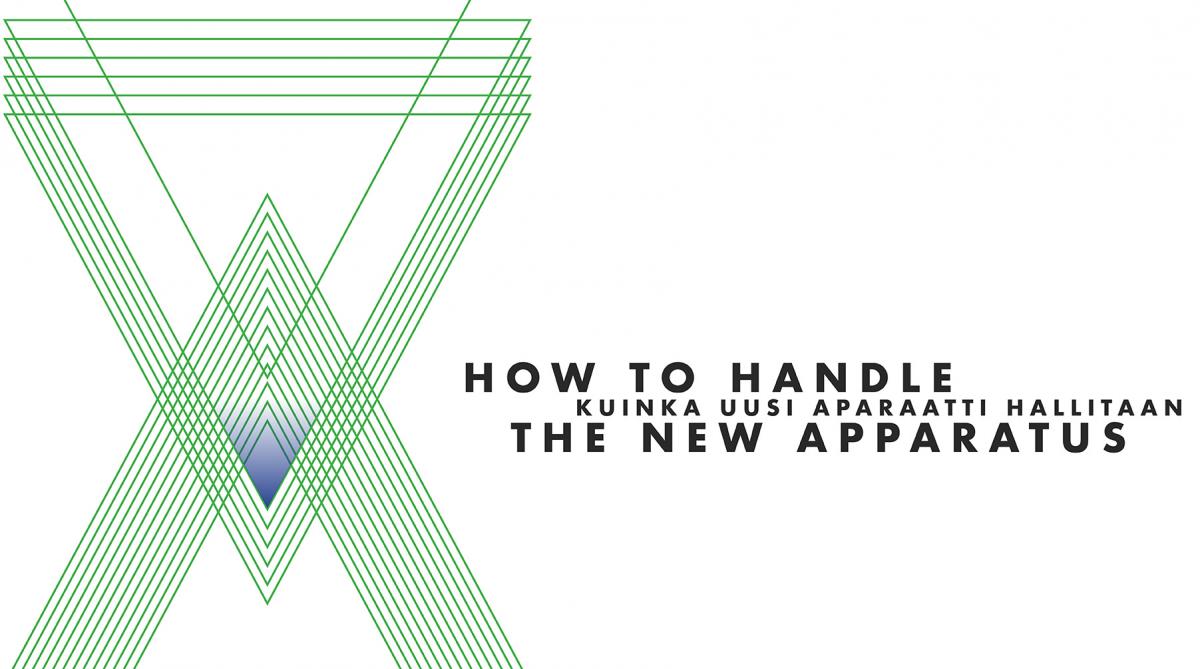 Elisa Aaltonen, Santtu Laine, Milja Moilanen, Rosaliina Paavilainen and Maria Valkeavuolle.
Community theater rehearsals — Prejudice in the city and countryside.
Studies in national identity — Sugar, a symbol of the class system.
Insights into death and love — God's impossible demands.
Empty streets in the dreams of a depressed mind — Agoraphobia and body hate.
Layers of memories — Destroying reality.
The exhibition touches upon many facets of the human experience. The artists examine dynamics and tensions between themes of presence and absence, individuality and community, and the feeling of belonging.
These five artists all work with lens-based media. Moilanen, Paavilainen and Valkeavuolle build their practice around moving image and sound. Laine focuses on photography, installation and sound. Aaltonen shifts her practice between photography and moving image.
Laine and Paavilainen are MFA students of Time and Space Arts in Academy of Fine Arts of Uniarts Helsinki. Aaltonen, Moilanen and Valkeavuolle are graduates from the same subject area from 2019/2020.
www.elisaaaltonen.com
www.santtulaine.com
www.miljamoilanen.fi
www.rosaliinapaavilainen.com
www.mariavalkeavuolle.com