ON­LINE CON­CERT: GROVY TIMES
In this concert, GROV will explore different sound palettes, going from intimate duos, to powerful ensemble playing.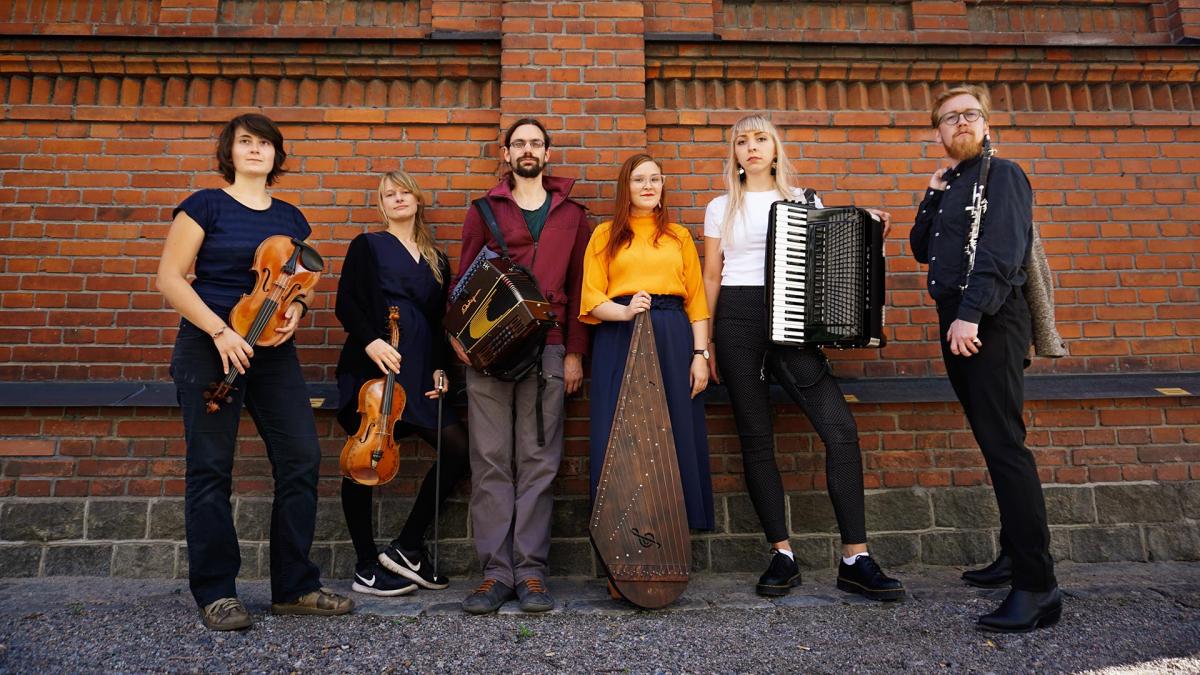 The concert is only online due to restrictions related to the corona situation.
Maimu Jõgeda, accordion
Senni Heiskanen, kantele, song
Jannike Svensvik, Hardanger fiddle, violin
Coline Genet, violin, song
Jeroen Laureyssens – 3-row accordion
Martin Lorenzen – clarinet
Programme
When I saw a Saimaa ringed seal (comp. Senni Heiskanen)
Taklax G (trad. Finland) 3. Sekstur fra Rõuge (comp. Maimu Jõgeda)
Pepperman Polka (comp. Coline Genet)
Maanitus (trad. Finland, arr. Jannike Svensvik & Senni Heiskanen)
Camping Klitten (comp Jeroen Laureyssens) 7. Waltz (comp. Jannike Svensvik)
Oksefald (trad. Denmark)
Til Vanskelighed Mazurka Hopsa comp. Martin Srange Lorenzen)
The Best Tune Ever (comp. Jeroen Laureyssens & Senni Heiskanen, trad. Finland)
Polka set (trad. Estonia, Norway, Belgium, Denmark, France, Finland)
All the arrangements GROV, except 2nd tune (Taklax G arranged by Topi Korhonen & GROV)
It is an interesting time. Challenging times. Uncertain times.
People are confused. Scared. Impatient.
Nothing is like it used to be.
Restrictions and precautions are a new part of daily life.
But where there are people there is hope.
Hope has many shapes and forms.
Our form is music.
GROV is a music collective transcending borders and nationalities by six musicians, each representing their unique tradition. With their young spirit and high energy, they bring their music onto the Nordic stages.
The music is formed by the roots of their common sense of folk music, and you'll find Flemish melodeon facing Norwegian harding fiddle, French bourrées against Finnish polkas, Danish dynamism and Estonian elegance. Together GROV is playing traditional and contemporary music in a widespread rainbow of vibrant grooves, beautiful songs, and breathtaking tunes.
Further information: Senni Heiskanen