Global Spring: Ali Haitham Concert
Ali Haitham explores Eastern and Western instruments and rhythms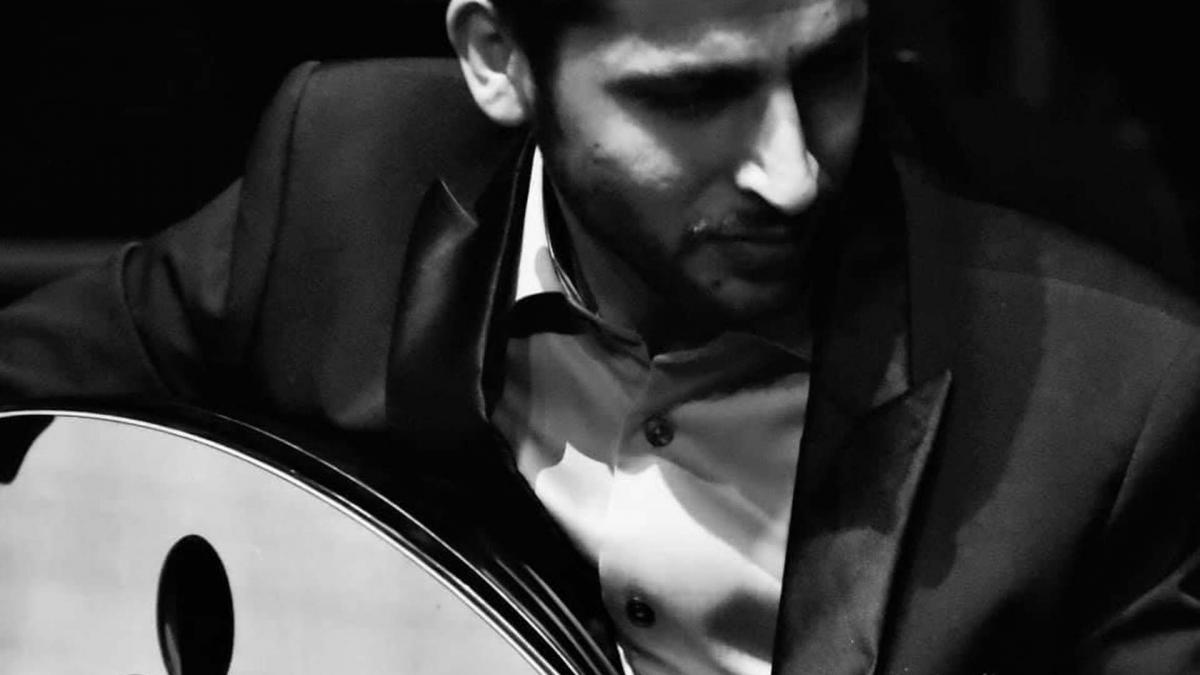 Ali Haitham is an Iraqi musician, producer, composer, and oud teacher now based in Finland. Living in Finland and collaborating with international musicians has enabled Ali to create a unique hybrid space in which to explore the merging of Eastern and Western instruments, rhythms, maqams, melodies, tuning systems, and approaches to harmony. This concert is reflective of Ali's journey on this pathway so far.
Performers
Ali Haitham, oud
Lotta-Maria Heiskanen, violin
Ricardo Padilla, percussion
Repkat Parhat, guitar
Smaranda Liftime, cello
Global Spring 16.-20.5.
Global Spring is an annual festival featuring students, teachers, alumni and special guests representing Sibelius Academy's Global Music Department. The Global Music Department embraces pluralistic, fluid approaches to sound, culture and identity, creating new hybrid musical spaces through intercultural dialogue and collaboration. Expect a feast of dynamic, innovative and inspiring concerts, featuring performers from around the world celebrating the diversity of our planet.
Support Ukraine and donate to Uniarts Helsinki's fundraising campaign: https://lahjoita.punainenristi.fi/team/taideyliopisto-uniarts-helsinki or https://oma.unicef.fi/team/taideyliopisto-uniarts-helsinki
Additional Information: Eeva Hohti