CANCELLED FROM AUDIENCE: Glo­bal Fest: Free Stage
Arabic ensemble-Debut concert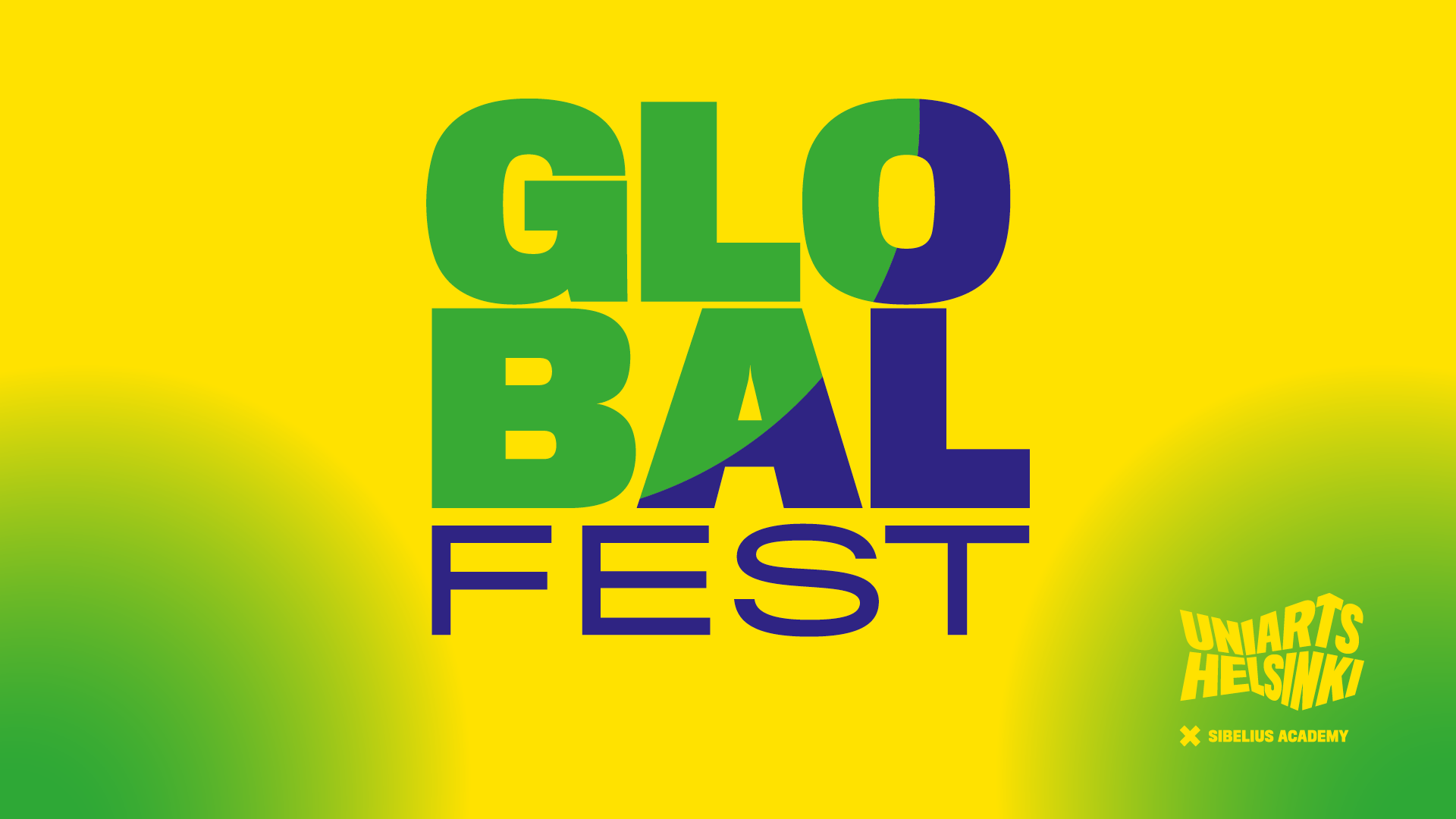 Concerts are cancelled from audience until 10.1.2021 due to restrictions related to the corona situation.
Nemat Battah and The Arabic Ensemble
Alevtina Parland: Trumpet
Elias Riipinen: Violin
Beltrán Cubel Gajas: Viola
João Matos Lopes : Percussion (Vibraphone & Darbuka)
Olli Moilanen: Oud
Bojana Pekovic: Voice
Ossi Raippalinna: Percussion (Calabash & frame drum)
Tuuli Wallenius : Guitar/voice
Koenraad Van de Velde : Alto Sax
Vasileios katopodis :Bass
Nemat Battah: Oud, voice & arranging -Ensemble leader
Arabic ensemble-Debut concert
Musicians from different cultural and musical backgrounds will present to you some traditional Arabic music from Egypt, Iraq, and the Levant (Syria, Lebanon, Palestine and Jordan) with some Maqam improvisations that they have been studying during this ensemble.
Further information: Janne Ikäheimo
Global Fest 9.–11.12.2020
Global Fest 2020 is the 5th edition of an annual festival featuring students, teachers, alumni and special guests representing Sibelius Academy's Global Music Department. The festival embraces cultural and sonic diversity, aiming to cultivate intercultural dialogue, understanding and collaboration through music and the arts. Expect a feast of dynamic, innovative and inspiring concerts, workshops and pop up events featuring performers from around the world celebrating the diversity of our planet.
This year's festival highlights the amazing Women of the Global Music Department from around the world. Featuring performers Aruba, Chile, China, Czech Republic, Estonia, Finland, Greece, Iran, Iraq, Jordan, Kosovo, Mozambique, Portugal, Russia, Sápmi, Serbia, Spain and Tanzania.