Global Fest: Bojana and João Duo & Alevtina Parland Quartet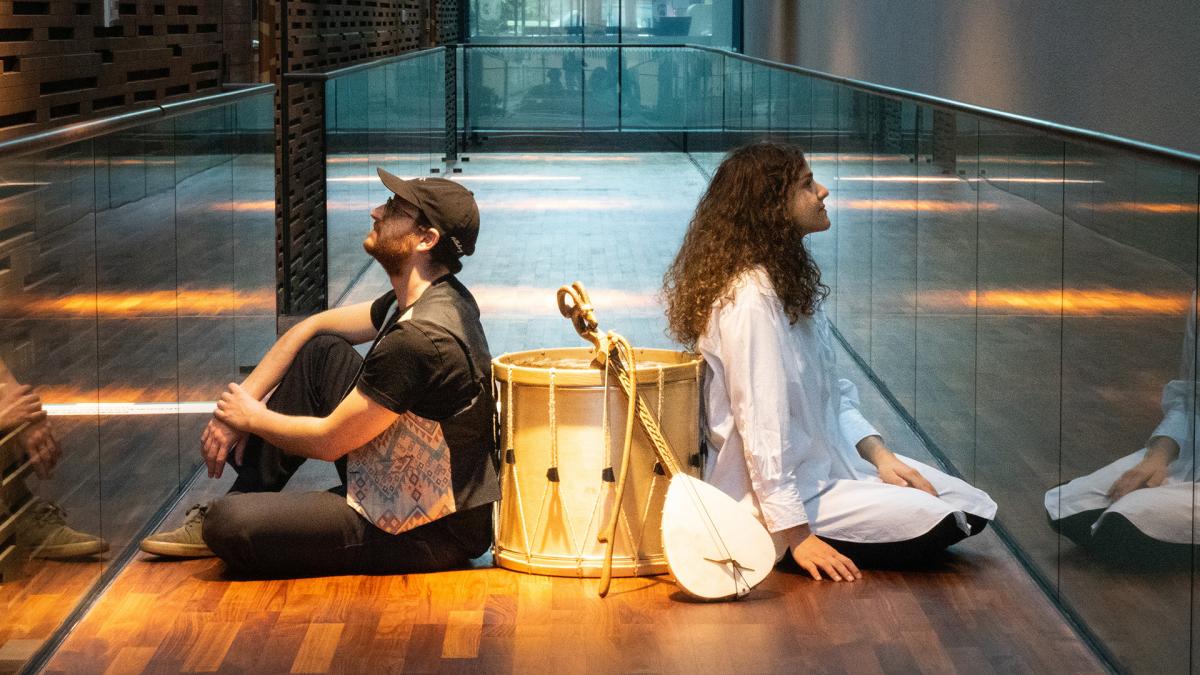 Covid pass is required in all concerts
Based on the order issued by the Regional State Administrative Agency of Southern Finland on 2 December 2021, covid pass is required for all events at the Sibelius Academy. Covid passes are checked from the entire audience at all our public events that hold more than 20 people. The restriction applies to our Helsinki locations. If you do not have a covid pass, you are entitled to a refund of your ticket. Ticketmaster is in contact with customers.
Bojana and João Duo is a transcultural duo exploring new fields of expression, strongly connected with the Serbian and Portuguese roots. An immersive performance that intends to connect the old and contemporary sounds, reshaping the musical language into a fresh dialog between voice, gusle and percussion.
Bojana Pekovic, Gusle, voice, percussion
João Luís, percussion, voice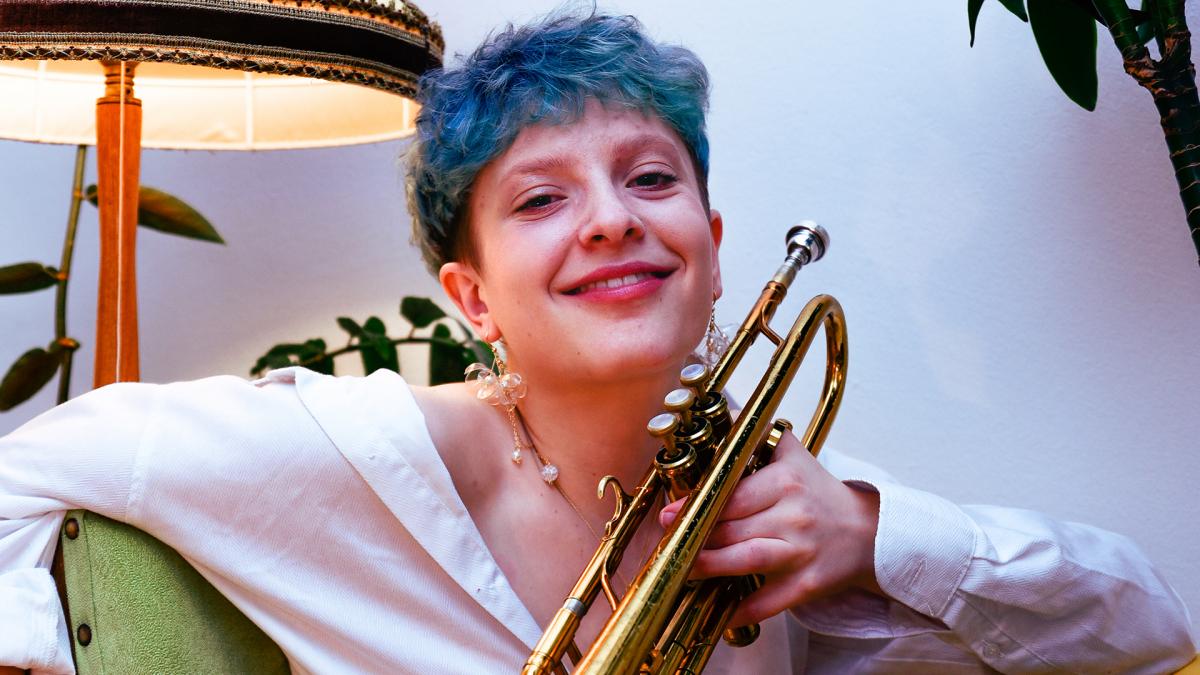 Alevtina Parland Quartet is having a small showcase of the work Alevtina has been doing on finding her voice as a trumpeter within the klezmer tradition, reaching for expression, authenticity, and style. The band consists of instruments and members covering the two furtherest points of the area where European klezmer used to thrive – Helsinki to Istanbul and back.

Philip Holm – double bass
Zipora Ogola – kantele
Murat Ermutlu – tapan
Alevtina Parland – trumpet
Global Fest 2021
Global Fest 2021 is the 5th edition of an annual festival featuring students, teachers, alumni and special guests representing Sibelius Academy's Global Music Department. Bringing together artists from many corners of the world, the Global Music Department focusses on intercultural dialogue and collaboration, creating new artistic work together, and fostering a sense of global citizenship. Expect a feast of dynamic, innovative, inspiring concerts and pop up events, featuring performers from around the world celebrating the diversity of our planet.
Global Fest 2021 embraces performers from diverse corners of the world, including Aruba, Australia, Belgium, Brazil, Chile, China, Estonia, Finland, Greece, Iran, Iraq, Kosovo, Latvia, Mozambique, Portugal, Russia, Serbia, Syria, UK, USA, and Tanzania.