Online concert: Folk music from the Uniarts Helsinki: Annika Lyytikäinen
Höra is Annika Lyytikäinen's Master's concert at the Sibelius Academy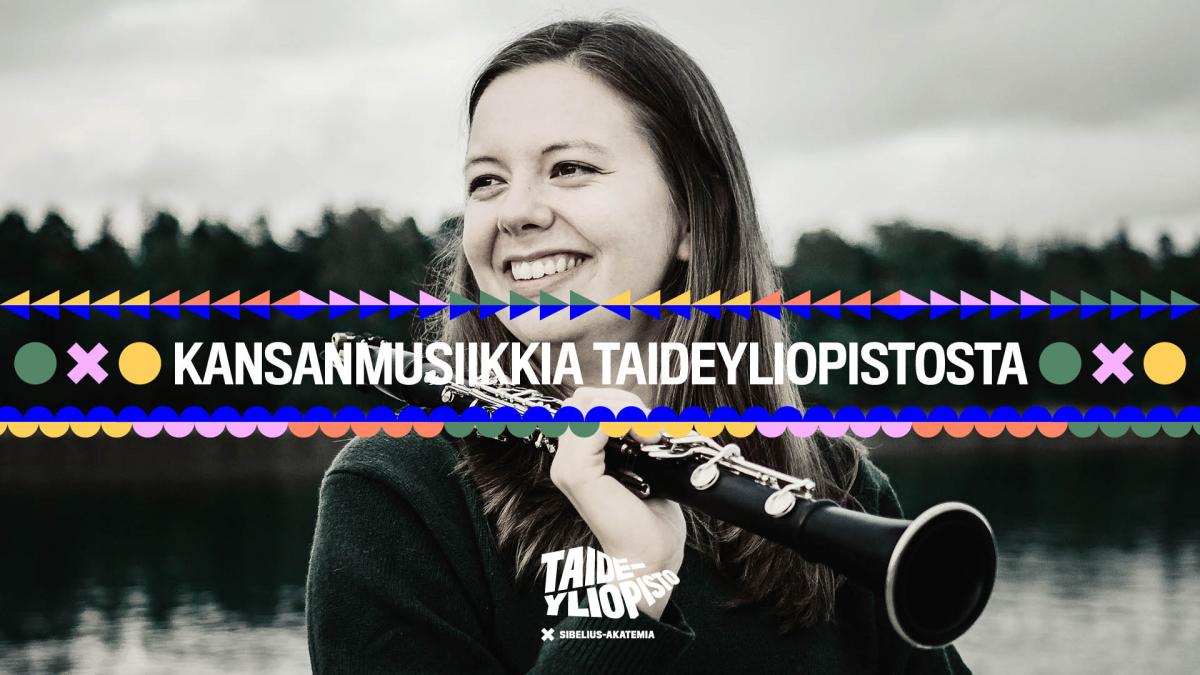 Concert will be streamed live on Sibelius Academy's Youtube channel.
Höra
Folk music brings people together and pushes them apart – it can seem like home or something foreign, sometimes it does both at the same time. Höra is Annika Lyytikäinen's piece for clarinet, strings and tape. The century-old clarinet tapes and the modern string polskas don't provide answers, but do ask questions: When are you musically at home and when are you exploring the unknown? What role does hearing and opening your ears play in finding your cultural home?
Annika Lyytikäinen is a clarinetist and folk musician, whose playing radiates both her love towards her Finland-Swedish roots and her passion for Eastern European Jewish music traditions. During her studies she has immersed herself in European clarinet traditions from Scandinavian dance music to klezmer, developing into a clarinetist with an unique musical vocabulary. Höra is Lyytikäinen's Master's concert at the Sibelius Academy.
Performers
Annika Lyytikäinen, clarinet
Antti Korhola, Robbie Sherratt, violin
Linda Palin, viola
Anna Pulakka, cello
Saija Penttilä, double bass
Further information: Tiina Halonen