Fake rehearsal
Fake rehearsal is a practice where the working group is pretending that they have something common to rehearse.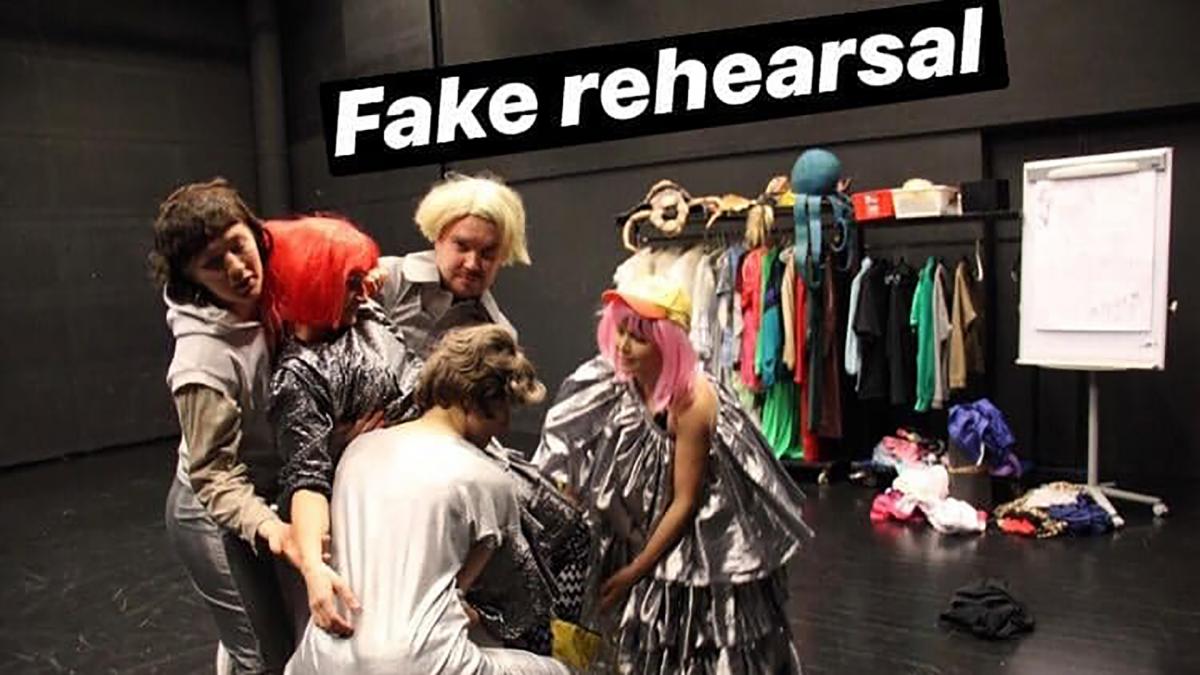 During a three-week-long working period we explore how this practice frames collective creation and encourages/supports individual creativity.
The project is Anne Rönkkö´s thesis work for her master´s degree in dance pedagogy.
During week 14 we will have open rehearsals where we share the practice for the audience. After the practice there will be time for a short discussion.
Working group:
Anne Rönkkö (TAO, MA thesis artistic project)
Heini Tuoresmäki (TAO)
Maia Nowack (TAO)
Mercedes Balarezo (TAO)
Ville Nylén (TAO)
Riikka Laurilehto (guest)
The work is done in collaboration with dance artist Rebecka Berchtold who inspired Anne Rönkkö to start this project.
Theatre Academy of the University of the Arts Helsinki / Master´S Degree Programme in Dance Pedagogy (Tao)