Europe side by side
The European Union Youth Orchestra visits Finland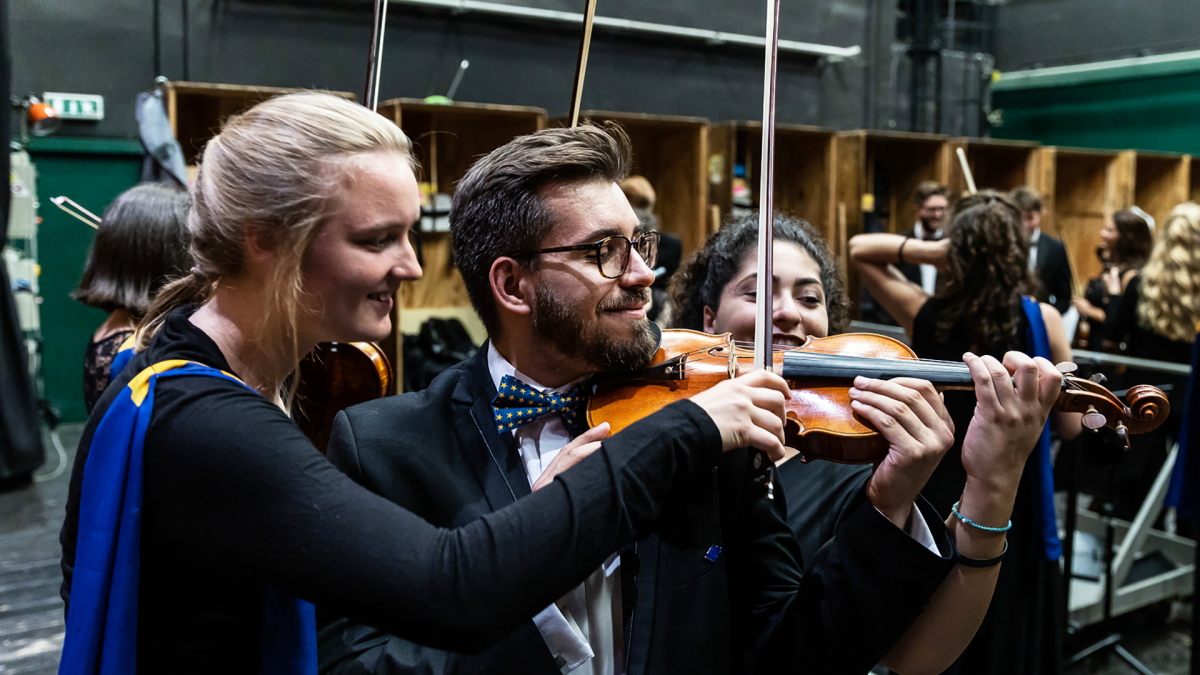 The European Union Youth Orchestra (EUYO) made up of the most talented young musicians from all 27 EU member states is visiting Finland for the first time since 2004. Its members will join students of the Sibelius Academy Junior Academy and the young musicians of the Tempo Oulu Orchestra on stage, to rehearse and play side by side, an example of the EUYO's innovative music education work, demonstrating that classical music is an activity for all, and especially for all young people.
Programme
Together with Finnish conductor Taavi Oramo, they will perform a programme of:
Ludwig van Beethoven Hymn to Joy from Symphony No. 9 (arr. A. W. Benoy)
Toivo Kuula South Ostrobothnian Suite No. 1, Op. 9: Pirun polska
Andrea Tarrodi Camelopardalis
Einojuhani Rautavaara Cantus arcticus, Concerto for Birds and Orchestra, Op. 61
Performers
The European Union Youth Orchestra
Sibelius Academy Junior Academy students
Young musicians of the Tempo Oulu Orchestra
Taavi Oramo, conductor
This concert is part of the four-day orchestra residency Young Europe Comes to Finland! which is made possible by the European Union, Jane and Aatos Erkko Foundation and Ministry of Education and Culture of Finland.
Further information: Anna Rombach
Take part to the Europe's Young Musicians and Dancers Speak about Culture event.