CANCELLED: Esko Järvelä & Roger Tallroth
Guitarist Roger Tallroth and violinist Esko Järvelä first made music together at the Kaustinen Folk Music Festival in 1993.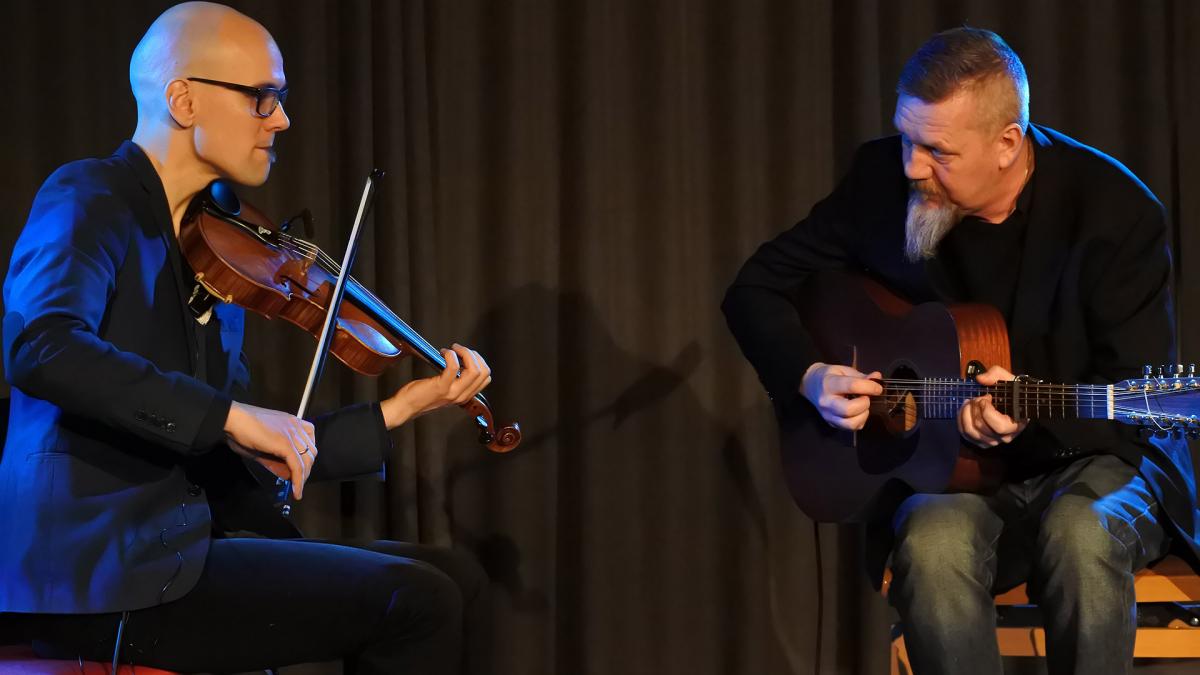 Esko Järvelä, violin
Roger Tallroth, guitar
Roger was just embarking on an international career with the band Väsen, while Esko was mainly struggling with self-discipline as a harmonium player in the junior department of the Näppärit ensemble of the famous Järvelä family.
Now, almost three decades later, both Roger and Esko have created handsome careers as ambassadors for Nordic folk music – as performers, composers, producers and educators. Sometimes their paths have crossed on various projects across the globe. Over the years, they have discovered that their approaches to music are excellently similar, the feeling having grown stronger through innumerable shared jam sessions at festivals, in pubs and in hotel rooms.
When Roger and Esko play as a duo, their broad knowledge of the Finnish fiddler tradition, their fresh and vivacious performances and their seamless collaboration convert guitar and violin into a single sparkling instrument that breathes Nordic folk music with every fibre of its being!
Further information: Jenni Latva