ENKEL
ENKEL are a fiddler girl band that is at once tradition-conscious and unapologetic.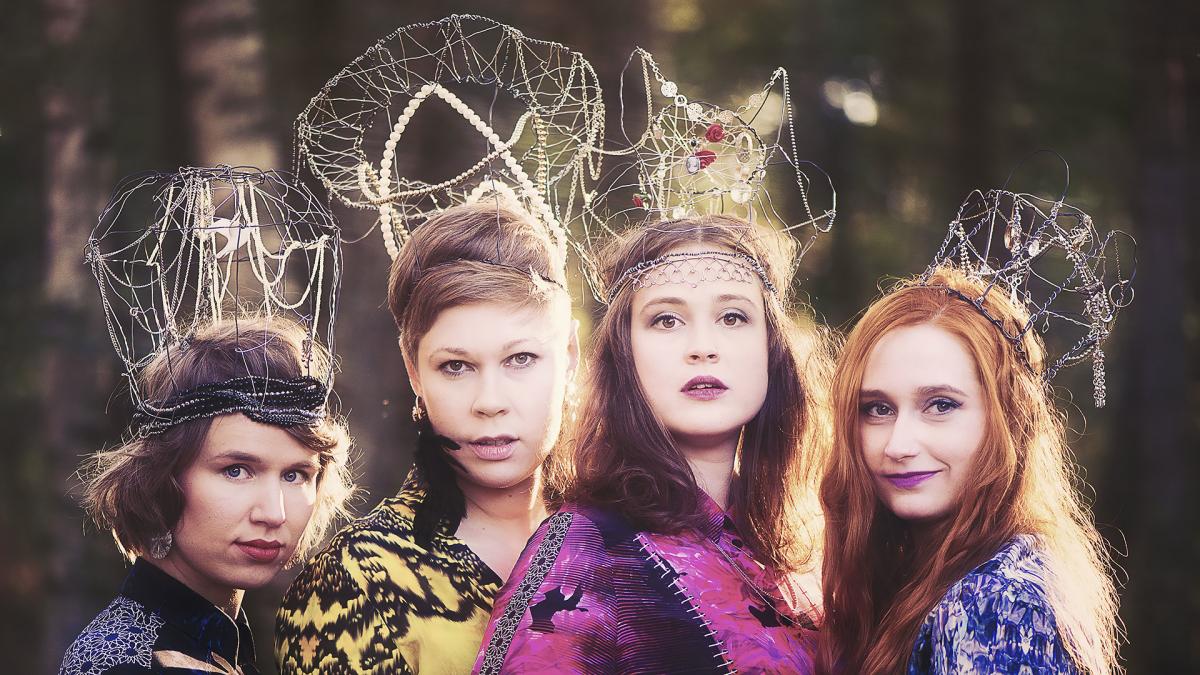 Concerts are cancelled from audience until 9.5.2021 due to the prevailing corona situation.
Their repertoire consists of hits of the day from the 19th century to the 2020s. ENKEL combine creative madness with a deep respect for tradition and for their roles as folk musicians. Every member of ENKEL is a hero in her own way.
The band makes inventive use of the potential of its unusual lineup (two 2.5-course accordions, kantele and violin) and adds multipart vocals, mellifluous or dissonant according to the purpose at hand. Their musical themes range from romanticised rural life to love songs (with and without lyrics) and from aching longing to a hectic skiing competition.
ENKEL have appeared widely in Finland and in the Nordic countries, besides representing Finland at the Euroradio Festival in 2016. Both of the albums they have released to date (We are ENKEL and Pappilan hääyö) were awarded Folk Music Disc of the Year in their years of release – 2019 and 2016, respectively.
Further information: Jenni Latva