Lucy Abrams-Husso – Elol­li­nen
"Elollinen" invites audiences to experience living contemporary music .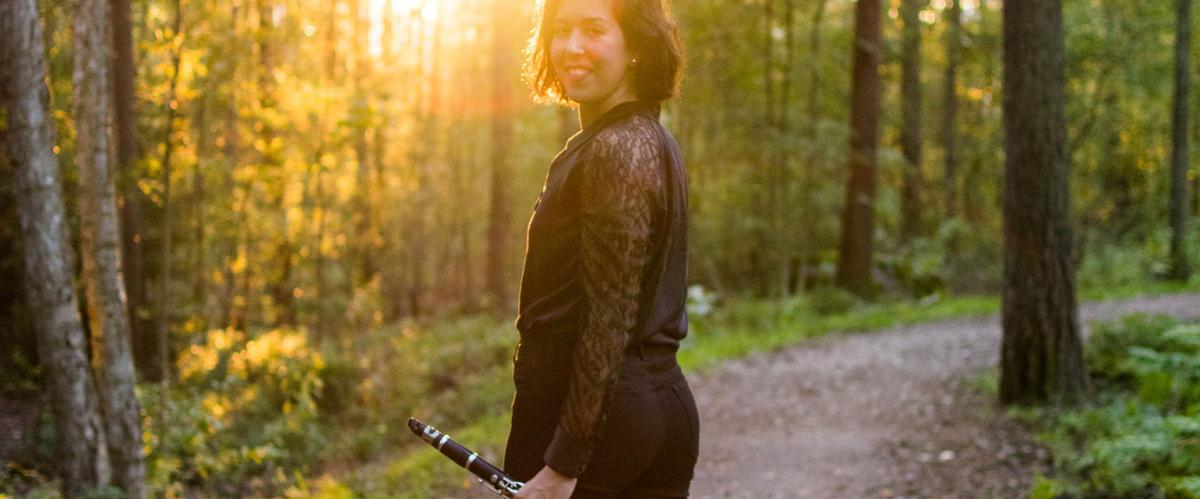 Lucy will perform works for clarinet and bass clarinet, experimenting with acoustics and instrumentation in solo works and chamber music with flute, cello and violin. Continuing her research into the different aesthetics and performance practices of Finnish and American repertoire, Lucy investigates the work of composers Ville Raasakka, Jukka Tiensuu, Mason Bates, Kaija Saariaho, Augusta Reed Thomas, Lotta Wennäkoski and Nina Young. Also performed will be a World Premiere of new work for clarinet and electronics by Chicago-based composer Jack Hughes.
Lucy Abrams-Husso, clarinet
Iryna Gorkun-Silén, flute
Iida-Vilhelmiina Sinivalo, cello
Sebastian Silén, violin
Programme
Young: Creeping Ivy 4′ (fl/cl)
Thomas: Hummingbird Romance 6′ (fl/cl)
Jack Hughes New Work, based on "Ripple" 7-8′ (solo cl with tape)
Wennäkoski: Limn 8′ (solo bcl)
Raasakka: Everyday Etudes No. 1: Garden 11′ (solo bcl + tape + gardening tools)
Tiensuu: Plus 2 10′ (cl/vc)
Saariaho: Oi Kuu 6′ (bcl/vc)
Bates: Life of Birds 13′ (fl/cl/vln/vc)
Further information: Eeva Hohti, eeva.hohti@uniarts.fi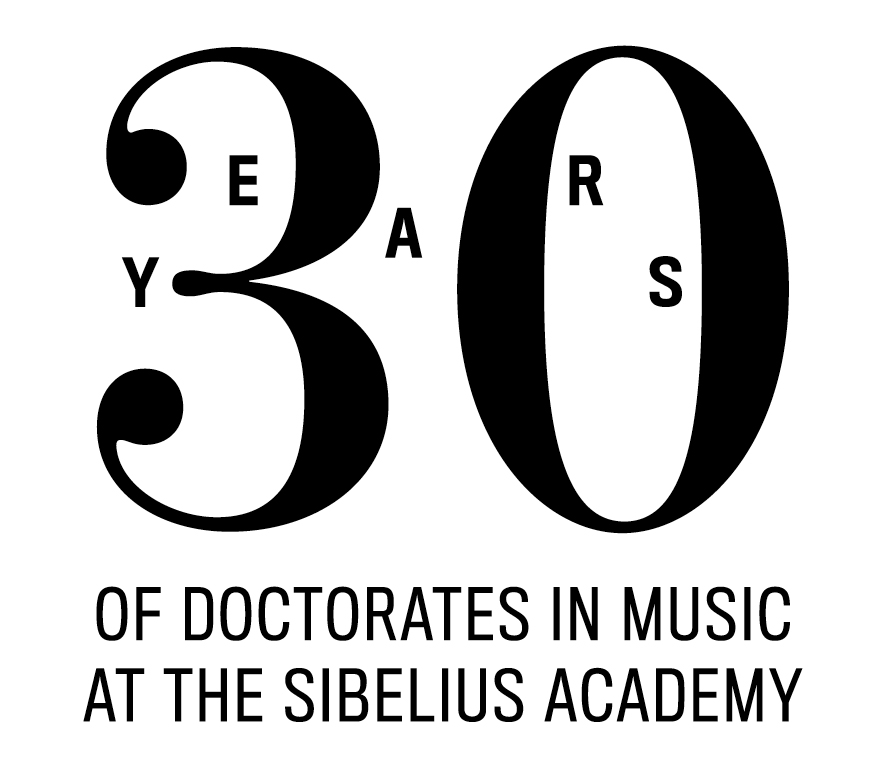 30 years of doctorates in music at the Sibelius Academy
In 2020, it will be 30 years since the first doctors of music graduated from the Sibelius Academy. So far, over 200 graduates have completed a doctorate in music. The internationally esteemed and groundbreaking doctoral programmes offered by the University of the Arts Helsinki's Sibelius Academy train professionals for demanding expert positions in the arts, research and educational sector.