CANCELLED: Hai II: ASPRO
The dynamic musicians of the Hai Quartet bring a delightful menu of fresh music, from the 20th century to the present, to Helsinki.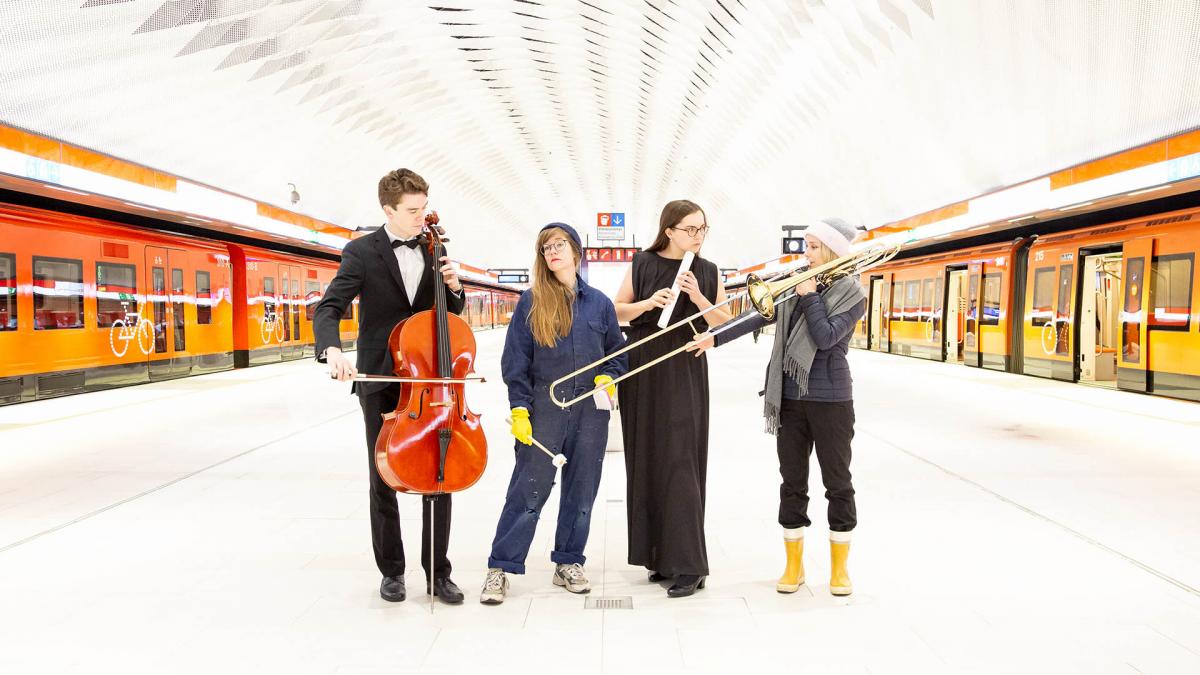 The concert is cancelled due to travel restrictions related to the corona situation.
Ticketmaster Finland is responsible for returning tickets.
Buyers who have used a credit card, PayPal or Klarna as a payment method in the online store do not have to do anything. The ticket price will be automatically refunded.
If the tickets have been paid with online bank, Ticketmaster Finland invoice, Ticketmaster gift card or purchased from the ticket shop, please fill in the form below for return by xx.xx.
Return form: https://1u.fi/8tlYV
Delicate solo works and brisk chamber music for piano, clarinet, cello and trombone. The journey takes us from foggy harbours to sunny beaches, giving swing and disco a run for their money in Nokia rubber boots instead of dancing shoes!
Iines Kiuru, clarinet
Antto Tunkkari, cello
Roosa Lampela, trombone
Maritta Manner, piano
Further information: Anna Huuskonen, anna.huuskonen@uniarts.fi