Online concert: Emmanuel Ceysson
World-renowned harp player Emmanuel Ceysson is performing in the living rooms through livestream.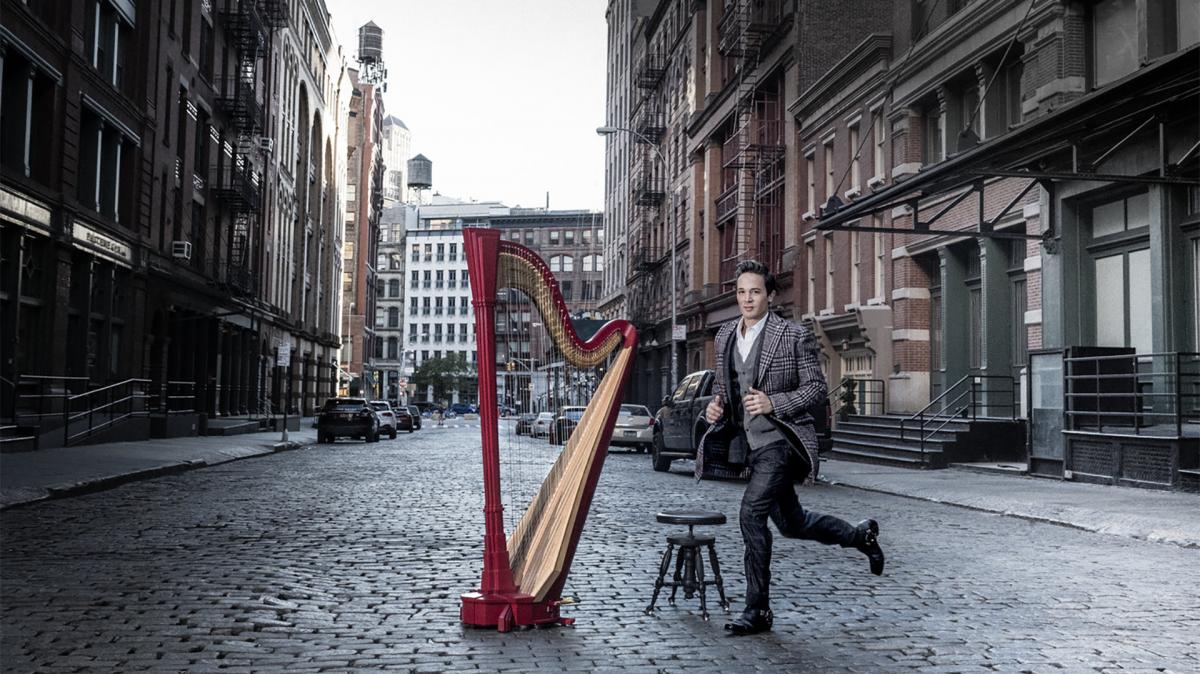 The concert is only online due to restrictions related to the corona situation.
Ticketmaster Finland is responsible for returning tickets.
Buyers who have used a credit card, PayPal or Klarna as a payment method in the online store do not have to do anything. The ticket price will be automatically refunded.
If the tickets have been paid with online bank, Ticketmaster Finland invoice, Ticketmaster gift card or purchased from the ticket shop, please fill in the form below for return by 3.12.
Return form: https://1u.fi/8tlYV
World-renowned harp player Emmanuel Ceysson is playing his first concert at Music Centre. Ceysson discards all the clichés associated with his instruments and mesmerizes his audience with energetic music that showcases the harp's range in all its glory.
Ceysson is the principal harpist in the New York Metropolitan Opera Orchestra. Before his attachment in New York, he was the principal harpist in Opéra National de Paris. He has worked as a teacher in several internationally recognised educational institutions, such as the Royal Academy of Music in London and the Mannes School of Music in New York. Ceysson has also won numerous international competitions.
Emmanuel Ceysson's teaching visit and concert are part of the international visitor programme launched at the Sibelius Academy of the University of the Arts Helsinki at the beginning of 2019. The programme complements the education provided at Sibelius Academy by inviting leading artists from different parts of the world to participate in the programme. The visiting artists work with Sibelius Academy students and teachers in a periodical manner, mainly in periods of one or two years. The establishment of the programme has been supported by the Jane and Aatos Erkko Foundation and Jenny and Antti Wihuri Fund.
Emmanuel Ceysson, harp
Antti Holma, reading
Futher information: Pauli Raitakari, pauli.raitakari@uniarts.fi
Complete the concert experience with a programme
The programme is available in audio and written both in Finnish and French. The Finnish version is read by Antti Holma and the French version by Emmanuel Ceysson. Unofrtunately there are no English versions available.