ONLINE CONCERT: Emilia Lajunen – Legacy of the deceased
All folk music links its performers to an ancient chain of tradition.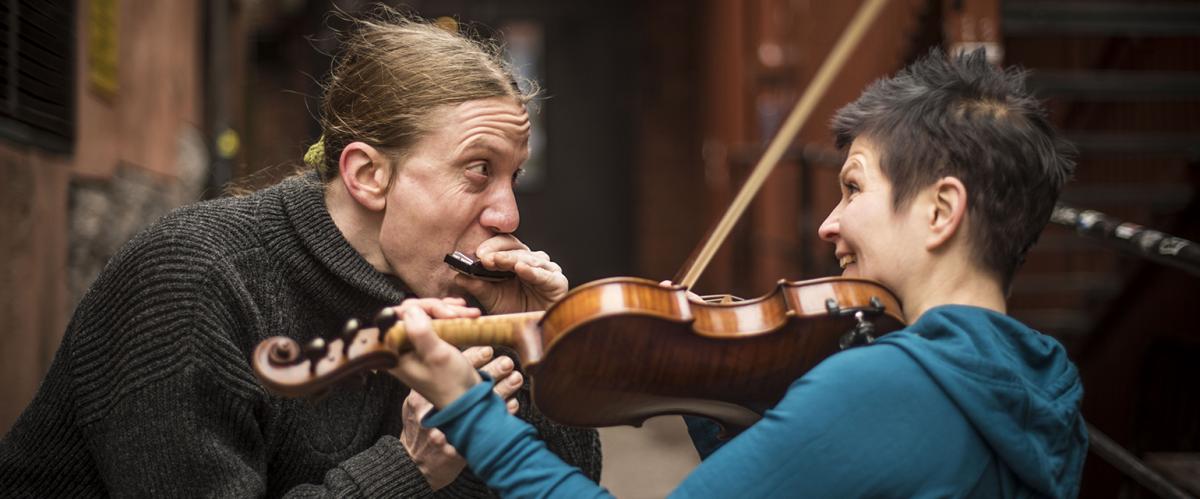 The concert is only online due to restrictions related to the corona situation.
Emilia Lajunen's fourth recital in her artistically oriented doctorate explores this connection with the aid of body and movement. The focus is on music, of course, in this programme specifically pelimanni music or the fiddler music of Ostrobothnia, which incorporates links to the most ancient stratum of Finnish folk music. A case in point is Vainaan perua [Legacy of the deceased], a piece by Jalmari Siiriäinen of Mäntyharju.
For Lajunen personally, the legacy of the deceased includes the legacy of her great-great-grandfather Herman Saxberg (1830–1909), known as 'Pilli-Hermanni' – a creator of songs, a folk musician and a criminal.
The choreography for the concert was designed by venerable choreographer and academician Marjo Kuusela. Its foundation is in inheritance and legacy: how physical and mental attitudes, preferences and the shape of the nose have been passed down the generations to Lajunen and to her long-standing duo partner Eero Grundström.
Emilia Lajunen, five-string violin, keyed fiddle, kontrabasharpa, voice, movement
Eero Grundström, harmonica, electronics, voice, movement
Marjo Kuusela, choreography
Further information: Tiina Halonen, tiina.halonen@uniarts.fi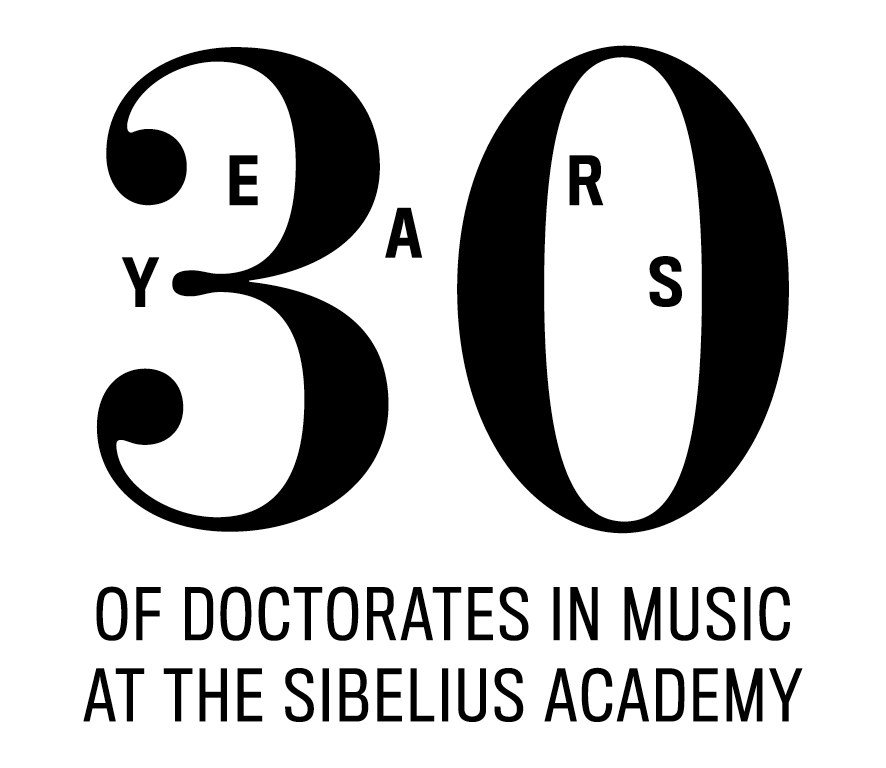 30 years of doctorates in music at the Sibelius Academy
In 2020, it will be 30 years since the first doctors of music graduated from the Sibelius Academy. So far, over 200 graduates have completed a doctorate in music. The internationally esteemed and groundbreaking doctoral programmes offered by the University of the Arts Helsinki's Sibelius Academy train professionals for demanding expert positions in the arts, research and educational sector.
Returning the tickets
Concerts are cancelled from audience until 10.1.2021 due to restrictions related to the corona situation.
Ticketmaster Finland is responsible for returning tickets.
Buyers who have used a credit card, PayPal or Klarna as a payment method in the online store do not have to do anything. The ticket price will be automatically refunded.
If the tickets have been paid with online bank, Ticketmaster Finland invoice, Ticketmaster gift card or purchased from the ticket shop, please fill in the form below for return.
Return form: https://1u.fi/8tlYV