CANCELLED: Children's concert: Freija
On tour in March 2021, Freija invite listeners of all ages to attend their children's concerts, where songs unite all generations.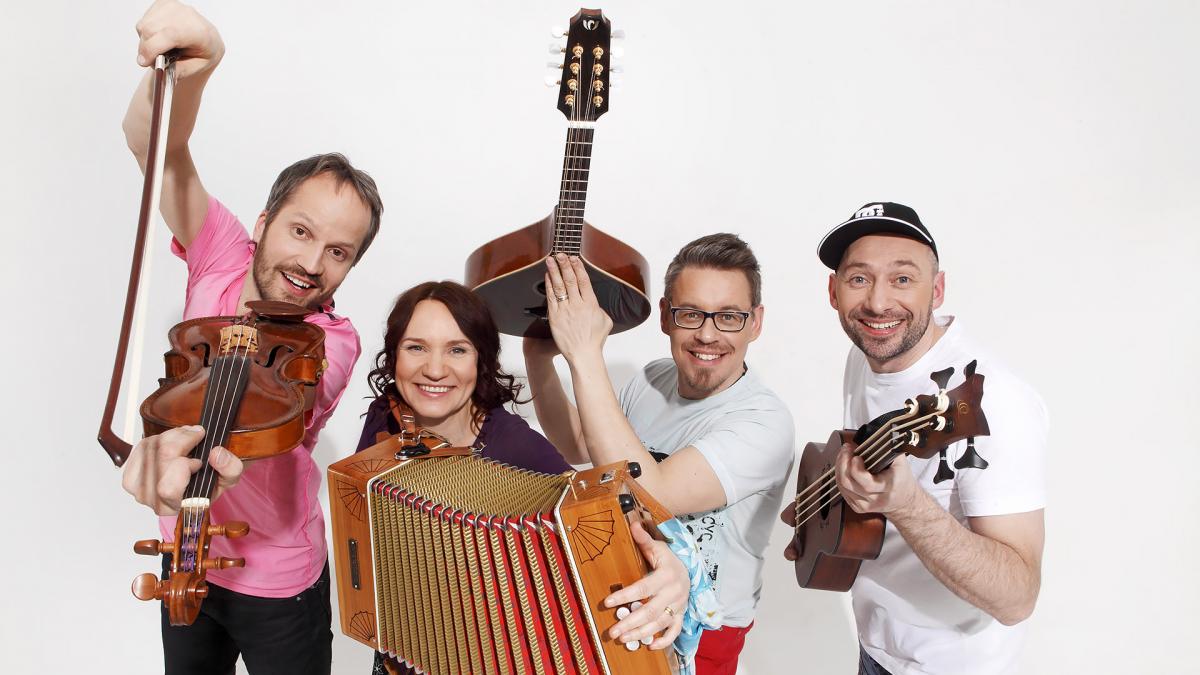 Arto Anttila, bass, soprano sax, vocals
Maija Karhinen-Ilo, vocals, accordions, recorders, kantele
Matti Laitinen, guitars, mandolins, vocals
Lassi Logrén, violin, nyckelharpa, jouhikko, vocals
Freija have been making music with a style and sound all their own since 2005. Their appeal is in the way they deal with folk songs, schlagers and children's songs: with a fresh approach, swing and breezy attitude. Freija can make a minor key sound happy and a major key sound melancholy.
Further information: Jenni Latva