CANCELLED: Ojajärvi Blom Ojajärvi
The music of the OBO collective stems from the fascinating vibrant tones of overtone flutes and the stream of consciousness they inspire. Traditional melodies and new pieces composed for the overtone flute adapt to the enchanting dance of the natural tone scale.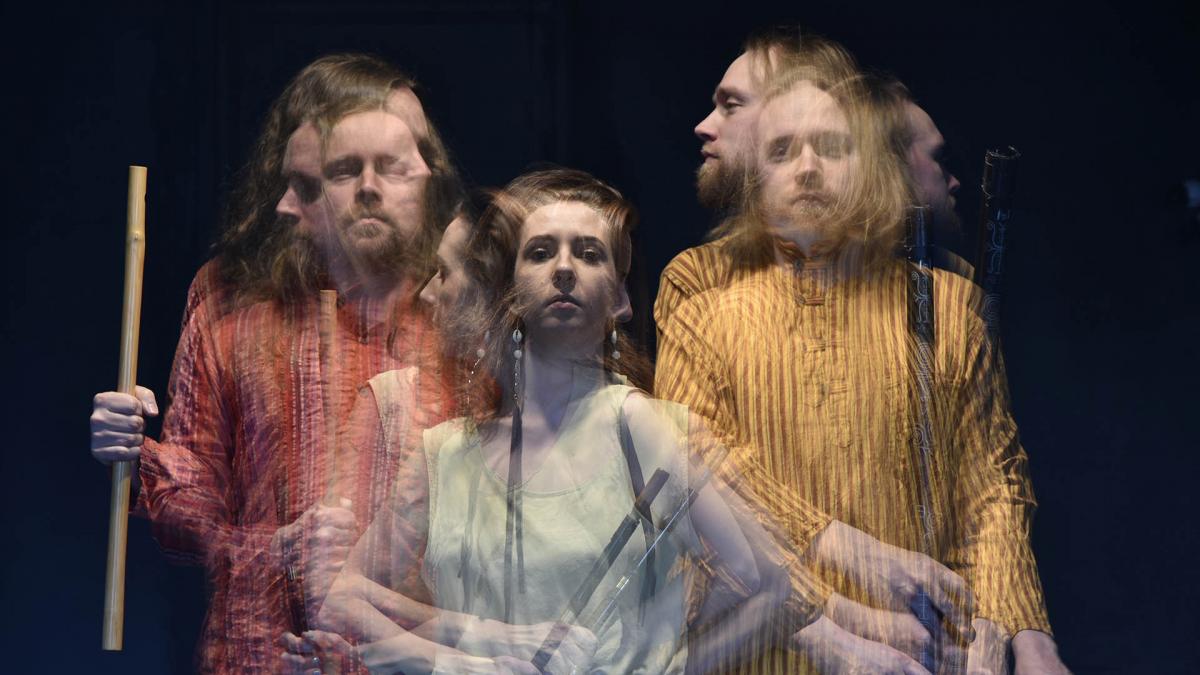 Due to the prevailing corona situation, the January concert has been canceled. If possible, we will organize a concert in the fall.
The ensemble is shaking the dust off the ancient Finnish overtone flute. The overtone flute is heard unfortunately rarely in such a central part of any concert; due to its unusual tune system, it is most often relegated to the role of an effect instrument. In the OBO collective concert, the Finnish overtone flute serves as a melody instrument, a chord instrument and a voice instrument, displaying this rarely-utilised folk instrument as a worthy band instrument.
The trio's debut album was released in September 2020.
Janne Ojajärvi, overtone flutes, bass overtone flutes, programming, son
Venla Blom, beatboxing, song
Joonas Ojajärvi, cittern, song
Further information: Jenni Latva