ONLINE CONCERT: Alma! movement opera, third post-graduate recital of Olga Heikkilä
Third post-graduate recital of Olga Heikkilä.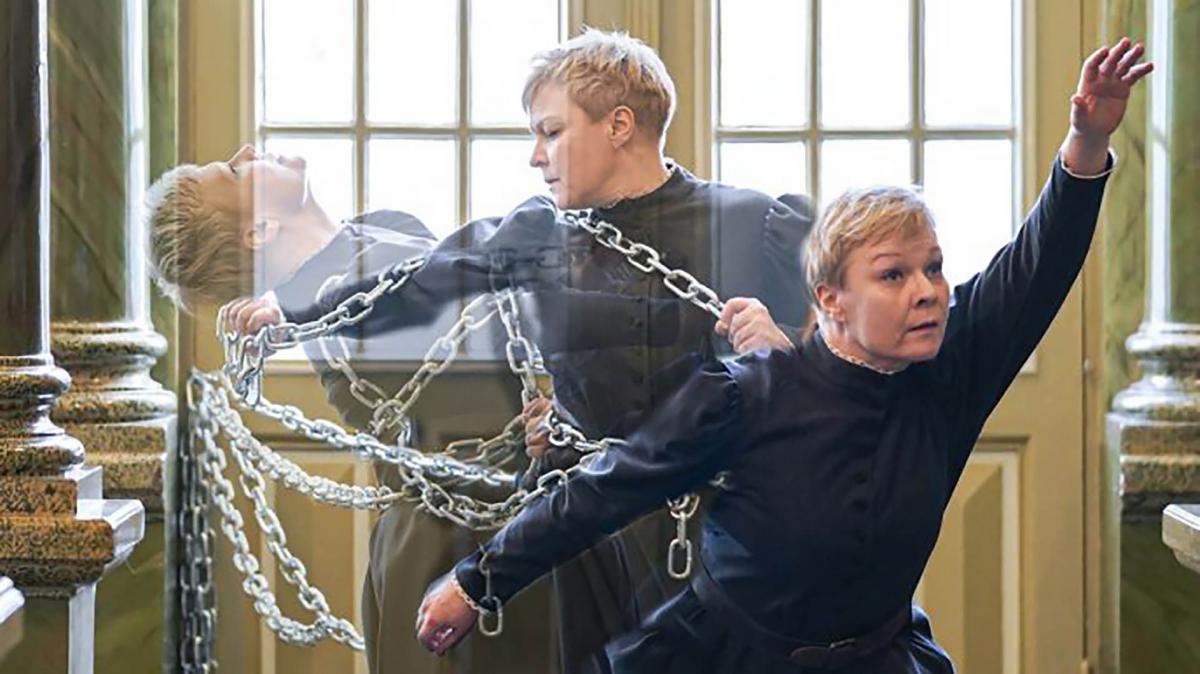 ALMA! movement opera is a work created by composer Minna Leinonen, choreographer and director Petri Kekoni and librettist Hanna Weselius for singers, dancers and instrument ensemble. This multimedia creation is the first work commissioned by CHANGEnsemble conducted by Jutta Seppinen and also constitutes Olga Heikkilä's third doctoral recital. Intelligent and flashy, Alma! is a multi-layered narrative winding its way through past and present, a story of power, of composer Alma Mahler, and of a Lawyer and a visual artist named Aino living in the present.
Alma! is a fluid texture mixing lightness and brashness in movement, sound and music. The sprawling narrative moves forward through the language of the body, through the robust and elegant nuances of corporeal movement and through music that zooms in and out of our time and our way of living. Alma! is a topical artwork that shows human beings as a holistic creature in a world where everyone exists exactly as they are, with all their contradictions. Yet at the same time the work dismantles hierarchical structures and yells at them.
Joint production with Tanssiteatteri MD, Petri Kekoni Company, CHANGEnsemble and the Tampere Biennale
Dance Theater MD will present the ALMA! movement opera as a livestream on February 17, 2021 on the Keikalla.fi platform:
Wed 17.2. 7 pm Premiere livestream (available 24h)
Tue 23.2. 7 pm recording (on sale until March 8, viewable 7 days after ticket code activation)
Olga Heikkilä, Tuuli Lindeberg, soprano
Hanna Kinnunen, flute
Mikko Perkola, viol
Ville Syrjäläinen, percussion
Fanny Söderström, piano
Suvi Eloranta, dancer and soprano
Anniina Kumpuniemi, Mari Rosendahl, Samuli Roininen, Esete Sutinen, dance
Libretto by Hanna Weselius, based on the novel Alma!
Minna Leinonen, composer
Petri Kekoni, choreographer and director
Jutta Seppinen, conductor
Jussi Suonikko, Mikko Ingman, sound designers
Ella Kauppinen, costume designer
Further information: Anna Huuskonen