The latest release by SibaRecords brings forward Finnish and American electroacoustic compositions for the clarinet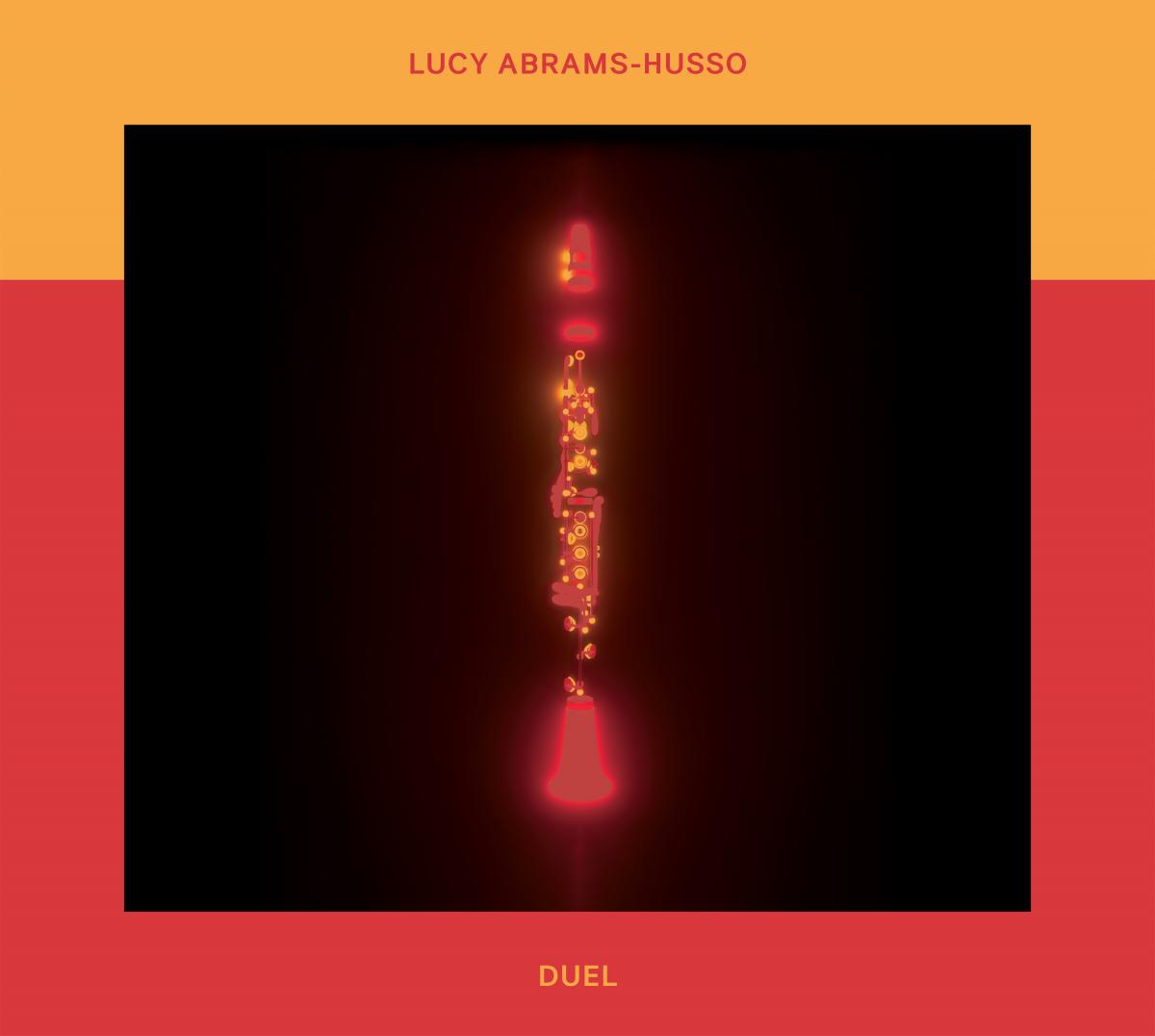 Lucy Abrams-Husso's debut album Duel will be released by SibaRecords, the record label of the Sibelius Academy, Uniarts Helsinki, on April 8, 2022. The title reflects the artistic meeting of acoustic and electronic sounds as well as the encounter of two distinct contemporary music cultures. Release formats include CD and digital.
Focusing on contemporary voices from her home country US and her home since 2013 Finland, Lucy Abrams-Husso places the spotlight a set of rarely-heard and artistically diverse electroacoustic works for clarinet and bass clarinet. Artistically produced by Abrams-Husso in close collaboration with sound engineer Tuukka Tervo, each of the eight works on this double-album invites the audience into a unique duel of clarinet and electronics.
With musical maturity and sensitivity, Abrams-Husso demonstrates the sonic range of the clarinet and bass clarinet in solo works with electronics by American composers Nina Shekhar, Elizabeth Hinkle-Turner, Carolyn Borcherding, and a commissioned work from Molly Joyce. This album features a revised version of the solo work Pheme by Minna Leinonen as well as Jovanka Trbojević's masterwork Le fantôme du vent for bass clarinet and electronics. Two chamber works on this album demonstrate two different artistic approaches to chamber music with electronics. In Riikka Talvitie's Seireenietydi for soprano and bass clarinet, Tuuli Lindeberg's voice is the source for the live electronics, operated by the composer on this recording. In Maija Hynninen's Earthship, the musical sound world is built through collaboration with flutist Eva Trygg, violinist Aleksi Trygg, cellist Sirja Nironen, percussionist Antti Ohenoja, pianist Martin Malmgren and conductor Janne Valkeajoki, along pre-recorded sounds of endangered species.
Lucy Abrams-Husso is a freelance clarinetist and Doctoral Candidate in the Arts Study program in the DocMus Doctoral School of the Sibelius Academy, University of the Arts Helsinki. Her research explores contemporary clarinet repertoire by Finnish and American composers and the differences in contemporary music practice in both places. Duel forms part of her artistic doctoral work.
SibaRecords (est. 2009) is the record label of the Sibelius Academy, Uniarts Helsinki. The label's goal is to produce high quality records, help musicians expand their artistic output and distribute more widely the music created within the Sibelius Academy. SibaRecords products are distributed world-wide by Naxos.
More information
Coordinator, Tuottajat Sibelius-Akatemia, Sibelius Academy
+358505116467
pauli.raitakari@uniarts.fi