How coronavirus affects the University
This article is no longer updated. Last update on 8 May 2020 at 10.40.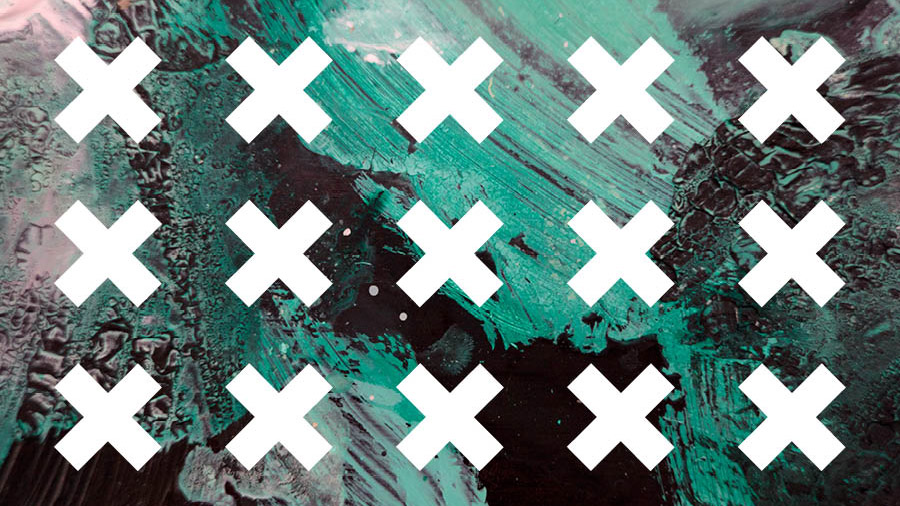 Uniarts Helsinki's facilities are closed and all contact teaching has been suspended until 13 May 2020. It's likely that the current guidelines will apply at least until the end of May. The university will resume its normal operations gradually, which means that for the most part, studies and work will continue remotely until 31 July 2020. The spring's entrance examinations will be arranged mostly digitally, as has been planned.
Effects on studies
Studies will be completed remotely between 18 March and 31 May 2020.
For the time being, students' access rights to the buildings are completely inactivated.
Effects on teaching
Teaching will be given remotely between 18 March and 31 May 2020.
Teachers are in charge of providing their own students with instructions related to studies.
The university facilities are closed, but teachers may contact the preparedness team via email and request the possibility to prepare materials for distance teaching in the university facilities. The deans will give their academies further instructions.
Effects on work
The university personnel will work remotely between 18 March and 31 May 2020.
It has been agreed that the service personnel can implement flexible working hours under these special circumstances. Employees may schedule their workday in a way that is best suited for them in their life situation: if necessary, it's possible to start very early on in the morning or alternatively focus on working in the evenings. Despite this flexibility, tasks that require cooperation and reachability should be scheduled between 9 and 17, just like before.
Annual leaves accrued in 2019 must be taken by 31 May 2020.
If a person has accumulated excess working hours in the working time bank and their work situation allows it, the employer encourages employees to take flexitime leave during 18 March and 31 June 2020. Employees must agree on flexitime leave in advance with their supervisor.
Wellbeing hours are in use as usual.
The university facilities will be available for work only for persons working in specific duties. If an employee is part of this group, they will be informed of this by their supervisor.
An employee working in the University Services will be informed by their supervisor if their work in the university facilities may continue.
For the time being, personnel's access rights to the buildings will not be suspended, but the university facilities must not be used without a prior agreement.
For the time being, personnel's access rights to the buildings will not be suspended, but the university facilities must not be used without a prior agreement.
A process is currently being prepared for how to replace IT devices if they get broken.
Picking up items from the university facilities
Students and staff were asked to pick up their personal work and study equipment as soon as possible after the university facilities were closed down on 18 March.
People shouldn't come on campus to pick up their items unless it is absolutely necessary, so that the number of people in the university facilities is kept at a minimum in accordance with the Regional State Administrative Agency's orders.
Students and staff should remember that if they come to the university facilities to pick up something, they must be alone and carry the item outside on their own. If the item is larger in size and cannot be carried alone, the pick-up must be arranged by asking for a permission from the preparedness team.
The pick-up of essential items can be done on Mondays, Wednesdays and Fridays between 9 and noon by contacting the building's attendant in advance.
Attendants' phone numbers:
M Building: 0294474401 
N Building: 0294474403 
R Building: 0294474404 
Kookos: 0400792007 
Elimäenkatu: 0294474406 
Applying for a waver to work in the university facilities
For the time being, students are mostly not allowed in the university facilities, whereas employees may apply for a special authorisation for one day at a time to be able to perform work duties that are critical for the university's operations. Working in the university facilities is possible for authorised employees on weekdays between 9:00 and 16:00.
Employees may be authorised to work in the facilities for the following reasons:
preparing material for distance teaching, if it requires working on campus
work related to student admissions if it is absolutely necessary
performing other duties that have been deemed critical in terms of the university's operations.
Employees can apply for the authorisation by filling in a form online that can be found on Artsi.
More information on the authorisation is available from the units' Service and Personnel Managers and from Personnel Manager Mikael Vänttinen (mikael.vanttinen@uniarts.fi).
Effects on the entrance examinations in spring 2020
The Finnish universities have prepared a joint policy recommendation, which states that the universities' entrance examinations will be arranged in the spring. Uniarts Helsinki will also aim to operate according to the universities' joint recommendation, and it will publish further instructions later on.
Admissions for the Sibelius Academy's Junior Academy will be rescheduled and take place in the autumn.
Events and meetings
All public performances, concerts and other public events that would have taken place in the university facilities on or prior to 30 June 2020 have been cancelled.Some of the cancelled events will be postponed and organised later, and some will be arranged using a digital platform.
Even though public events have been cancelled until the end of June for now, the university recommends that its units reschedule their international conferences for the year 2021 if they were intended to take place before September.
Online meetings can be held with the help of video conference services, such as Teams and Skype.
Travelling
All trips abroad are cancelled until 31 May 2020. The university advises its members to avoid all work and study-related travelling, also in Finland.
Instructions for supervisors
Supervisors will have to make sure that the instructions are followed within their own teams.
Supervisors of personnel working in the University Services, in particular, will have to discuss their team's telecommuting policy and practices involving situations where it's not possible to perform work duties at home or when there are no alternative duties to assign. If possible, services may be offered digitally. These exceptional circumstances give room for specific operational development tasks and other activities that may be hard to fit in our normal routines and schedules.
Preparedness team
In accordance with its preparedness plan, Uniarts Helsinki has a preparedness team led by Rector Jari Perkiömäki.
To keep the university updated on matters involving the coronavirus, its members also include Vice Rector Lauri Väkevä, Director of Communications and External Relations Eveliina Olsson, Senior Head of Academic Affairs Sanna Kotajärvi-Söderholm, Senior Facilities Manager Antti Halm, Service and Personnel Manager Mikael Vänttinen, Vice Rector Jaana Erkkilä-Hill and Senior Legal Counsel Annakaisa Koskimäki.
The secretary of the team is Occupational Health and Safety Manager Jyri Pulkkinen, who can also give further information on how to prepare for the coronavirus outbreak: jyri.pulkkinen@uniarts.fi, 050-5722058
The situation in Finland
The situation in Finland is monitored and assessed by the Finnish Institute for Health and Welfare THL, and the latest information can be read on the THL website.
What to do if you suspect that you have been infected
The symptoms mentioned on the THL website include coughing, sore throat, fever, shortness of breath, muscle pain and headache. The majority of people who are infected have only mild symptoms. If your symptoms are mild and you don't belong to a high-risk group, rest and stay home until you no longer have symptoms. If your symptoms get worse or don't go away, you should contact a health centre online or by telephone:
The City of Helsinki offers guidance for the residents of Helsinki concerning the coronavirus: 09 310 10024. The phone service is open Monday through Friday 7:00-20:00. During other times, contact tel. 116 117. You can assess your symptoms using the Omaolo.fi online service.
The university personnel may also contact Mehiläinen's Digital Clinic or phone service:
Phone number of Mehiläinen's OMATyöterveys health service: 010 414 0777
You can book an appointment by calling: 010 414 0666
Mehiläinen's instructions on the virus can be found on their website. A coronavirus test is taken if a doctor at the Digital Clinic or at a respiratory infection clinic so decides based on the patient's symptoms that could match an infection caused by covid-19.
Students may contact the FSHS Self online service or book an appointment by telephone:
Useful links