Conductor Johannes Schaefli wants to teach the students find the hidden meanings of musical masterpieces
Schaefli is professor for orchestral conducting at the Universtiy of Fine Arts in Zürich. He is giving a master class for the Sibelius Academy conducting students.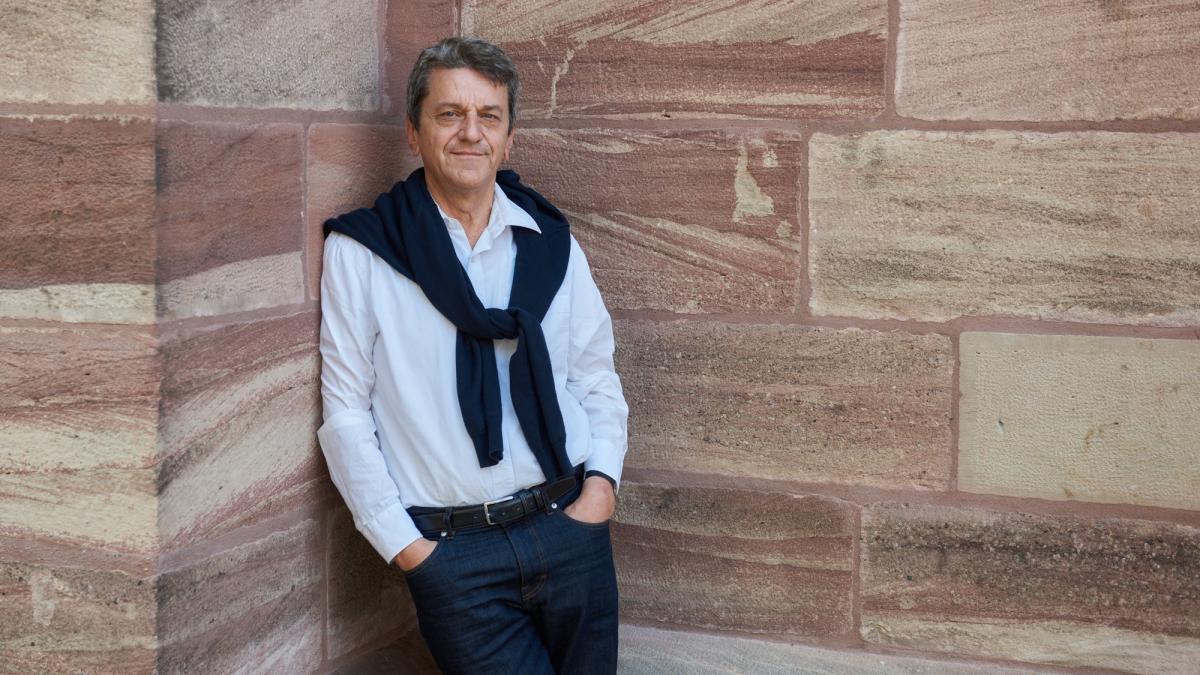 How would you descibe yourself as a pedagogue?
I see myself as a coach: I try to understand the character and the musicianship of the conductor I am working with and hope to find some hints that help them to achieve the musical goals easier and fuller. I also to invite the young conductors to really "share" the music making. I hope that after attending my courses, I will be able to leave them with something eyeopening!
What do you think are the main elements of teaching conducting?
The most important thing is to work on the understanding on the score to establish the "piece's inner voice"; being able to really listen to the orchestra, having an open communication and finding helpful technique to get it all together. As a teacher for me the most fascinating thing is to enrich my empathy for different points of view of strong musicians and achieve a meaningful exchange about this. Although I believe I have strong musical opinions and instincts, I have often changed my view after working with certain students.
What do you think is unique with the Sibelius Academy conducting class?
I am very much impressed by the fact that the Sibelius Academy has brought so many international conductors – looking from abroad one is simply impressed! In former years it was manly the strong practical aspect of using the conductor's rehearsal orchestra that was special in Helsinki. Nowadays some European schools try – as much as they can afford it – to use much more practical learning formats and work less with pianos. Still, many schools trust more in the learning process with a strong foundation in the piano playing. This differs now from school to school, there is much more variety of systems today all over Europe. But Finland was maybe the "promoter" of this.
What are you going to be working on with our students in this master class?
We will on one hand work with W.A. Mozart's Symphony nro 39: one of the absolute masterpieces of classical symphony repertoire. We will talk about classical form, classical "sound-speech" ("Klangrede" by Harnoncourt), styles, historically informed practice etc.
And we will see that as conductors we might lead Mozart in a very different way from romantic and impressionist pieces like Debussy's Prelude, which will be our other piece. With Debussy, the work will be focused much more on the conducting technique itself: with the question in the background: how can I be absolutely musically "floating" with its beautiful sound-colours and be very clear and helpful at the same time? A real challenge in this piece!
The University of the Arts wants to encourage students to try new things fearlessly. Do you think that there might be some barriers in a way when students are trying to find their own way of making art?
The barrier is actually in finding the truth that is hidden in the score. How to be free and fearless without betraying the deepest intentions of the piece itself? There is a very interesting and inspiring tension between these two poles.
When thinking about the working field in which the future conductors are going to be living in, what do you think are the main skills they need in order to succeed?
Today the field of music gets broader and more diverse. For the young conductor it is very important to find their own "center" of the strongest potential and desire. With this as a starting point, a conductor is convincing. On the other hand there are many skills around the music itself (music business, politics, communication skills, knowledge of repertoire etc). Where the young conductor might find their place in our diverse world, this cannot be planned really. Life will show it!